This might finally be the year we learn Penny's last name on "The Big Bang Theory"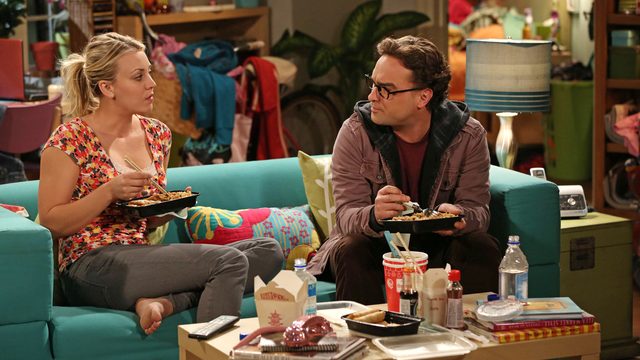 The Big Bang Theory has now been on the air for so long that it's difficult to remember a time it wasn't on television. It was recently renewed for not one, but two more seasons. Plus, there's also a prequel in the works called Young Sheldon. This fall, The Big Bang Theory enters its eleventh season. So maybe, just maybe, we'll finally learn one of the show's longest-standing secrets: Penny's last name.
The secret of Penny's surname has followed the show around since Season 1. And at this year's San Diego Comic Con Big Bang Theory panel, it came up again. Kaley Cuoco, the actress who plays Penny, addressed the mystery — well, sort of.
"I have it in my head what I think that it is, but now I'm Penny Hofstadter, so it doesn't matter what it is."
That feels like a little bit of a convenient answer. Penny married Leonard Hofstadter at the beginning of Season 9 and took his name. After all this time we've still never found out Penny's maiden name, even though all the main male characters on the show have full names. You know, like real people.
We've been told this is part of the joke, though we're not exactly sure what the joke is. Big Bang Theory executive producer Steve Molaro hinted to Vulture back in 2015 that we'd probably never find out.
"You know, I don't think we will [reveal it]. We're kind of a superstitious lot here. We've made it this far without knowing Penny's last name. I think we're good not finding out."
At this point, the running bit feels kind of lazy. Why are the showrunners stripping Penny of a pretty basic character moment? Surely there are jokes or superstitions the writers can find that don't come off as a little misogynist?
We'll keep holding our breath that Penny's last name gets a grand reveal this season to make up for it.
But if it doesn't happen this season, there's always next year; The Big Bang Theory has already been renewed for Season 12. If the show retains its status as the most-watched TV comedy, we might be waiting another dozen more seasons. Buckle up!