This married couple wears delightful matching outfits almost daily to show off their love of 37 years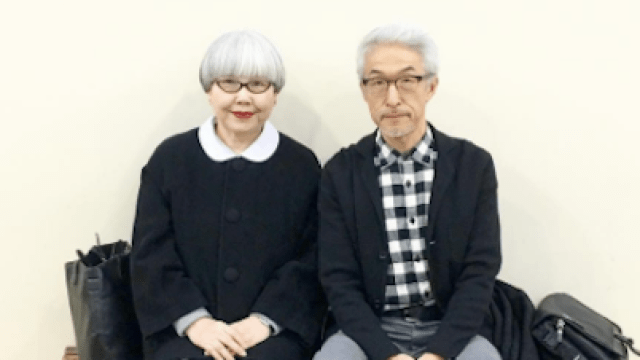 What's the secret to a long-lasting marriage? That's a question for the ages, but here's one strategy that you probably haven't thought of — a Japanese couple who wears matching outfits nearly every day are still going strong 37 years after saying "I do." Now that the couple's secret has gone viral, perhaps more people will try out the matching outfit idea — the pair's adorable Instagram account currently has 107,000 followers.
As the photos show, the couple doesn't simply throw on the same t-shirt and call it a day. Their matching outfits are thoughtfully put together and subtle — for example, they often follow the same color scheme or wear the same fabric print.
Matching outfits can easily veer into straight-up "tacky" territory, but our new favorite Instagram couple uses a sophisticated approach that's adorable in the best way possible.
Social media users have certainly embraced the idea — just two months ago, the couple posted that they'd reached 10,000 followers. Today, they've crossed the 100,000 follower mark.
We wish them many more years of happiness filled with love and matching outfits.