This man has kept a piece of Princess Diana's wedding cake for 36 years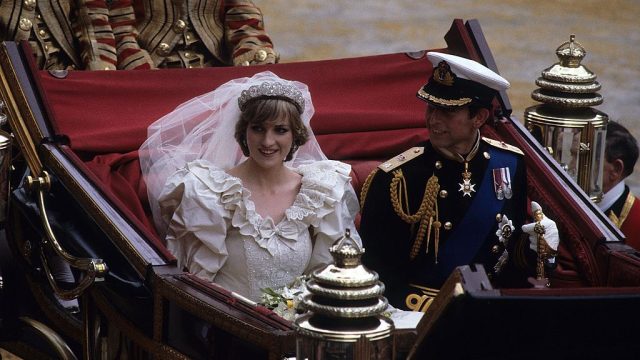 There are few weddings more memorable in pop culture than the union of Princess Diana and Prince Charles. The Princess has been on our minds a lot lately, as next week marks the 20th anniversary of her tragic death. Earlier this summer, the royal family shared never-before-seen pictures of Diana. Her sons Prince William and Prince Harry recently opened up about what she was like as a mother for the first time. They also honored her birthday by rededicating her grave.
Plenty of commoners are remembering Princess Diana too, like John Hoatson of Fort Lauderdale, Florida.
Prince Charles and Princess Diana married on July 29th, 1981. Their wedding still remains one of the highest-rated events in television history. The funny thing is, Hoatson wasn't even in attendance at the wedding! In 1981, he was just a child watching along with the rest of us on TV. But he fell in love with Diana, and after she passed, he began gathering mementos from her life.
Hoatson's Princess Di collection boasts some handwritten notes, a T-shirt, and even a used bar of soap. But of all the things in his massive collection, the slice of cake is his favorite.
Here's the original wedding cake in all of its royal glory, made by the Royal Navy Cookery School.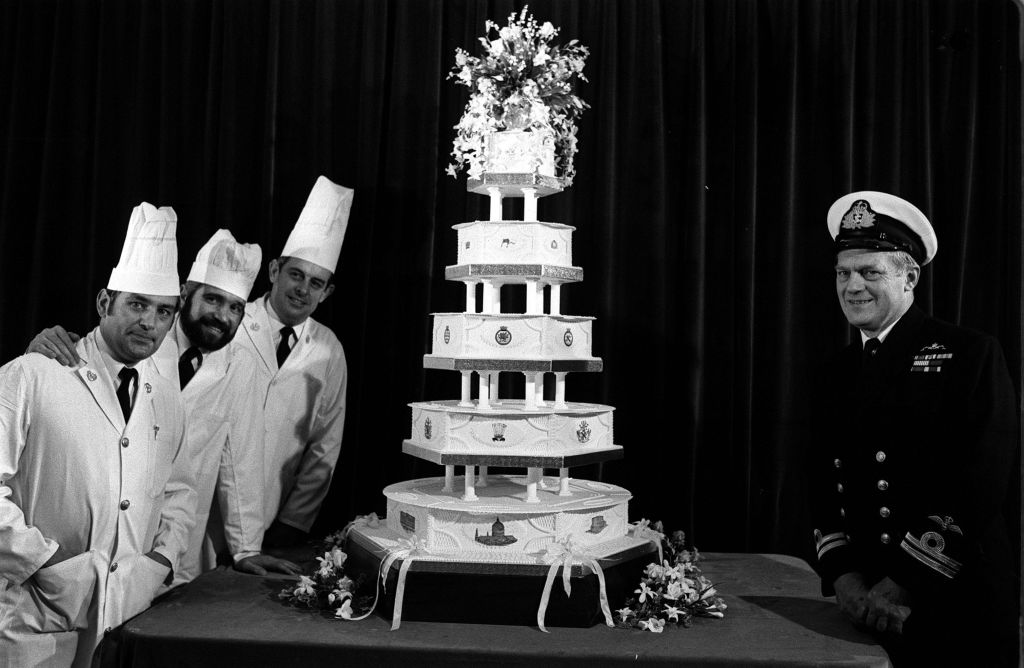 At the time, there was quite a lot of mystery surrounding the cake.
''All I can say is that it's a traditional English-style fruitcake,'' Fleet Chief Petty Officer Kenneth Fraser, the training master, told The New York Times in 1981. ''It has selected candied fruits and nuts. It will be bound with marzipan and coated with royal icing, predominately white.''
Today, Hoatson can confirm that it's fruitcake. In an interview with the Tampa Bay Times, he shared why the 36-year-old dessert means so much to him.
"It's fruitcake. It will never get old. It's preserved by the air. I sent the cake to England and the box was signed by two of her bridesmaids, India Hicks and Clemmie Hambro, who was of course her littlest bridesmaid at 5 years old."
Fruitcake is definitely an unconventional choice for a wedding cake. But leave it to Princess Diana to be anything but traditional. Hoatson also said that people often ask about the cake. So, has he ever taken a nibble?
"No, and everyone asks me that. But it's 36-year-old fruitcake, and it looks really bad."
You can't blame them for asking. We were wondering the same thing!
So, why does Hoatson collect memorabilia from Princess Di's life? Simple: He wants us to remember her and learn from her legacy.
"I want to do my part to preserve history and Diana's story so that we learn from it," Hoatson said. "I remember that morning of the wedding in 1981, my mother said to me, 'These are the people we fought in the revolution.' I thought, 'Wow, they still have the pomp and pageantry. And carriages!' They're so tied into their history, and we're such a young nation. It fascinated me.
We know one thing for sure: It's pretty amazing that the slice of cake is still standing all these years later.