This makeup artist used Kat Von D's Alchemist palette and his beauty looks are mesmerizing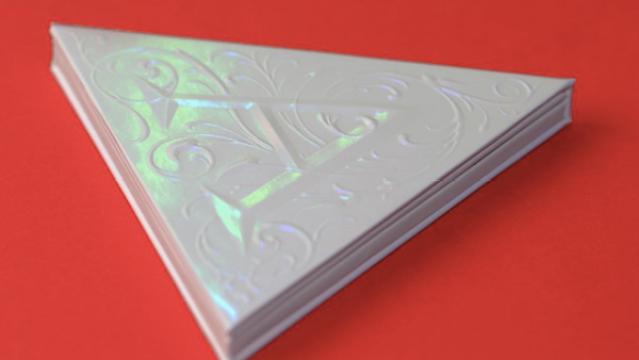 When we got a look inside Kat Von D's Alchemist palette, we almost fainted at the beauty that it contained — this glimmering, shimmering palette is going to CHANGE THE GAME, pals! Makeup artist Erik Soto is making Christmas come early by giving us a look at some of his stunning creations using the palette, and we don't think our fluttery little hearts are going to survive this!
Here's what's completely revolutionary about this palette — you can apply it over lipstick, blush, or eyeshadow to completely transform and highlight your look. It literally works under any circumstances! That's just unheard of and it's part of why it's such a special product. We can't wait to get our hands on it and spend the entirety of 2017 looking like we just stepped off a spaceship.
These simple swatches don't do justice to the creativity that is possible with this palette, but we love getting a look at how transformative these colors will be!
https://www.instagram.com/p/BNs8QdcgRnQ
Have you ever seen anything more incredible? It's outrageous, like, we're almost mad at how insane this is.
It's a crime we weren't born with lips this color, but we'll just have to make due with getting this palette ASAP and going to town on our lips!
There is a literal cloud-scape on this person's eyelid and it is pure magic. These colors are to die for!
This fierce eye is so wearable and relatively subdued, but still completely radiant and life-changing, don't you think?
We feel faint.
https://www.instagram.com/p/BNs6h1-A8Wp
This kind of iridescence hasn't been seen before, and much less in a palette that can be used in so many different ways! The world will never be the same again.
https://www.instagram.com/p/BNIBil_h401
The Alchemist Palette will be available on December 18th for Sephora VIB members, December 24th on Sephora.com, and January 5th in Sephora stores. We can't get it into our clutches soon enough!
https://www.instagram.com/p/BMsHEnYgwIg
We love all of Kat's products, but we have a feeling this one is going to have a special place in our hearts. After all, she did spend a whopping seven years creating it!