This line of nail polish is modeled after tiny bottles of booze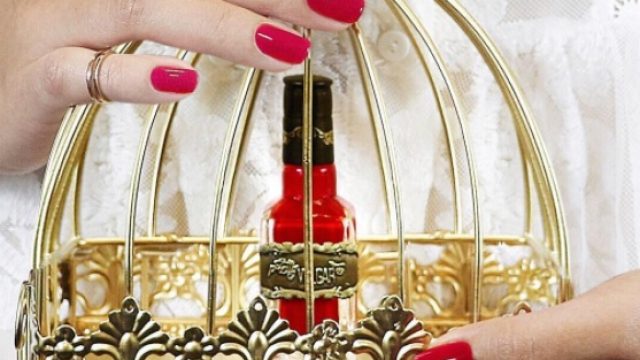 Booze and nail polish have never paired so well together.  Pretty Vulgar Cosmetics have unleashed new nail polishes that look like tiny bottles of booze — as in you may know them best from the hotel minibar. They're called Nail Liquor (get it? Say that last part with emphasis) and they just made the world of nail polish a lot more fun.
They're definitely marketed towards the bad girl inside all of us. And while we're always excited about brand new colors, we never realized we'd be this excited about the package they arrived in.
Of course, they've got fun names as well — there's a deep purple shade called "Spilled Wine," as well as a dainty and fantastic light pink called "Pinkies Up."
Pictured above? "Scarlett Letter," which brings us back to our high school literature class.
And this one here is called Frisky Whiskey. (But for the record, you shouldn't drink whiskey if it's electric purple in color.)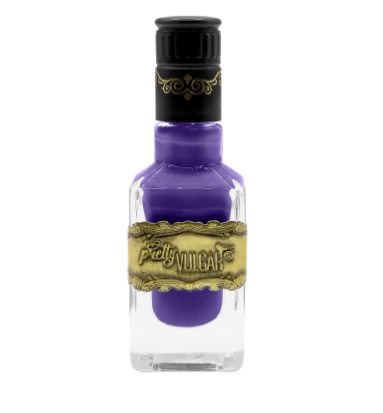 While not all of the colors have funny alcohol-centric names, they're all available in fun bottles like this. The packaging is a simple, yet genius, way to market such a cool product — which you can pick up for yourself directly through Pretty Vulgar, or at your local Sephora.
Speaking of, the product itself is also worthy of praise. Each polish in the line includes a built-in top coat, which will save you a lot of time if you're getting your nails done for a night out.
Also, they're kind of fun to hold onto. Much like an actual tiny bottle of whiskey.
https://www.youtube.com/watch?v=BgBpdip6PMQ?feature=oembed
Whoever thought up the fun design definitely deserves celebratory cheers.