This legendary "How I Met Your Mother" fan theory just resurfaced, and we're still not sure what to think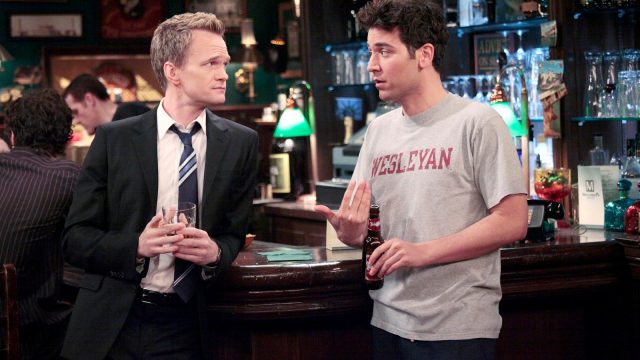 Warning: How I Met Your Mother spoilers ahead.
The mark of a great show is when people still come up with theories long after its series finale. A particularly legen-wait for it-dary How I Met Your Mother fan theory just resurfaced online. Because even though the show ended in 2014, people still can't stop talking about it.
The How I Met Your Mother finale polarized viewers. We know a couple super fans who cried angry tears and refused to talk about the show ever again. So it's no wonder that people continue to create fan theories to deal with the show's wrap-up. Hey, it passes the time until a potential How I Met Your Mother spinoff starts.
In the controversial ending to the series, Ted (Josh Radnor) didn't end up with the mother of his children, but rather with Robin (Cobie Smulders). That means Robin didn't end up with Barney (Neil Patrick Harris). It was a last-minute move that shocked audiences.
Now, a popular fan theory has resurfaced that could shed some light on the way Barney was portrayed.
The theory posits that Ted was a very unreliable narrator.
And that the way Ted portrayed Barney was a direct reflection of how he wanted to rationalize to his children his decision to marry Robin. Tumblr user gingersaurus posted the idea back in February.
"That moment when you realize that Barney Stinson was probably not as much of a jerk or a womanizer as he was portrayed to be. But that the story was narrated by future Ted, trying to get his children to approve of him dating Robin again. So future Ted had to make the man Robin married look like the bad guy in the story."
The theory makes a lot of sense. And it's pretty true to how people act in real life. We all spin stories (even slightly) to make ourselves look better and rationalize our decisions. And Ted has a pretty big decision to explain to his kids.
Even beloved narrators are constantly reinterpreting stories. It's a good reminder that truth is relative, kids.