This "Laguna Beach" star just gave birth to a baby girl, and she is so adorable we cannot take it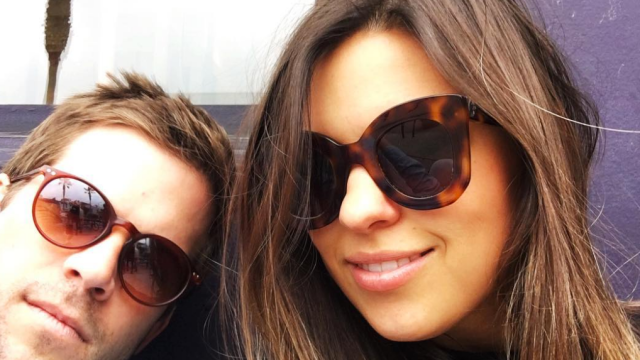 Laguna Beach star Morgan Smith is officially a mother of two. She shared the loveliest picture on Instagram of the newest addition to her family, a beautiful baby girl. If you didn't watch Laguna Beach (c'mon, we know you secretly did!), it was an MTV reality show created by Liz Gateley that centered on wealthy high-school students in Southern California.
"She's here! Welcome to the world baby girl. We love you more than you know 💓💓💓," the actress captioned the photo of her daughter, Georgia.
Georgia was born at a hospital in Newport Beach, California last Saturday (September 24th), which, adorably enough, is also Morgan and her husband Joel's anniversary. We can't think of a more perfect anniversary present, tbh!
But wait…it gets impossibly cuter. Morgan's next snap on Instagram is of her son holding his baby sister.
"And then my heart exploded! 💓 💓💓 Can't get over ... they're both mine!! #siblings," Morgan wrote. Ditto, Morgan. Serious heart exploding happening over here, because how CUTE are they?!
Congratulations to Morgan and Joel on their gorgeous baby girl! We're wishing you and your family all the best.