This is where you can get Kat Von D's super cute cherry red sunglasses
As she is one of the many empresses of taste-making and corporate seduction, it's no surprise that Kat Von D has super cute, cherry red sunglasses. They are just as stylish and bold colored as the shades in her Everlasting Liquid Lipstick Vault.
The vintage-inspired cat eye sunglasses would go perfectly with any of Kat Von D's red outfits she wears when she's going for a monochromatic look. Plus, you can pair these scarlet shades with a classic red pout from her latest lipstick line. Whether it's a bright cherry or a midnight black shade of lipstick, you'll instantly look like the cool girl herself.
https://www.instagram.com/p/BNH_nmFBTLg
In keeping with her social media presence, which bridges the gap of fashion curation and personal testimony, Kat Von D posted a photo wearing stylish sunglasses from Crap Eyewear. Of course, she also rocked Lovecraft, a beautiful shade from her Studded Kiss Lipstick line.
https://www.instagram.com/p/BNe4YIKBayD
What room or atmosphere is blurred out in the background behind her?! We may never know.
Luckily, for those looking to cop a pair of sunglasses similar to Kat Von D's, the sunnies she's wearing are reasonably affordable. The best part? It comes in ten shades.
You can buy The Wild Gift sunglasses from Crap Eyewear for $58.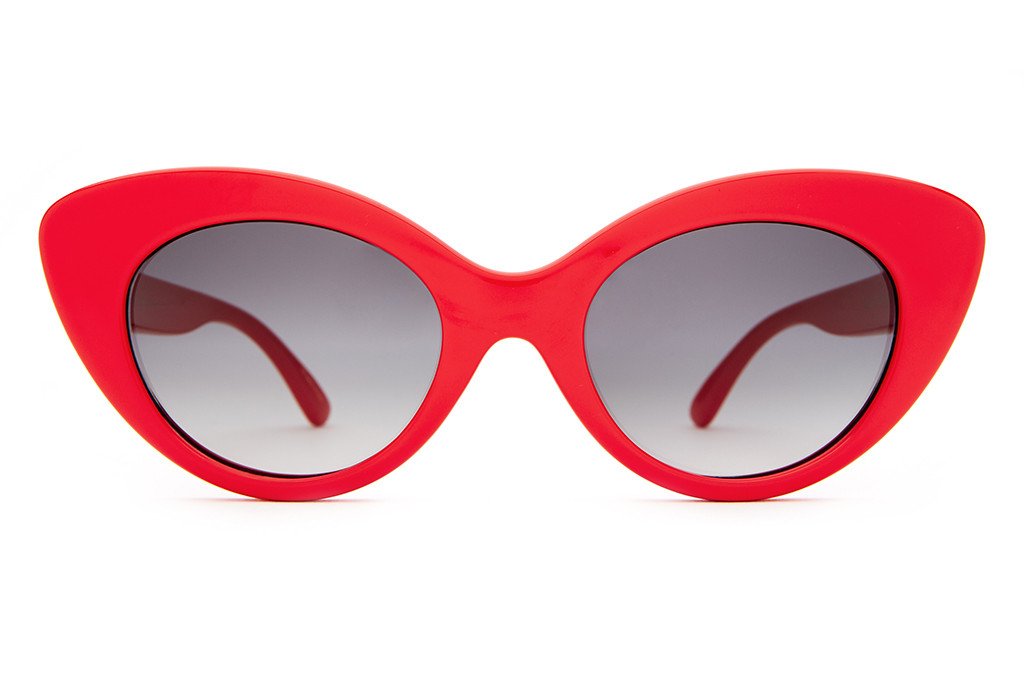 Now you can look like a stylish babe all year long, and the best part is that no one will know if you're winking at them.
Check out more Items of the Day, here!