This is what prom looked like in 2007, and omigod the nostalgia is real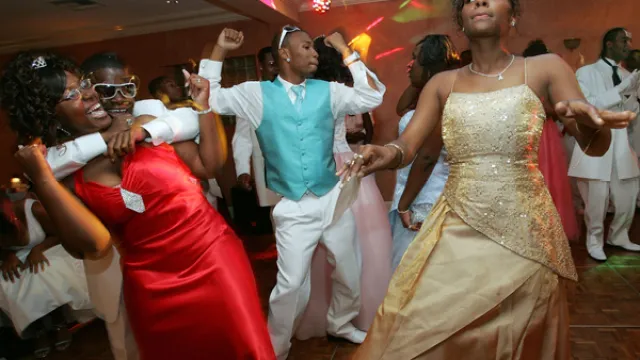 It's officially prom season! And maybe it's just us, but all the dresses and prom-posals have us feeling a little nostalgic. What did the prom scene look like in 2007?
Just like Coachella's vibes have transformed over the past ten years, and our favorite celebs have glown up, prom has also changed so much, yet also stayed exactly the same. If you were in high school around 2007, get ready, because this is a fun blast from the past!
For starters, Rihanna went to prom in 2007. Well, technically she was on MTV's Once Upon a Prom in 2007, but she still went to a high school dance. Her look perfectly summarizes what happened that year in the senior dance tradition.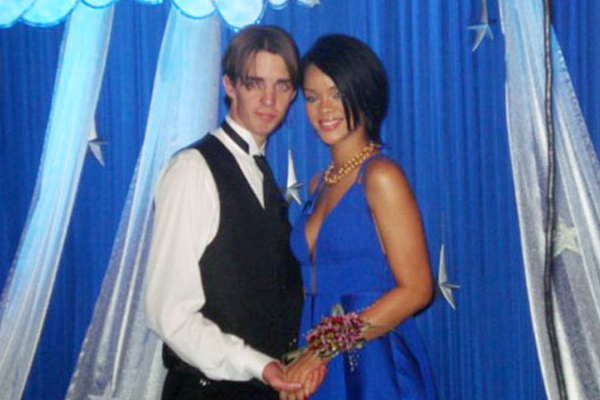 Now for all the normal prom-goers of 2007, this is a glimpse of what it looked like.
Yes, it's been 10 years, so prepare for a few laughs and fashion flashbacks!
Your hair probably looked like this…aka straight bangs, with curled locks.
Or this? Updos with random strands of hair falling onto your face were so cool, remember?
https://www.instagram.com/p/BRrSViOhOh8
You and your crew most likely rocked out to "Party Like a Rockstar" or "Umbrella."
Both Fergie's "Big Girls Don't Cry" and anything off of Justin Timberlake's Future Sex/Love Sounds album were huge prom tunes as well.
When it came to your dress choice, the bolder the color the better.
Or maybe you were one of the pastel-lovers or blue-dress girls of the mid '00s.
No matter the color — you most likely rocked satin.
https://www.instagram.com/p/BTq3uu1jcsB
Long dresses were also everyone's go-to look. Oh, and who could forget the amount of fake tans that year? Not us!
https://www.instagram.com/p/BFlymGjqSHD
Garters were apparently a thing 10 years ago.
Yes, really.
Your date most likely rocked bold colors to match your ensemble.
Some of the dapper dudes opted for white…and lots of it.
Even Taylor Swift and her prom date got in on the white ensemble trend.
In addition to pictures of you and your date, there were a few go-to shots that had to be taken — on a digital or throwaway camera, obviously.
For instance, there was always the inside-the-limo photo.
Oh, and outside the limo. If you didn't take this picture, did you even arrive in a limo?
Next up, peace signs.
Cheesy couple pictures were always in front of a painted backdrop.
In 2007, these backdrops usually revolved around one of many traditional themes.
A night in Paris, anyone?
https://www.instagram.com/p/9t9ij2gpwS
A Night of Royalty, Hollywoodland, and James Bond (aka 007) were also common themes that year. Which was your favorite?
https://www.instagram.com/p/BESj9w_IvO3
Anyone else having major prom flashbacks?
Save