This is what college looked like if you graduated 10 years ago
With 2017 college graduations quickly approaching, we're feeling pretty nostalgic. As the class of 2017 looks back on the last four years, we're taking it even farther back and showing you what it looked like to graduate from college in 2007.
It's been 10 years since the class of 2007 left college, and a lot has changed. When these kids were taking their undergraduate courses, Justin Timberlake had just released Future Sex/Love Sounds. TV shows like Grey's Anatomy (then in its third season, or its ~prime~ as we call it) and The O.C. were all the rage. Rory Gilmore graduated in 2007.
Plus, fashion trends were definitely different. Think anything that Lauren Conrad (aka LC) rocked on The Hills. Oh, and if that's not enough of a difference for you, social media had only just begun — Instagram didn't exist yet, and Twitter was barely a year old.
So what was graduation like in the pre-Instagram dark ages? Take a look below and find out.
For starters, foam fingers were apparently the accessory for one's commencement ceremony.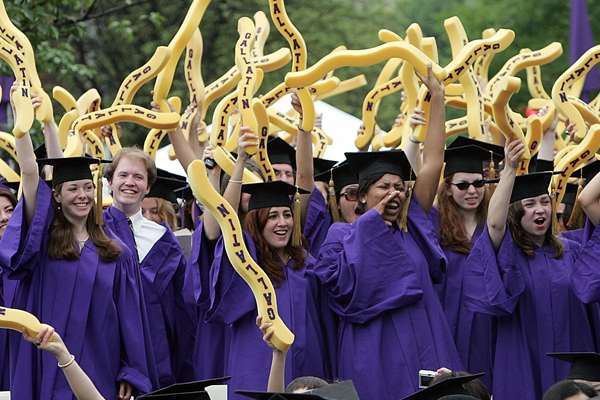 Under your cap and gown, you probably rocked an outfit like Serena Williams' bubble-dress (which she wore to her sister's college graduation in 2007).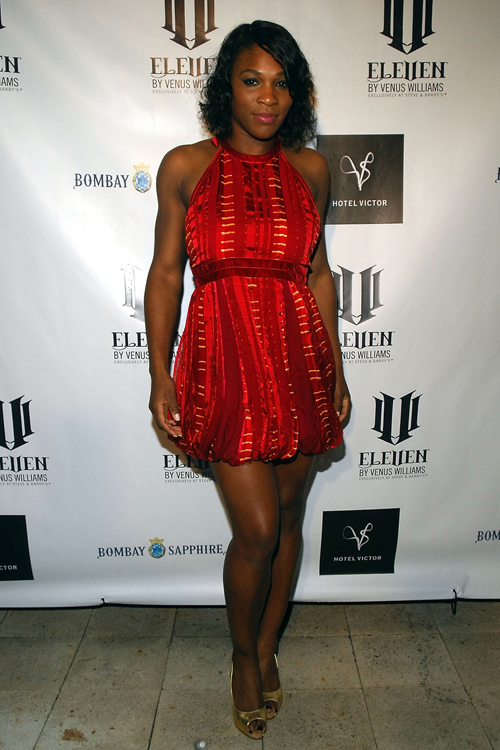 Your hair was most likely curled, or in a ponytail with a headband, under your grad cap, of course.
During the ceremony, you and your classmates probably rocked long hair and big sunglasses.
https://www.instagram.com/p/29t8f2lPNO
Guys were classy and cool with the staple tie peeking through their gowns.
Possible commencement speakers included Oprah (at Howard University), Bill Gates (at Harvard University), and Barack Obama (at Southern New Hampshire University), just before he became president.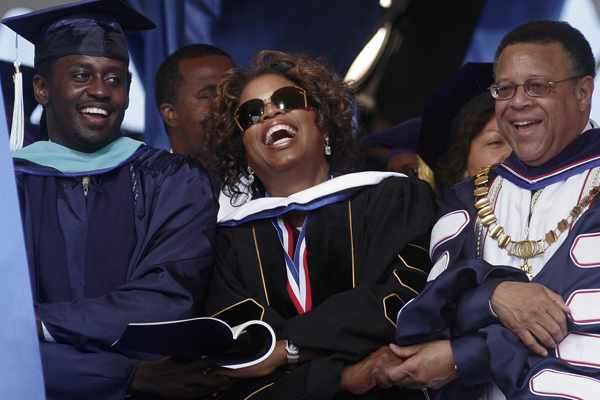 Songs like Rascal Flatt's "My Wish" and Rihanna's "Umbrella" were overheard at your grad party. Once your family left, it was more like, Shop Boyz's "Party Like a Rockstar" and Kanye West's Graduation album, which dropped in 2007.
You definitely posed in matching outfits with your sorority sisters. Sisters that dress the same, stay friends forever, duh!
You not so secretly wished your internship turned into an epic career like Lauren Conrad's on The Hills. Spoiler alert: the real world wasn't like the show.
For the students at Virginia Tech, graduation was different than it was for the average college student. The Virginia Tech shooting happened in April of that year, so many graduates showed their love and support for their fallen classmates by decorating their grad caps with images for them.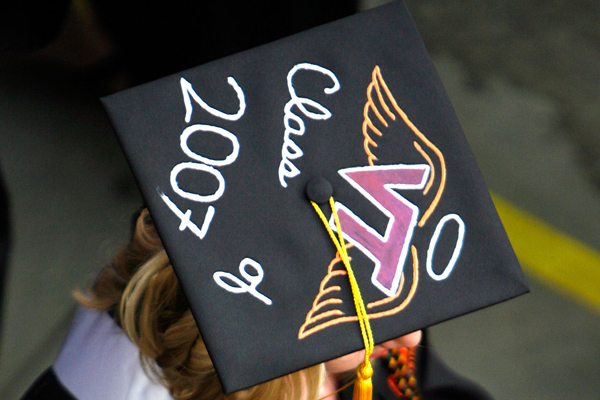 A more light-hearted cap design looked like this…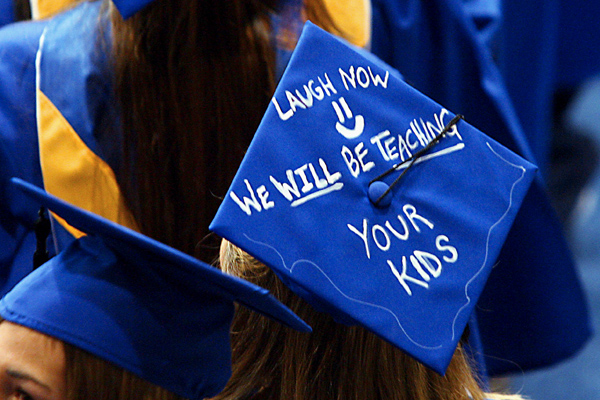 You had that one friend who posed with their diploma in every picture.
This was most likely your graduation present…
Having your iPod with you was a must.
https://www.instagram.com/p/BTq6k-8gp3H
You loved your sisters so much that you turned to them for guidance on what sorority garb you should keep post-graduation…you kept it all.
https://www.instagram.com/p/Ph2zKXuFoH
Red solo cups were a grad party staple even back then. You might've even thrown in a game of flip cup or beer pong to celebrate.
What was your college graduation like? Do you remember what 2007 looked like?