This is what a $30,000 a night hotel room looks like, just in case you'd been wondering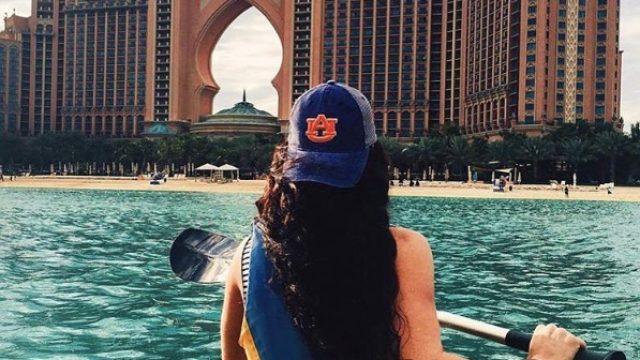 Hotels come in all shapes and sizes, and we've seen plenty that are pretty great. Or so we thought…apparently we know nothing. Because Atlantis, The Palm in Dubai is literally the stuff of dreams. As in, there's a hotel room that costs $30,000 a night.
For the small price of many people's annual salary, you, too, can stay there (but again, just for one night). The room is officially called the Royal Bridge Suite, and it's "3,000 square feet of opulence."  Yes, that's right. 3,000 square feet. And of course, basically everything is made of gold (even the soap is made of 14k — for real ). Naturally, its guests have included the likes of Kim Kardashian and Justin Timberlake.
Okay, here's what the hotel looks like on the outside:
And here's a sneak peek of the special suite, courtesy of The Travel Channel's Josh Gates, After Dark:
https://www.youtube.com/watch?v=dzm6aGEQO8M?feature=oembed
Okay, we usually don't get speechless, buuuuut. Did you see that?! Aside from the amazing hotel, the island that it sits on is the largest artificial (as in man-made) island on the planet.
via giphyPhew, we weren't prepared for so much extravagance today. "It's known as the Palm Jumeirah and when seen from above it is actually the shape of an enormous palm tree," Gates explains in the video.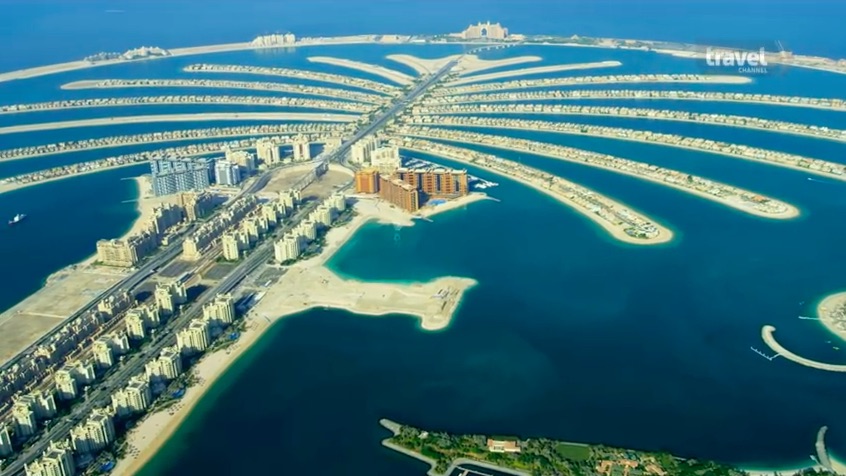 Ummmmmm. WANT TO GO TO THERE! Vacation time?!? Helicopter tour, perhaps?!
At $30,000 a pop we probably won't be staying in that gold suite anytime soon, but oh boy can we DREAM. We're living vicariously through everyone who has stayed in this hotel…or even in a 50 mile radius.
https://www.instagram.com/p/BNHvA1khB8o
It just may be time to plan a vacay. It doesn't have to be fancy, because what matters most is the people who are there to enjoy the experience. Well, that's what we'll keep telling ourselves, anyway.
Because we wouldn't pass up a trip to visit that palm tree island…
H/T: Cosmopolitan