Mark your calendars: We officially know when This Is Us Season 3 is coming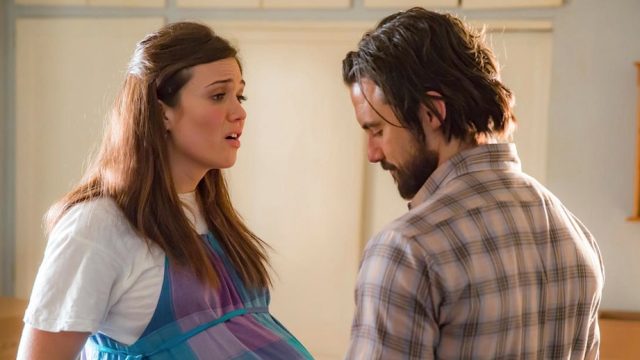 Ever since since This Is Us debuted in 2016, fans have faithfully assembled in front of their TV screens each week, boxes of tissues in tow. So, when exactly is network television's most beloved (and tear-jerking) family returning to our airwaves? Don't worry, Big 3 stans: It's not too much longer now.
Justin Hartley (aka Kevin) confirmed on Twitter Tuesday, June 19th, that Season 3 is just months away. Three, to be exact.
"Excited to announce the season 3 return of #ThisIsUs," he tweeted. "We'll see you very soon! Tuesday, September 25th at 9pm."
Hartley also posted a short video with a calendar marking important Pearson family dates, like Jack's/the Big 3's collective birthdays, which — as viewers know — fall on the same fateful day: August 31st.
Season 2 of the heartfelt family drama brought us an unexpected third timeline, Jack's official cause of death, and a full-on Crock Pot PR crisis. Oh, and the season finale dream sequence that finally gave us Jack interacting with his adult children is permanently etched into our hearts.
We can only imagine what new twists and heartaches Season 3 will bring, but when it comes to the Pearson family, one thing is for sure: ALWAYS bring tissues.
This Is Us Season 3 premieres on NBC on Tuesday, September 25th at 9 p.m. ET.