This Is Us is now officially filming Season 3 — and the first behind-the-scenes pictures will give you life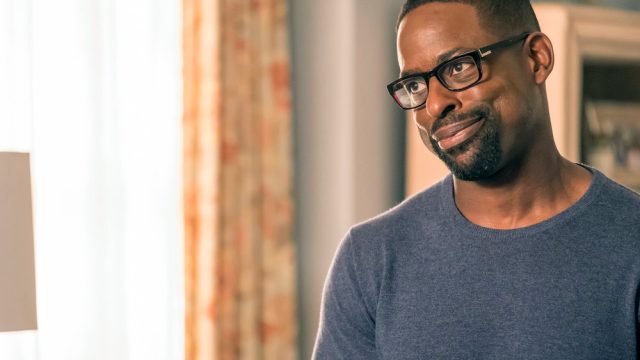 Ever since we had to say goodbye to the Pearsons earlier this year with the end of This Is Us Season 2, we've been on the lookout for the latest updates and clues for what to expect in Season 3. So now, we're delighted to let you know that the day we've all been waiting for is finally here. The NBC hit family drama has officially begun production on a new batch of episodes. In other words: This Is Us is back in action.
Series creator Dan Fogelman himself shared the good news on Twitter, with a photo of the monitor on the set. The image shows Randall and Beth (who is still very much not dead) appearing to celebrating something. "First scene up, Season 3 baby! #ThisIsUs," Fogelman writes in the caption. We don't know if this still is indeed part of the actual scene, or if it's an outtake of Sterling K. Brown and Susan Kelechi Watson celebrating the season's kickoff. Either way, we're crying happy tears that the show is finally back in production.
Fogelman isn't the only person ecstatic about being back on set. On-screen husband and wife Susan and Sterling couldn't contain their enthusiasm offscreen, andparticipated in the viral #InMyFeelingsChallenge to rejoice. "Feelin' all kinds of things on our first day back!!" Watson captioned the dance video. Trust us when we say their rendition will make your WHOLE WEEK.
Is that the best thing you've ever seen or the best thing you've ever seen?
Meanwhile, over on Instagram, Chrissy Metz wrote a heartfelt message about reuniting with the This Is Us cast and crew. She didn't post a #KaToby dance challenge video, but she did post a snap of Kate from the wedding, saying that she feels like it's "the night before the first day of school!"
I don't know about you, but I've never seen a group of people more excited about going back to work. Season 3 of This Is Us arrives on September 25th. Get your tissue boxes ready.