The "This Is Us" premiere was a ratings smash, because people love to cry their faces off apparently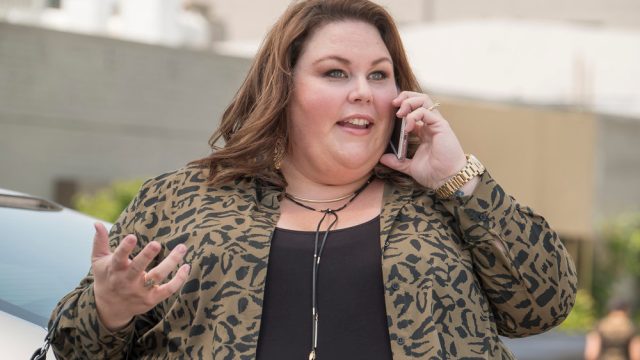 No surprise that there's a *HUGE* community of fans surrounding This Is Us. What might be surprising, though, is exactly how many people watched the show when it returned last night with its Season 2 premiere. (And fair warning: Some spoilers from the episode lie ahead!)
According to Nielsen overnight data, 12.6 million viewers watched the premiere episode, with a 3.8 rating in adults from 18 to 49. To compare, that's a 36% increase from the Season 1 premiere, and a 12% increase from the Season 1 finale.
The show also excelled on social media.
The show garnered 101,075 social mentions — most of which came from New York, California, and Texas — attached to the premiere, according to data collected by Influential. And like, just look at the Kardashian tweets alone following Kevin's very topical joke…
We're guessing so many people tuned in because they desperately wanted to know how Jack died, and the show delivered on that. While it didn't confirm the exact circumstances surrounding his death, it did infer that Jack died in a fire. (Honestly, we're still really emotional about that.)
And since there's a lot more we don't know about the Pearson patriarch's passing — and much more drama on the Rebecca, Randall, Kate, and Kevin front — we're guessing this fandom will only continue to thrive. And that ratings and social media will, naturally, reflect that.
This Is Us airs on Tuesdays on NBC, so you have a little less than a week to stock up on tissues.