"This Is Us" just released photos from Jack and Rebecca's wedding day, and we are honestly speechless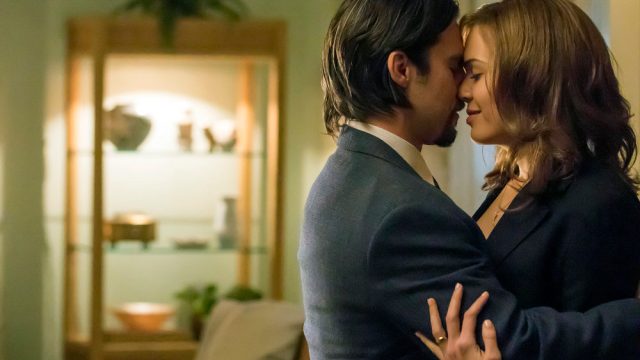 We've seen them go through birth, death, joy, sorrow — but until today, we've never seen a dang thing from Jack and Rebecca's wedding on This Is Us.
However, after looking at the photos NBC released ahead of next Tuesday night's episode, "I Call Marriage," we're calling it: it was absolutely worth the wait.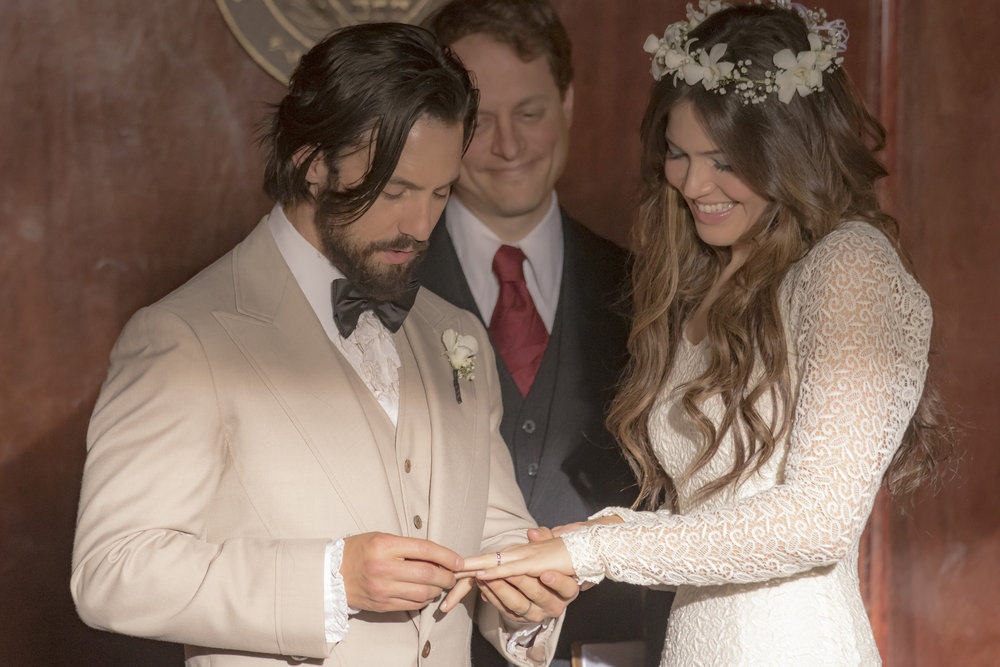 Jack and Rebecca Pearson are possibly the most adorable marry-ing couple we've seen since Patrick J. Adams and Troian Bellisario (probably because both brides share a love for vintage lace, flowing locks, and crowns, tbqh).
And even though we know that they have plenty of heartbreak ahead of them in the future, the looks they're giving each other in the below photo somehow make that totally okay.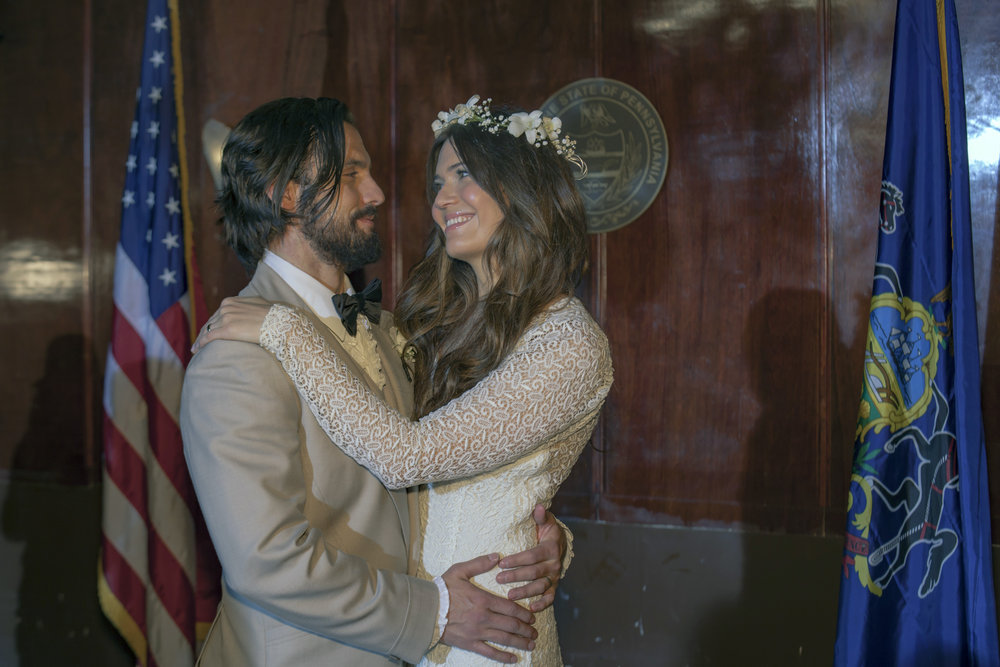 But seriously — GET THAT UNHOLY TRAITOR MIGUEL OUT OF THERE!!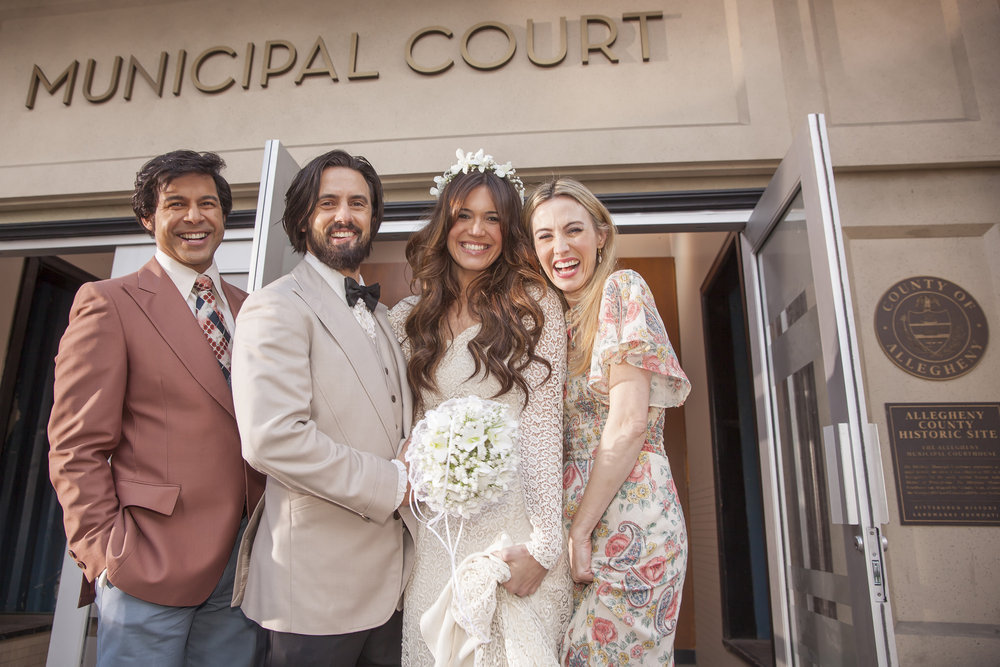 NBC also released a short scene from the episode, which features Miguel giving an actually pretty gorgeous best man speech at the Pearson family's low-budge reception.
This looks like it's going to be a whopper of an episode, and not only because the photos make it clear that Moore is going to sing at some point in the night.