A new This Is Us set photo has sparked an intense Randall fan theory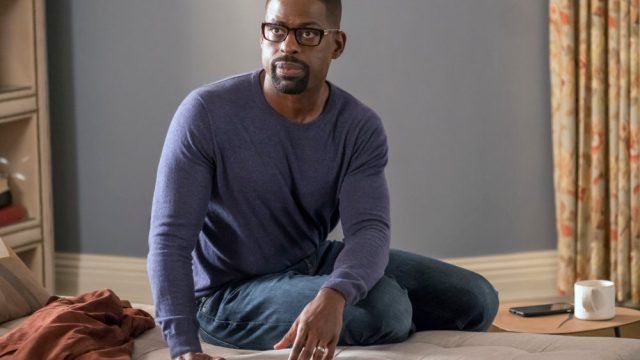 This is Us mastermind Dan Fogelman tweeted a potentially revealing photo from Season 3 this week, and fans of the tearjerker drama have officially lost it. In their defense, the photo may contain a huge new plot point. In it, a young William (Randall's birth father) is grinning down at an adorable baby—who some fans insist is NOT Randall.
"Season 3. Brace yourselves," Fogelman tweeted alongside the touching photo.
Assuming the photo is a flashback, fans are floating the theory that—drumroll, please—Randall has a long-lost sibling.
https://twitter.com/udfredirect/status/1030376269538635776
And it's actually not so crazy. Randall was so young when he was abandoned at the fire station that this baby likely isn't him—and the William in the photo isn't Jermel Nakia, aka "young William," which implies this is a photo from later in William's life.
And as Good Housekeeping points out, there's another fan theory floating around, too, Some fans are suggesting that Rebecca brought Annie or Tess (Randall's girls) to meet their grandpa when they were little.
We have so much to unpack!!!
This isn't the first time a This is Us Season 3 teaser has sent fans over the edge. Back in July, Milo Ventimiglia tweeted out a cryptic set photo of young Jack in a car that might be Jack and Rebecca's first date.
The moral of the story is we need more episodes ASAP. Now if you'll excuse us, we need to clear the rest of our day to get to the bottom of this (and to scrutinize every Season 3 set photo Fogelman has ever tweeted).
This Is Us Season 3 premieres on NBC on Tuesday, September 25th at 9 p.m. ET. We'll be lined up on our couches, boxes of tissues in tow.