This couple had a "This Is Us" themed wedding shoot, and look at that, we're crying again
Get the tissues ready. We're nowhere near Season 2 of This Is Us, but the feels are coming in hard and fast thanks to the most precious This Is Us photoshoot. Jack and Rebecca are already #RelationshipGoals, and now this Jack and Rebecca inspired photoshoot is just, #PhotographyGoals, #WeddingGoals, #LifeGoals, #EVERYTHIGGoals.
Maryland photographer Karen Rainier is — in her own words — "obsessed" with television, and SAME.
"I am a bit of a TV junkie and I had been trying to think of a completely unique wedding inspiration shoot that hadn't been done yet," she writes in a post on her website. "Then I saw the episode of This Is Us where Jack & Rebecca get married and it hit me right then and there that I had to do it."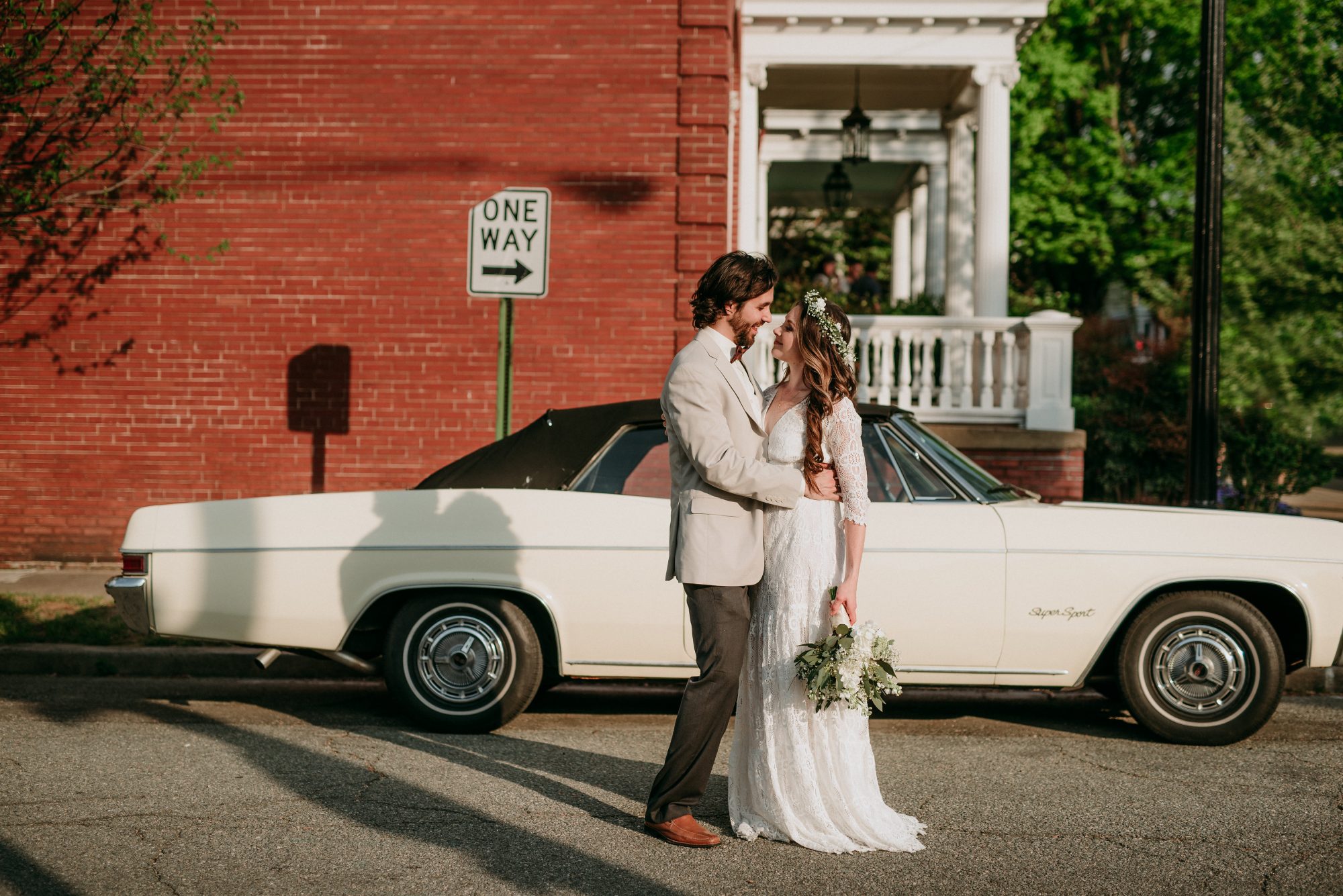 Karen recruited a couple, Peter and Emily, who were game to participate. They even kinda look like Jack and Rebecca, and Karen calls them "the perfect real life Jack & Rebecca." Our hearts our so full.
Even more perfect, Peter and Emily had recently moved out of their apartment, which meant that they suddenly had an empty space — and JUST the space to shoot that ridiculously romantic anniversary scene, where Jack takes Rebecca back to their first apartment, and wow, who is cutting onions in here?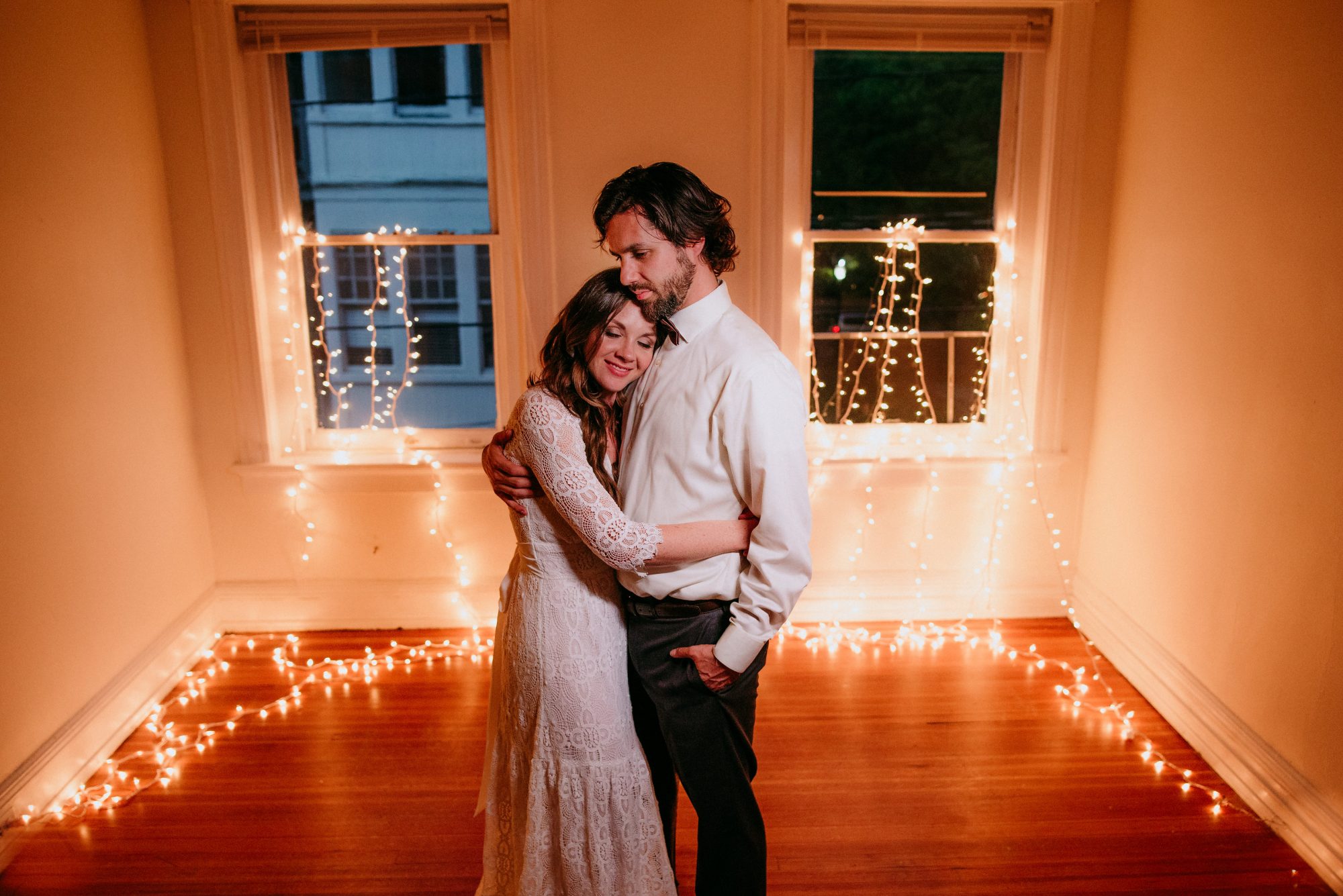 And yes, eventually the shoot ended up in the bathroom (whispers, just like Jack and Rebecca just before she told him that she was going on tour, and let's not talk about it).
And you can't have a This Is Us shoot without the Terrible Towel.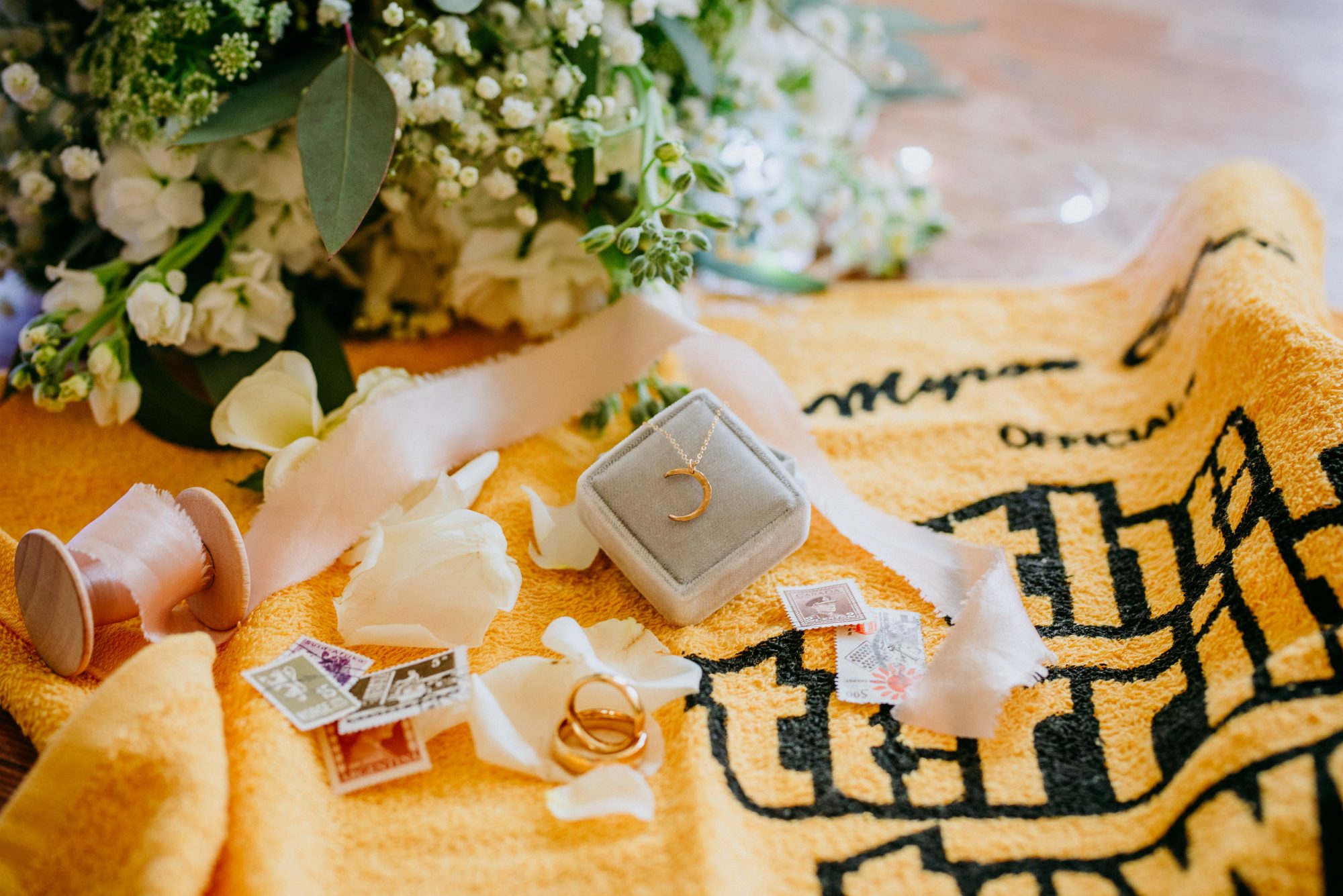 OR A MOON NECKLACE.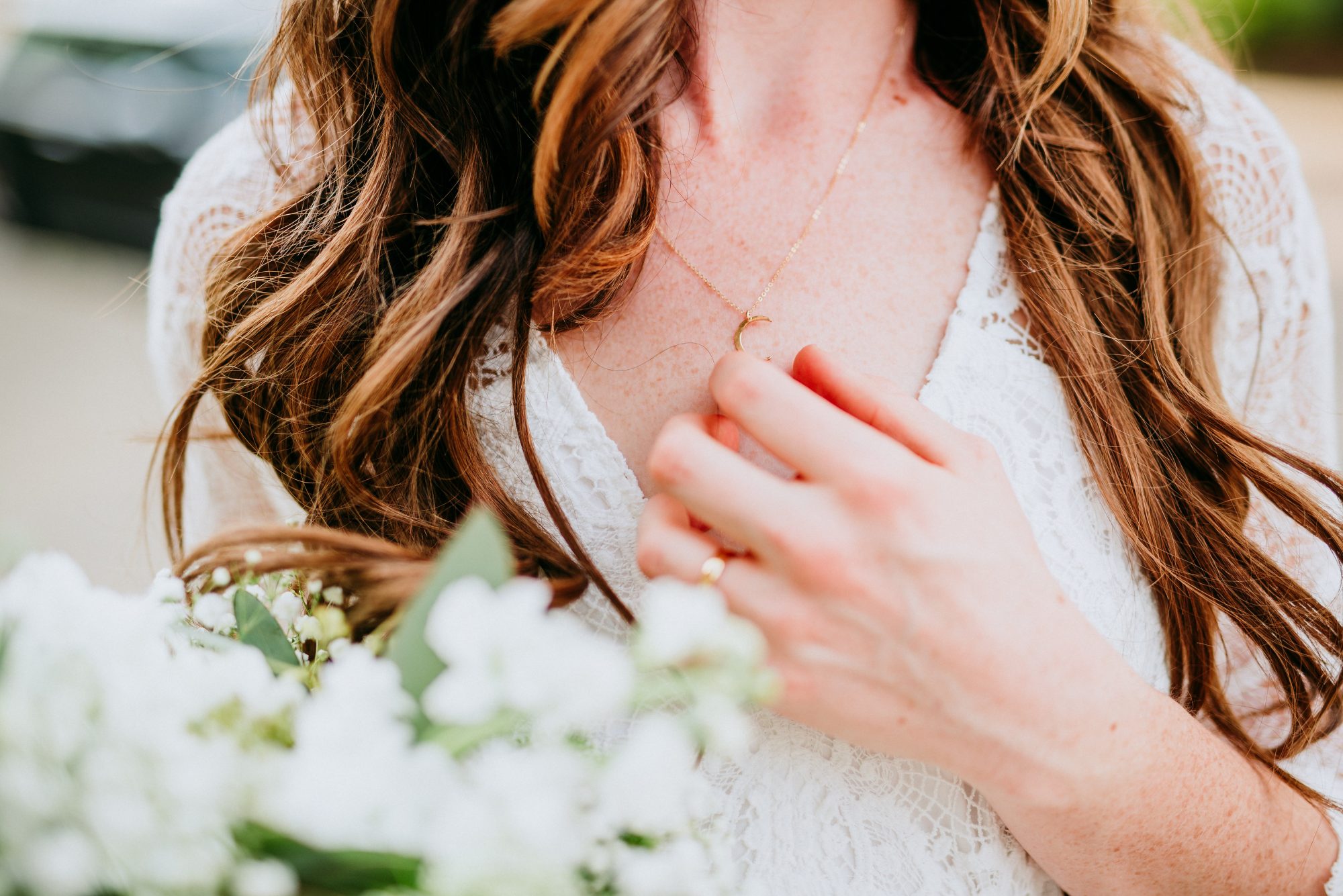 As you can probably imagine, literally everyone on the planet is in love with this shoot. Even Rebecca herself, Ms. Mandy Moore, who shared screenshots of the images to her Instagram Story.
You can check out the rest of the pictures and all vendors used for the shoot here, and you can follow Karen's photography on her website, Instagram, and Facebook.