There's a rumor that Beth might die on "This Is Us," and honestly, we can't take anymore heartbreak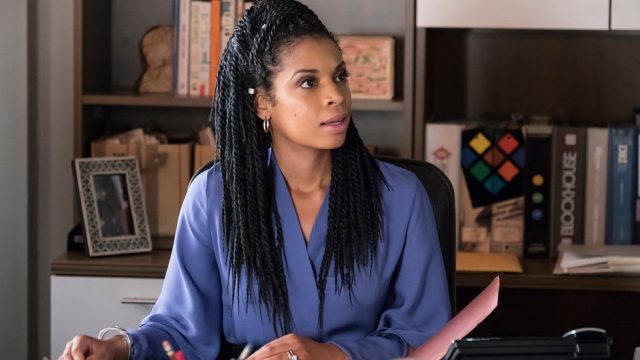 As much as we love This Is Us, we're not entirely sure if we feel the same about its writers. I mean, they're a bunch of geniuses, sure, and they never fail to surprise us with plot twists and new timelines. But then again, they also make us bawl our eyes out on a weekly basis, so we can only assume that they enjoy tormenting us emotionally. Okay, maybe that's an exaggeration, but can you blame us for feeling this way after (barely) surviving the devastating episodes about Jack's death? Which, by the way, we're still trying to recover from?!
The Emmy-nominated show is currently on hiatus due to the ongoing Winter Olympics (and maybe also to give fans ample time to recuperate), but it looks like the cryfest is far from over. During the break, This Is Us aficionados have started speculating about what's about to happen, and who's next in line to, uhm, die. (See what you've done to us, This Is Us writers?!). Refinery29 theorizes that the next person to meet an untimely demise will be Beth Pearson (Susan Kelechi Watson).
Are you screaming? Same.
The theory asserts that since Beth was MIA in the flash-forward scene with Randall and Tess, then she might be, I don't know, six feet under. There's also something fishy about the fact that they did not show us Randall's hands, which would indicate whether or not he was still sporting their wedding band. PLUS, in a photo that Sterling K. Brown shared on Instagram, Randall's hands are also suspiciously tucked away.
Obviously, Randall could keep wearing his wedding ring even if Beth were to die — just like Rebecca continues to wear the necklace Jack gave her — but it could, possibly, be an indicator of Beth's potential passing. There's also another theory, via PopSugar, that suggests that Beth and Randall have gotten a divorce between the present-day timeline and the flash-forward, but we'd rather not go there…if only because we can't take another heartbreak.
One other thing that adds fuel to the "Beth is going to die" theory comes from a TVLine blind item: "An extremely popular broadcast drama that's been on the air for less than three seasons" is looking into exploring a plot line that would have a "pivotal character" diagnosed with terminal cancer. Does that sound like This Is Us, or does that sound like This Is Us?! Adding to that, in Season 1, Beth revealed that her father died from cancer, so there could be a chance that she's predisposed to the disease.
SAY. IT. AIN'T. SO.
Tackling another death might be a risky move for the show, but really, we never know with these writers. The Pearson family has gone through so much. Give them (and us) a break, This Is Us writers, pretty please!