This is the last time I'll celebrate Mother's Day as just a daughter
I've always been a sucker for holidays that provide an excuse to shower someone with love and affection. Throughout high school and college, I celebrated Valentine's Day by honoring my best friends (they were my real Valentines, after all). And, growing up, I especially had a fondness for Mother's Day — partially because it is pretty easy to celebrate my mom.
My mom has always been the kind of person to put others before herself – and in the most genuine way, without asking for or expecting anything in return. She did almost anything she could to ensure that my brother and I were happy and healthy while growing up, and that level of unrelenting selflessness continued throughout my teenage years and adulthood. I hope my gratitude for her has been clear — not just on Mother's Day, but on the other 364 days of the year as well.
A year ago, I spent my first Mother's Day as a daughter-in-law. I've participated in enough venting sessions with my girlfriends to know that it's pretty rare to have a mother-in-law who you end up viewing as a second mom. But that's exactly who my in-laws are to me; they're another piece of my family, and I feel fortunate to have gained a second set of parents through my husband – two people who I truly cannot picture my life without.
But for as long as I've been alive, Mother's Day was always about someone else.
That's all about to change for me, as my husband and I are expecting our first child later this fall.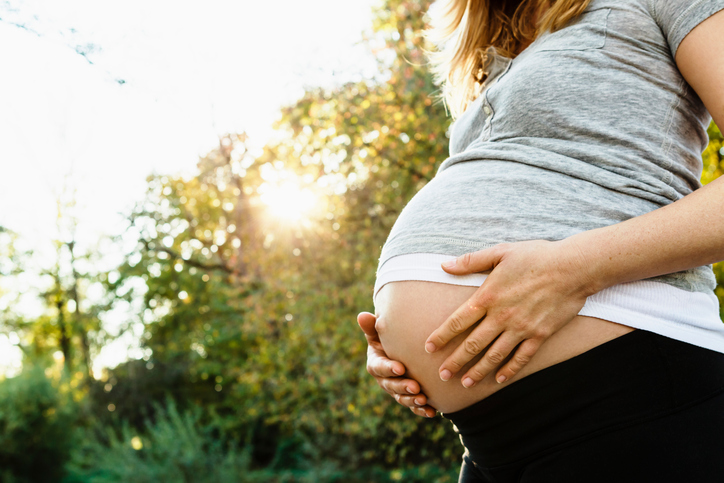 Next year, I'll be the one receiving Mother's Day cards. Someone will be making me breakfast in bed or treating me to a fancy brunch (with mimosas, please let there be mimosas). Of course, my daughter won't be old enough to truly understand the importance of the holiday, and she definitely won't have the capacity to express gratitude — but that's neither here nor there.
The point is, I am going to be a mother in just a few months. And I'll be honest: it feels simultaneously exciting, terrifying, and downright weird.
There are things that I look forward to with anticipation and happiness: bringing her to apple orchards this fall (a New England tradition), reading the bedtime stories I loved as a kid, creating family traditions around the holidays, helping her with her homework — simply seeing what kind of person she becomes.
What will she be into? Will she like Disney movies (after all, Frozen 2 is in the works) or will she be all about cartoons on Nickelodeon? Will she like playing with Legos? (My husband hopes so.) What will be her favorite color?
I'm excited just thinking about learning all the answers to these questions.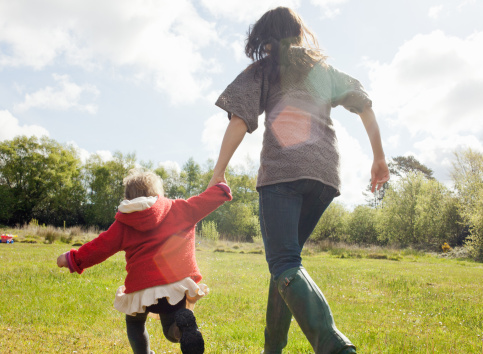 At the same time, I'm fucking scared as hell.
The thought of being a mom is overwhelming and frightening — mostly because I just don't see myself as a "grown-up." At least, not in the way I used to think of grown-ups. There's a part of me that still feels like a teenager; honestly, if I were to wake up tomorrow in my parents' house and hear my mom yelling from downstairs that I'm going to miss the bus, I'd merely blink and think: Man, I just had the craziest dream. Then I'd get ready, put on some flared jeans and a choker necklace, and it would feel like no time had passed at all. I'm still that girl who listened to *NSYNC on the school bus, doodled in math class with milky gel pens, and fought with my parents about going to unsupervised parties.
How am I seriously about to give birth to a child when I sometimes still feel like a child myself?
But maybe that's the secret about getting older that no one really talks about; maybe we always feel that way. I wonder if my mom, who is now in her 60s, still feels like a teenager.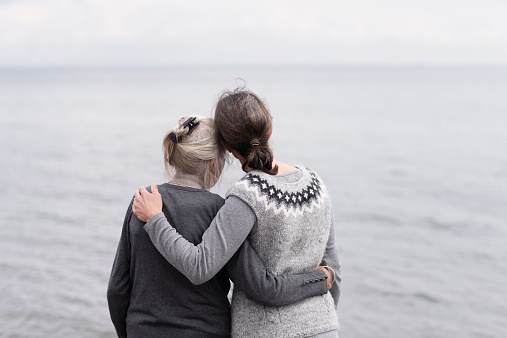 I wouldn't be surprised if she does. And I suppose that brings me some sense of comfort — this idea that, maybe, no one really has it all figured out. No one really feels like they're "ready" for any stage of life, but life undoubtedly happens anyway. And so, we just do the best we can.
So as Mother's Day approaches this year, I plan to get a little reflective. I will honor my mom and my mother-in-law the way I always do, but I'll also take some time to focus on myself.
Because at the end of the day, women are more than just daughters, and we're also more than just mothers.
We're women, we're humans, and we're every version of ourselves that we've ever been. And that in and of itself deserves a celebration.
Save