This is the first look at one of the products from Jessie J's collab with Make Up For Ever
If you are looking for eye candy, look no further because the Internet has just blessed us with a sneak peek from Jessie J's collab with Make Up For Ever. BRB, we are currently dialing up our beauty benefactor so we can stockpile the goodness.
When we found out that the fashionable singer Jessie J and Make Up For Ever would be collaborating on new products for the coming year, we crossed our fingers in hopes that the line would include lipsticks as beautiful and bold as Jessie J's style. Luckily, we have not been disappointed.
The first product coming out of the collaboration is called the Artist Acrylip and it's on Sephora's website for $24.
https://www.instagram.com/p/BNpeun8jgb7
It's basically a delicious liquid lipstick that will be available in ten equally lush colors. You can have a full variety from which to summon your lip mood.
Ugh, it even comes with a cushion applicator to make the whole experience of glossing your lips more luxurious.
https://www.instagram.com/p/BNmsCKXjbPr
We GET IT.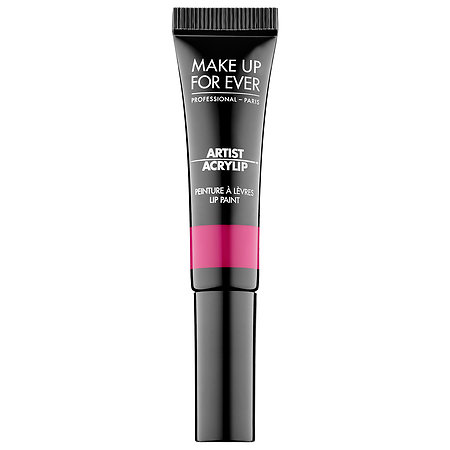 If you haven't already, you should check out the cover of Can't Take My Eyes Off Of You that Jessie J recorded for her campaign. We're pretty sure she secretly wrote it as a love ballad to this lipstick.
https://www.youtube.com/watch?v=JViDEPJBBq0?feature=oembed
You can check out the full range of color options for the Artist Acrylip on the Sephora website, where we assume you'll feel a lot of things.