This is the best way to go bra-less, according to Kendall Jenner
Move over lace bralettes, there's a new style necessity in town! Meet the bodysuit. It's reliable, comfortable and oh so chic. Also did we forget to add it's a favorite of mega fashion babe Kendall Jenner? Come on, you can admit that you're trying to incorporate Kendall's effortless model off-duty look into your everyday wardrobe. It's a safe space here on HelloGiggles!
Now we have to note that there are certain looks where a cute push up bra just fits the outfit. But more likely than not, almost every woman can whole-heartedly confess that the best thing about coming home from work isn't getting in your daily yoga or meditation, it's taking off your bra. Yasssssss.
But why limit no-bra time to after work or secluded Sundays you spend at home in front of the TV? Incorporate the look and comfort in your weekday look! Fashionista Queen Kendall did us a solid, and took to her app to divulge that the bodysuit is the best way to go braless during the day.
She writes, "Just like black boots and white sneaks, when I'm obsessed with something, I stock up! Bodysuits are my latest craze. Whether they're sucking in a post-pizza belly or acting as a bra (buy them tight!), they prove fashion can be functional,"
https://www.instagram.com/p/BAtJvdojow2
If you're like, yes please sign me up, here are some options for you:
Powerhouse black bodysuit, $29, Lulu's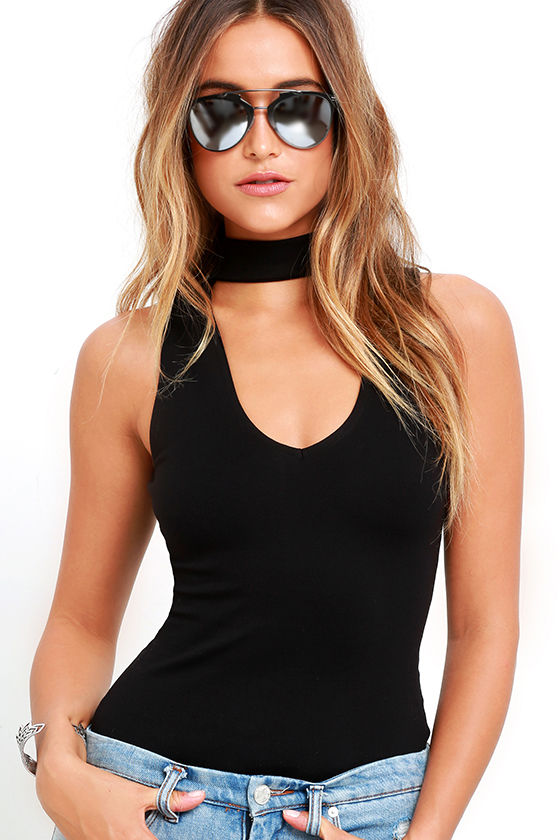 Buy it here.
Surplice Front Bodysuit, $10.90, Forever 21
Buy it here.
Wrapover Bodysuit, $9.99, H&M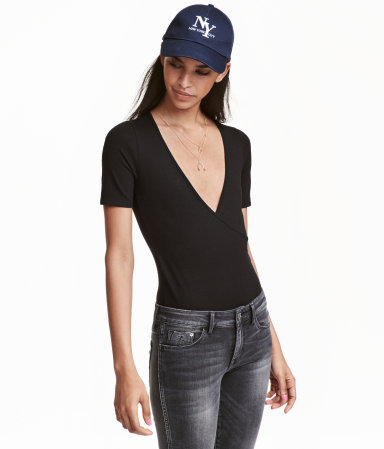 Buy it here.
If you need me I'll just be on the hunt for my next enviable bodysuit!
Lace-Up Long Sleeve Bodysuit, $19.95, Wet Seal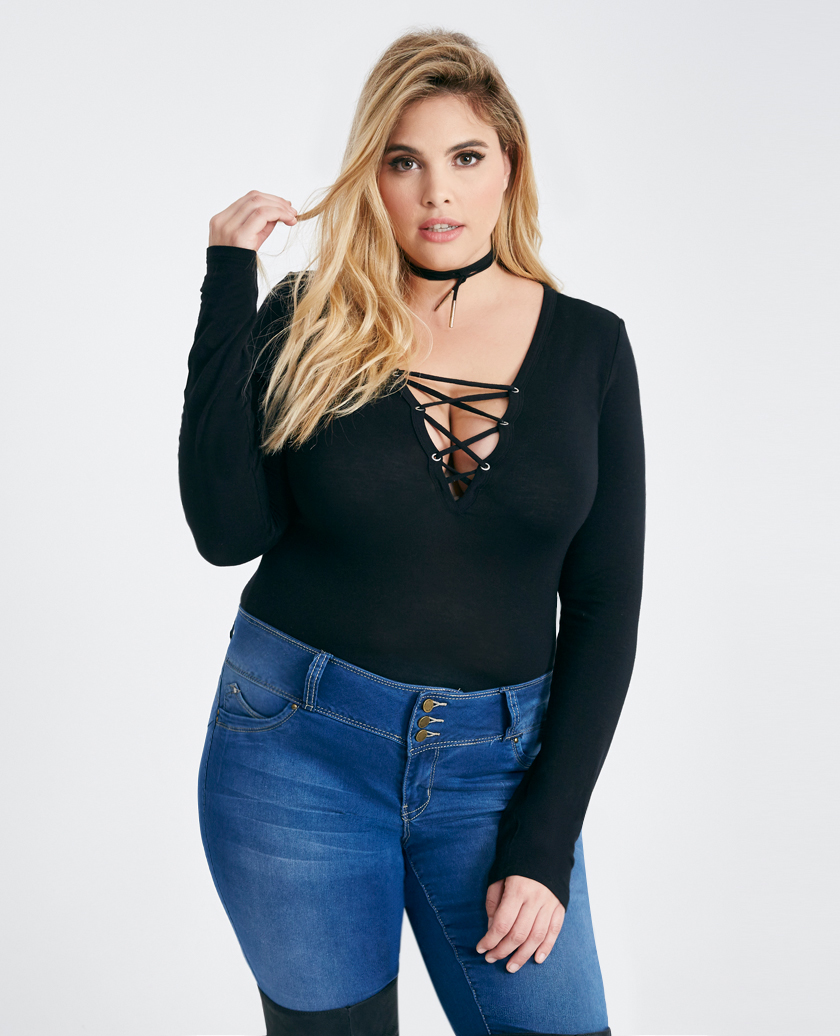 Buy it here.
BRB, going bodysuit shopping.