This is not a drill: MAC Cosmetics just launched their Retro Matte lipstick collection
As a nod to the overwhelming desire for rich, wine-stained lip color options, MAC just released their retro matte lipsticks and the gorgeous shades available make the regular color wheel look boring. When we first caught a sneak peek of MAC's muted Retro Matte Liquid Lipcolor shades, we immediately felt ourselves transported to a peaceful parlor with free wine and a steady soundtrack of Joni Mitchell's Blue.
The 12 new shades of matte liquid lipstick all live in the same warm family of rich (yet soft) purple shades, with a couple of lighter pinks and a refreshingly deep blue sprinkled into the mix.
Each shade looks like a tube full of delicious liquid candy.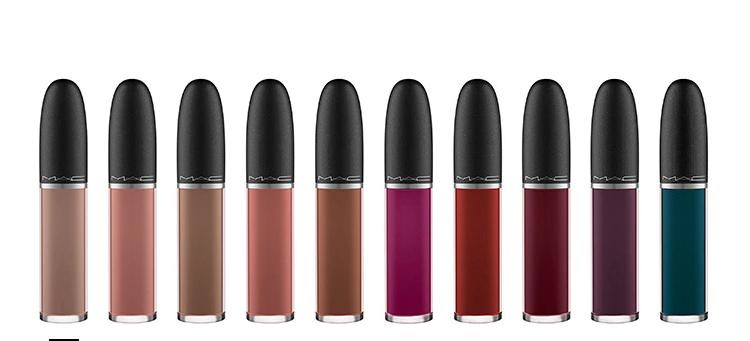 We should clarify, a delicious liquid candy that works for a variety of makeup looks.
All of the dreamy shades are sold individually for $21, so you can mix and match a handful of your favorite colors.
They look the most pleasing when the whole collection is swatched together. It's like stepping inside an unfinished painting with a rich color scheme.
With the generous provisions from these soothing shades, you'll have a world of color at your fingertips.
You can check out the full MAC Retro Matte collection on their website, and see if any of them match your mood!