This is Kate Middleton's secret to a perfect bun — and it's so simple, we are shocked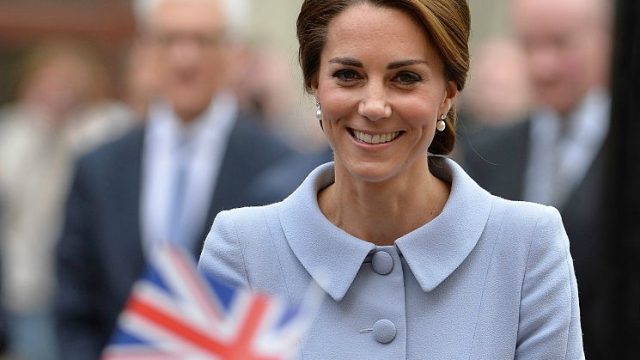 Royals, they're just like us! Duchess of Cambridge Kate Middleton is known for her fabulous sense of style, grace and philanthropic ways. But would you believe me if I said we've figured out one of her secrets to her perfectly coiffed hair? Ladies, pull out your notepad and get ready for this piece of information to drop.
Are you ready?
Okay. Here it is: Kate Middleton wears a hair net to keep her bun sleek in tact!
As part of her first solo trip abroad, Kate Middleton visited the Mauristhsuis art museum while in Holland. She looked oh so fabulous in a powder blue bespoke suit by Catherine Walker. The fitted jacket was very on trend with a structured Peter Pan-style collar, oversized buttons, a wide belt and a peplum waist.
As always she finished the look with a nude lip, blush on her cheeks, and dark lined eyes. But the kicker is not her flawless look. Cosmopolitan's stylish beauty editor Carly Cardellino pointed out that the secret to Middleton's perfectly in tact bun is a hair net.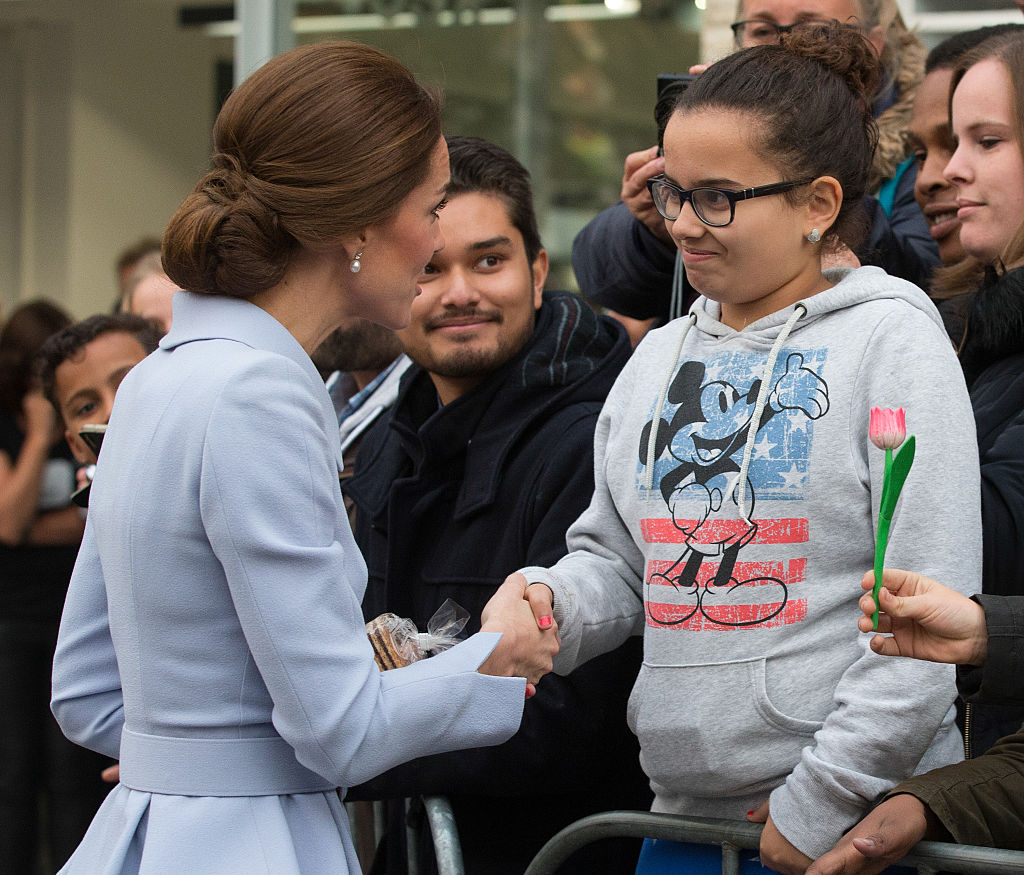 Now, this trick nothing really new (and it's not Middleton's first time wearing a hair net). For years, African American women have been wearing hair nets to bed, but we call them bonnets or kufis, to keep our hair off of our faces. Specifically I wear one to bed so I can keep my hair wrapped up when I have a blow out. But it is definitely interesting to see the Duchess wear a hair net. Especially in public!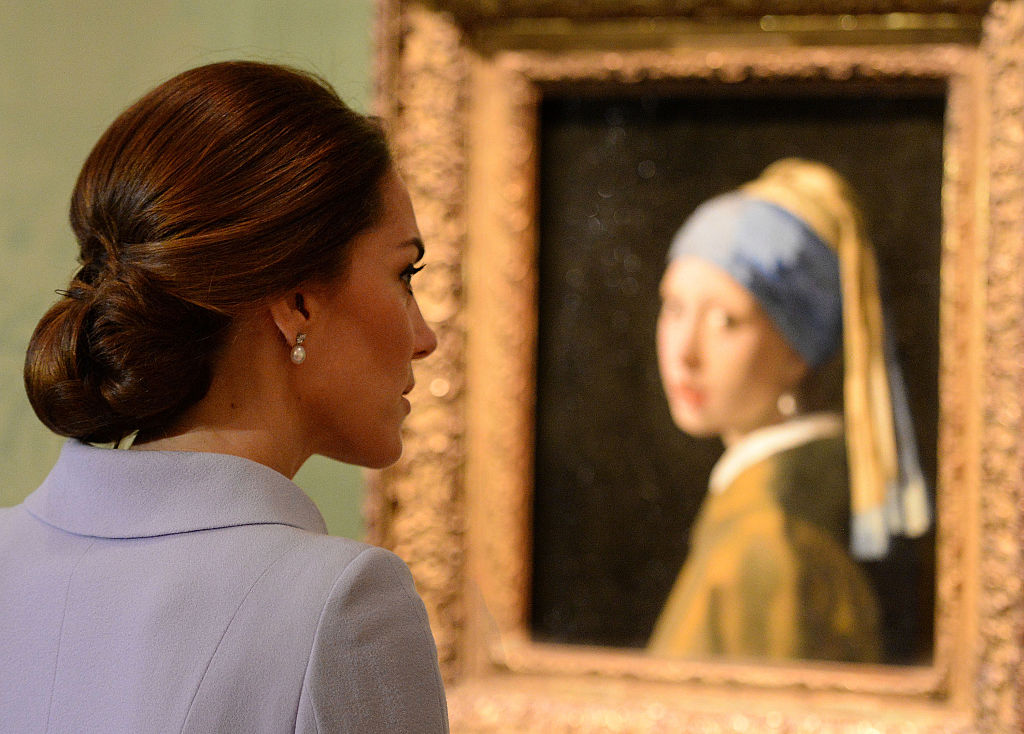 We have seen the fashion world showcase hair nets on the runway and I'm sure you will never forget Rihanna showing up to the 2013 American Music Awards in a Doobie wrap! (style created by brushing hair in one direction around the circumference of the head and securing with bobby pins to preserve straight hairstyles)
So the question is: Are unconventional hairstyles becoming the new trend?