This is how you can use strictly skincare products to achieve that "no-makeup makeup" look
Ok, I'll bite: I'm a makeup writer who generally aims to wear as little makeup as possible. Of course, there are exceptions to my rule – gray lipstick that is a perfect mixing medium or glitter eyebrows that will make me look like a fairy unicorn. But whether I'm going for a natural look, or just want to do one weird standout thing, I try to keep the rest of my product usage low. In spite of my actual high levels of maintenance, the aim of the game is to project an illusion of effortlessness.
And the easiest way to do makeup while projecting this illusion is to not use any makeup at all. Plot twist. Yes, with a careful selection of skincare (and a small hint of playing a bit fast and loose with what genuinely constitutes skincare) you too can achieve a polished but extremely natural look. Plus, you're also taking care of your face while you wear it!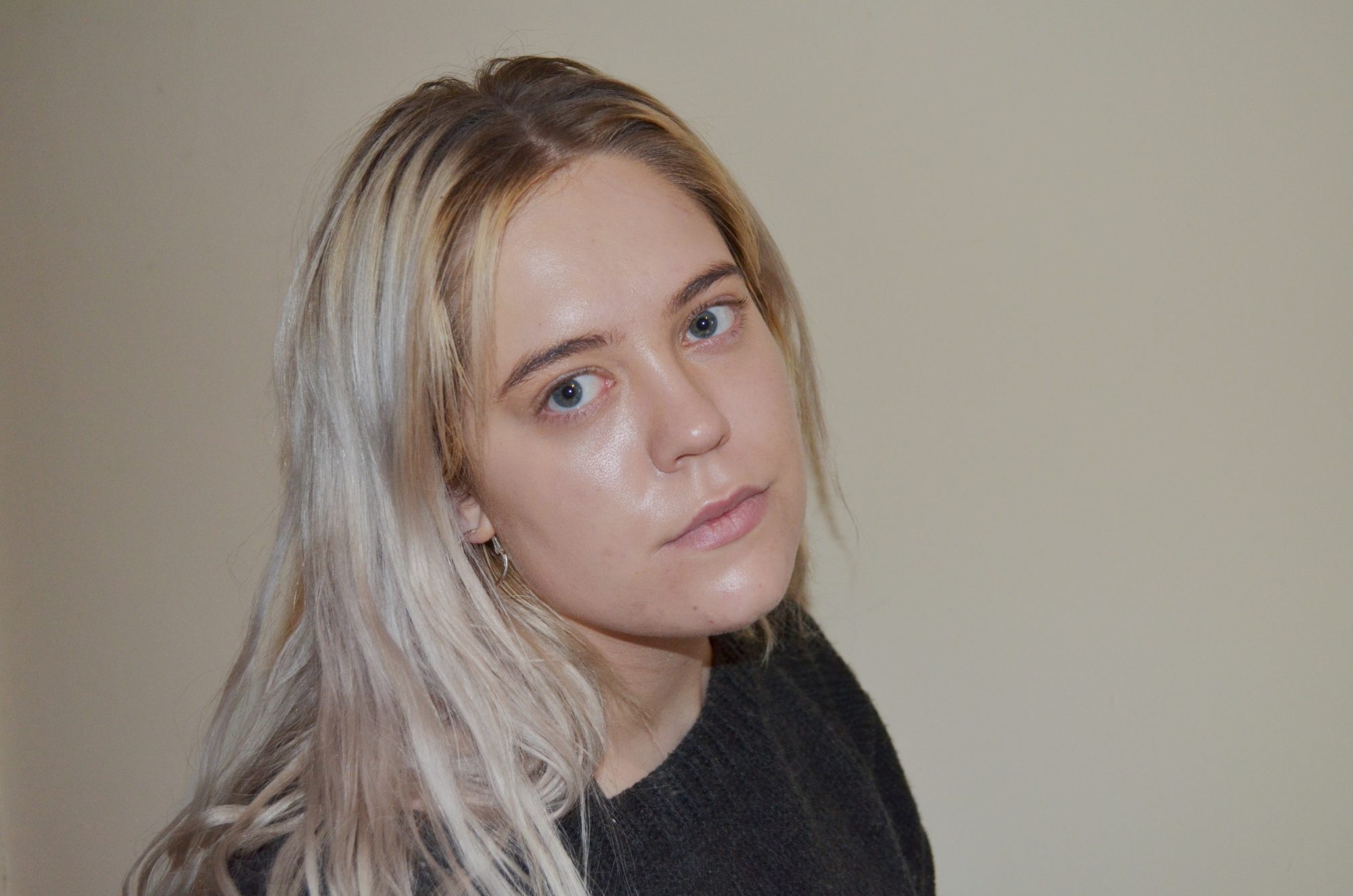 Here are the products I used: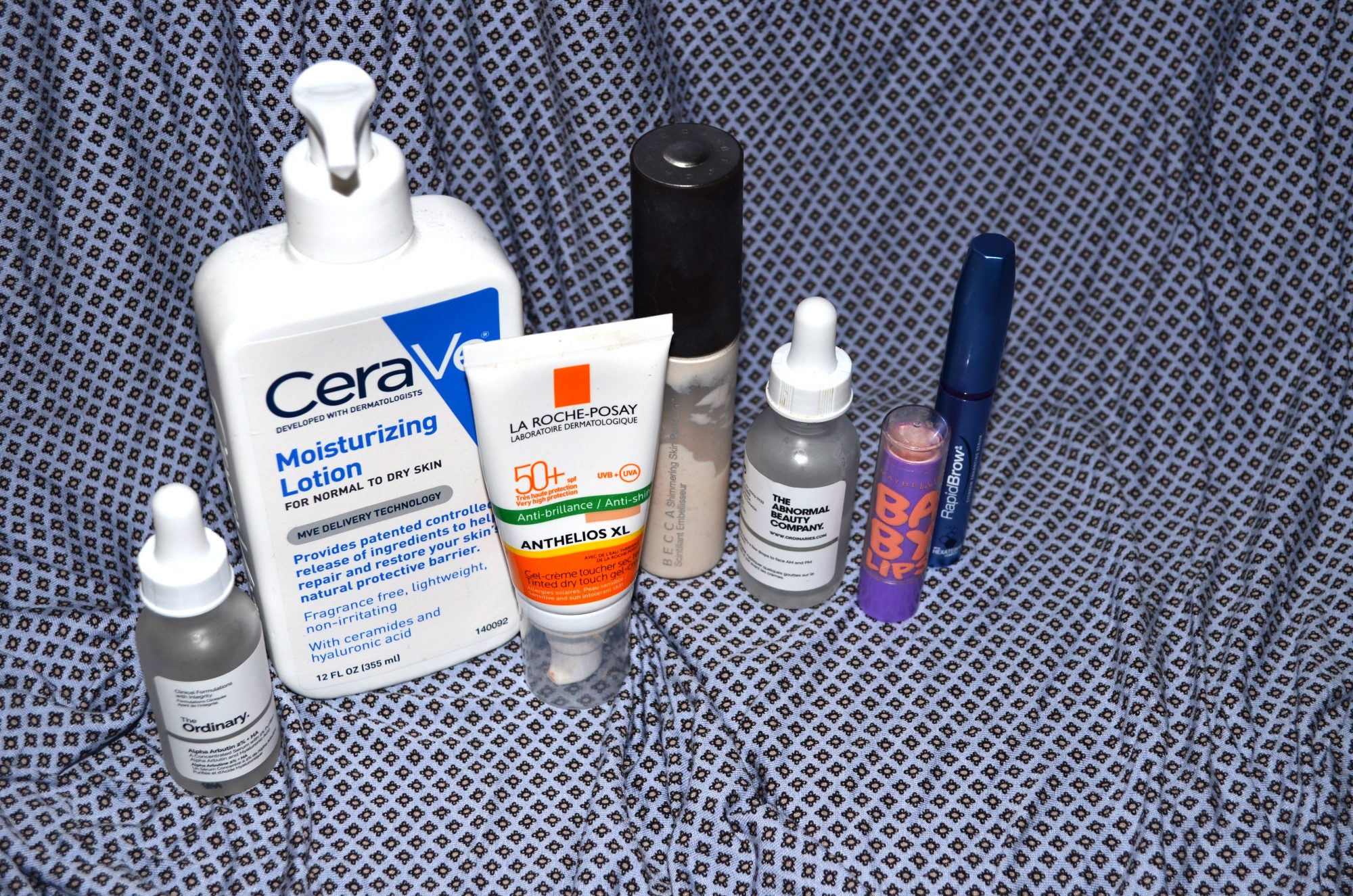 First things first, the tricky business of priming. And while there are primers that are firmly in the makeup category, really, the best priming you can do comes in the form of some good skincare. I love a gel-like, possibly slightly sticky serum, followed by a glycerine-based, face-laminating-style moisturizer.
My serum of choice for this is from The Ordinary – their catchily named Alpha Arbutin 2% + HA ($8.90). It's basically a hydrating gel with brightening ingredients, ideal for the hyperpigmented or acne scarred, and like everything from this brand, it's a stone cold bargain. You need to use SPF with this, but don't worry, we're getting to that.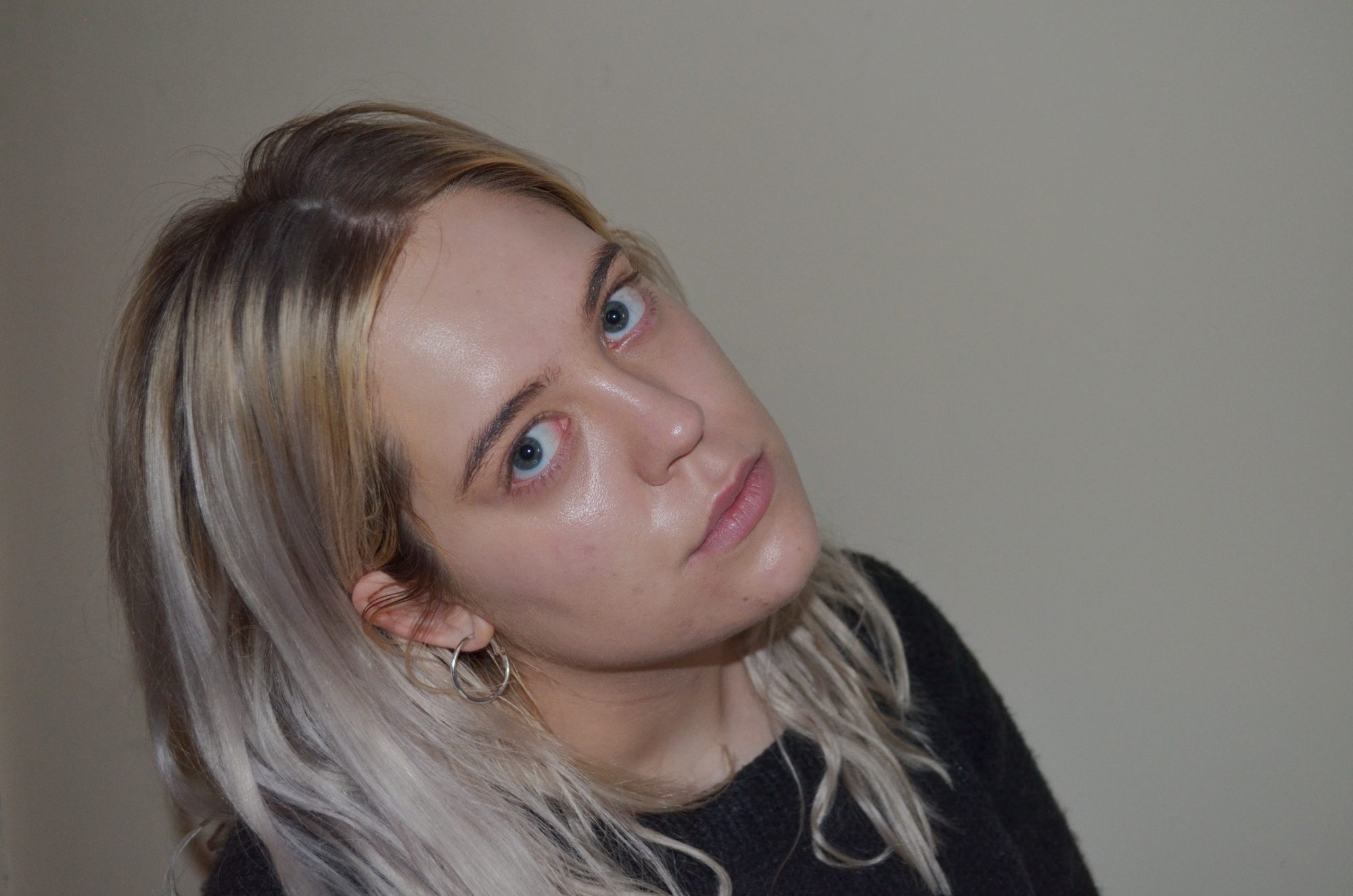 Over top, I smear a good amount of old faithful, the CeraVe Moisturising Lotion, $15.99. For me, this is probably the best moisturizer, period. It's gentle, effective, cheap, and pump-housed. It's not super technological or active, but over a serum it hydrates, plumps, smooths, and preps the skin. I tend to use a generous amount (one small pump) and spread it over my face, upwards and outwards to fight the unwinnable fight with gravity. After sufficient rubbing, you'll notice the lotion start to set and feel slightly stiffer, ready to grip whatever comes next.
Normally you'd follow with some makeup, but that's not our brief for today. So I mixed two of my favorite "borderline" products to create a light, luminous base — La Roche-Posay Anthelios XL Anti-Shine Tinted Dry Touch Gel Cream SPF50+ ($20.62) and Becca Shimmering Skin Perfector in Pearl, ($41).
Here it is swatched: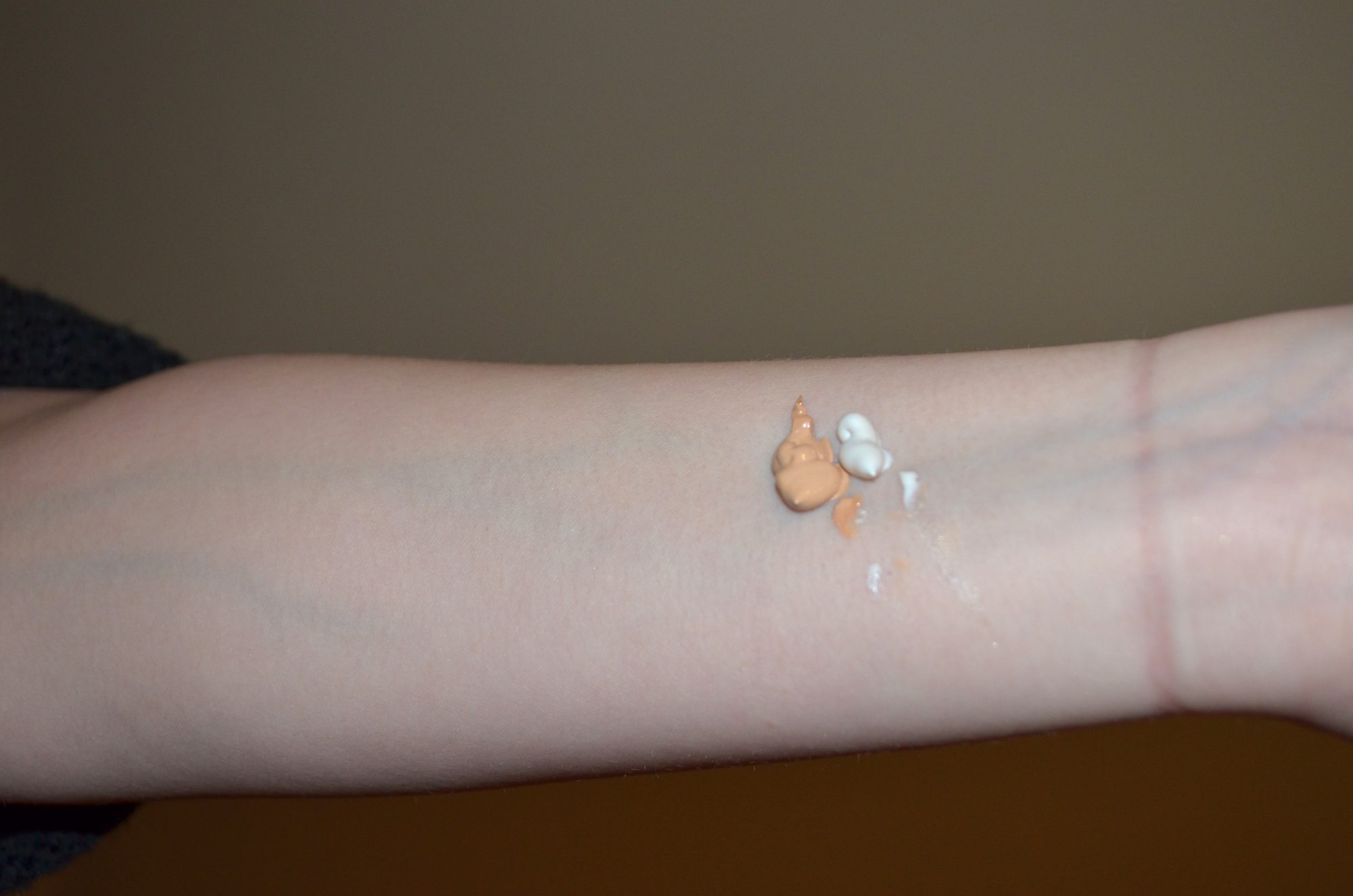 This is what it looks like when mixed: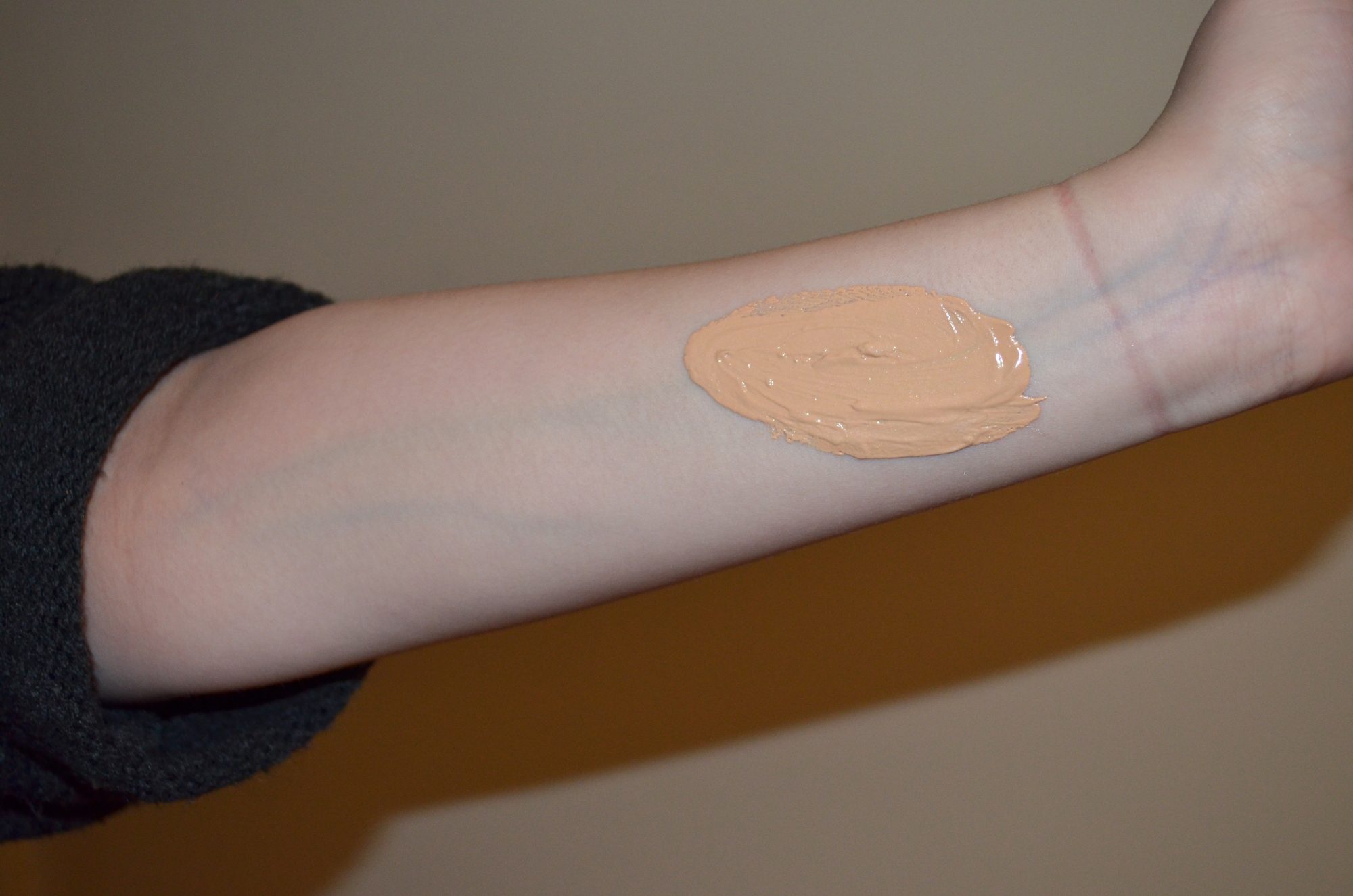 The first product I used is the La Roche-Posay Anthelios XL Anti-Shine Tinted Dry Touch Gel Cream SPF50+ ($20.62). It's basically a once-a-day application with sunscreen, in a tinted formula with a surprising amount of coverage and a flattering, oil controlling matte finish.
However, I have two personal issues with the product. My first is that the tint is too dark for my pasty face. While this is a testament to the pigmentation of a product (it's rare that an SPF will have enough tint to really show up on the skin at all) it is a bit annoying, both for me and for any woman with deeper or paler skin tones. The other problematic aspect of the product is based on a personal preference. For me, matte simply won't do. I want moisture, dew, or even grease. An oilier-looking complexion is a preference I won't be swayed on.
Nonetheless, the longevity and high sun protection of this product are enough for me to overlook these flaws, all with the help of some facial mixology.
My second product of choice is the Becca Shimmering Skin Perfector in Pearl, $41. Even though it's technically a makeup product, it is super moisturizing and has SPF 25, so it kiiiiind of counts. For me, the Pearl shade lightens up the darker tint of the La Roche-Posay, while adding malleability and sheerness. You can pick your Becca color according to your needs. Your skin will look dewier and more even toned, but imperfections still peek through (which, by the way, is fine).
Observe:
For highlight, I applied a gel serum from the Ordinary, this time the Hyaluronic Acid 2% + B5 ($6.80). It adds a little plump of hydration to help with the high points of your face, with a glossy, sheen finish. Tap this product into your skin, don't rub, to avoid smudging the base below.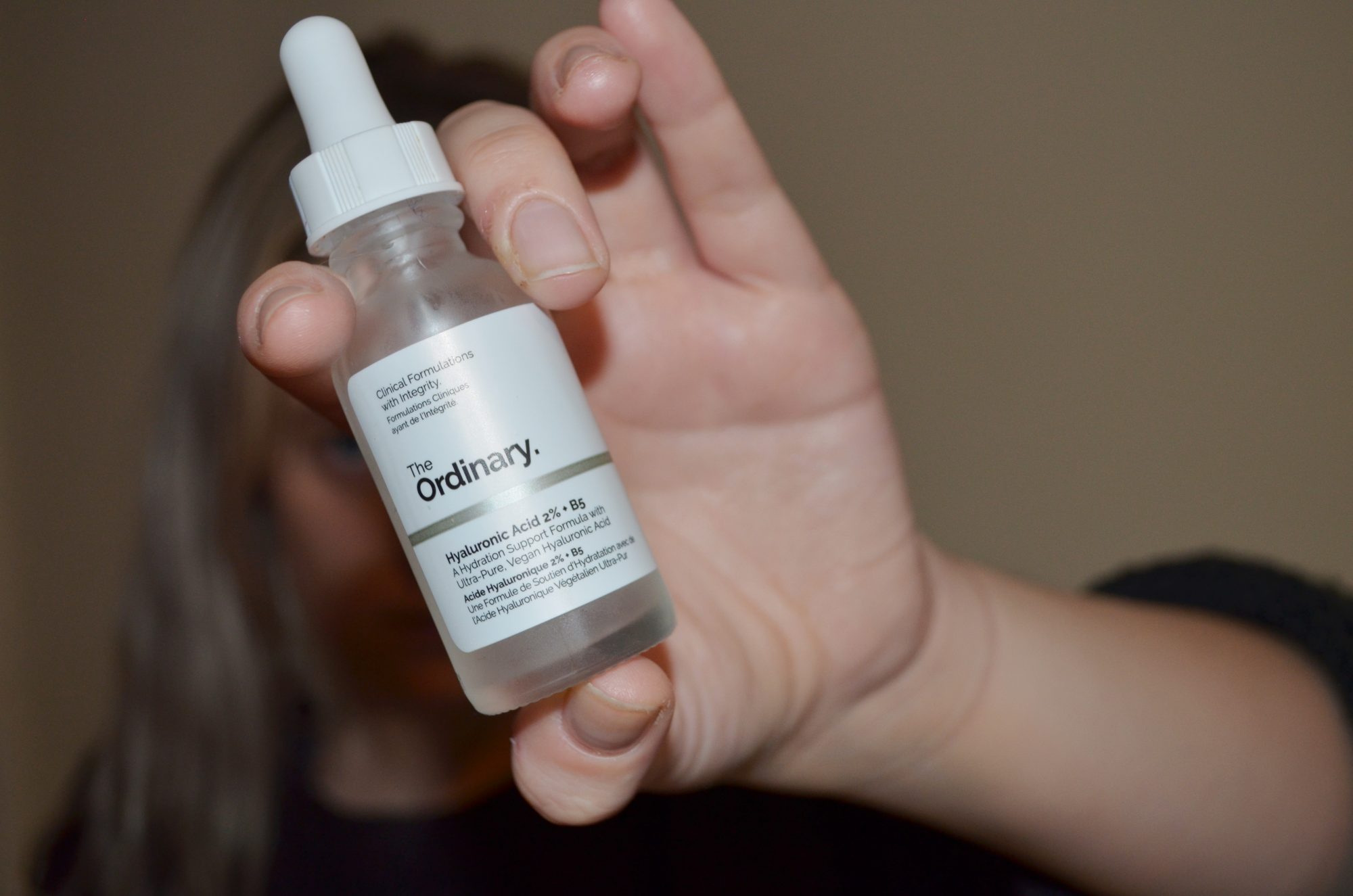 To add an all over touch of color for a simple and natural look, I love using tinted balm. A top choice is the Maybelline Baby Lips, $3.99. I smudged on the shade Peach Kiss for eye shadow, blush, and lip color. It's an extremely sheer, natural nude with tiny bits of dimensional shimmer, which adds perkiness without looking obvious.
For final touches, I added a quick brush of Rapid Brow's Eyebrow Enhancing Serum, $49.99. While the primary purpose of this is eyebrow growth, it can be worn on low-makeup days as a clear gel, just to get hairs into their rightful position. Last of all, I added a few sprays of the Mario Badescu Facial Spray ($7) to "set" my "makeup."
While I don't think this really does anything for longevity, I am a firm believer that a final hydrating spray will blend everything together and make you kin look as natural and glowy as possible.