This is how to dress like your favorite horror movie scream queen for Halloween or any other day of the year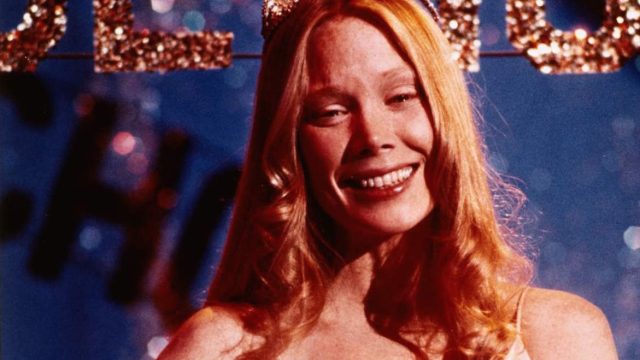 Sometimes we just want to throw on an outfit that accurately conveys the horror that we have deep inside of our hearts, or at least, something Halloween-themed that doesn't involve bunny ears or a ghost sheet. This is where we take cues from the heroes and anti-heroes in some of our favorite horror movies, because if Hollywood has anything down to an art, its creating fashion-forward slasher victims.
If you're feeling at a loss for where to mine your horror-chic looks, have no fear!
We are here to tenderly take your hand and guide you through the canon of finely-threaded haunting victims, and how you can best achieve their style!
Carrie's Prom Dress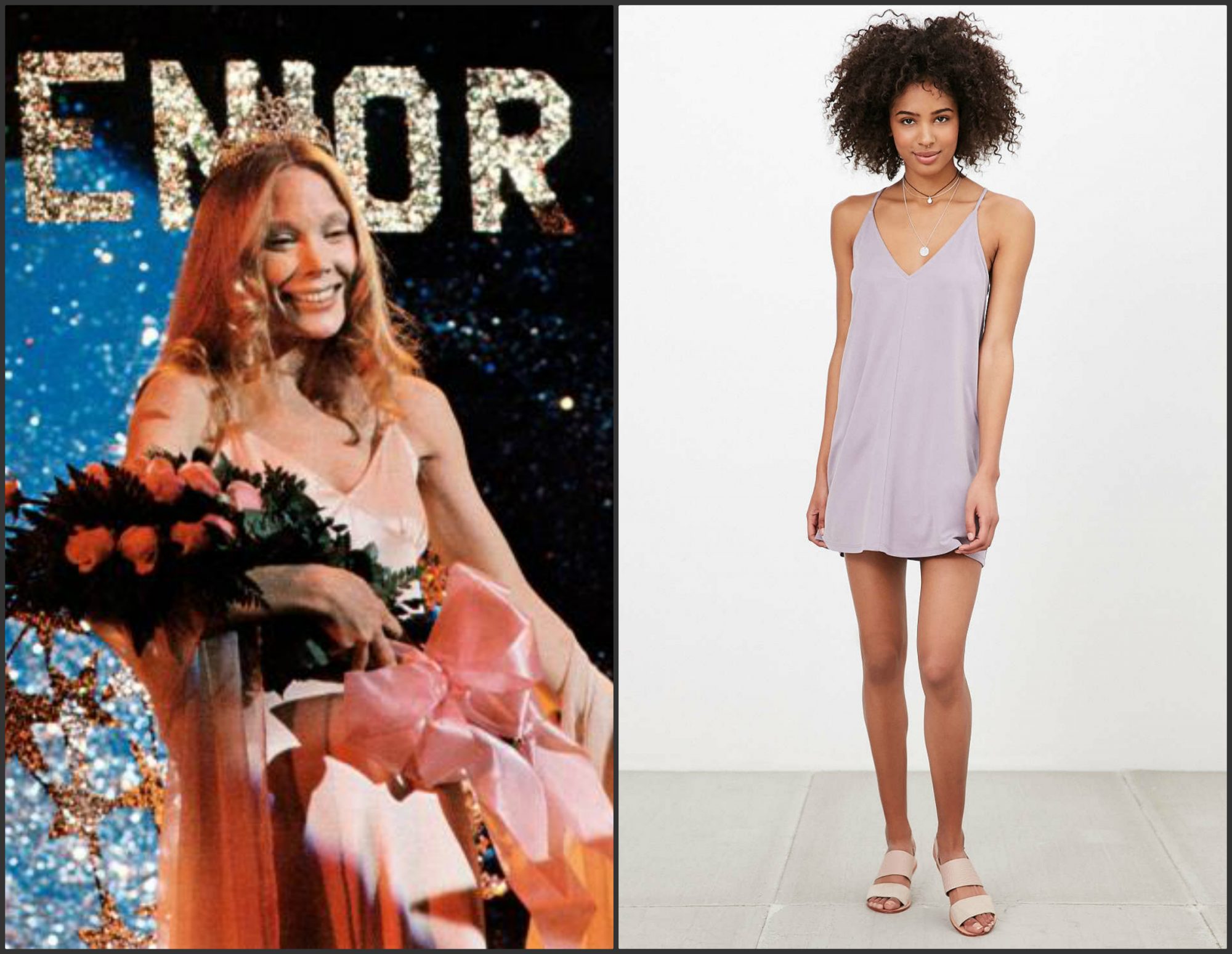 When her prom dress wasn't drenched in blood, the original 1976 Carrie aka Sissy Spacek looked fabulous in her light pink slip dress. While you may not want to claim the abusive parents and satanic menstruation, you can channel the Carrie look by purchasing this mini slip dress from Urban Oufitters for $54.
Trash from Return of the Living Dead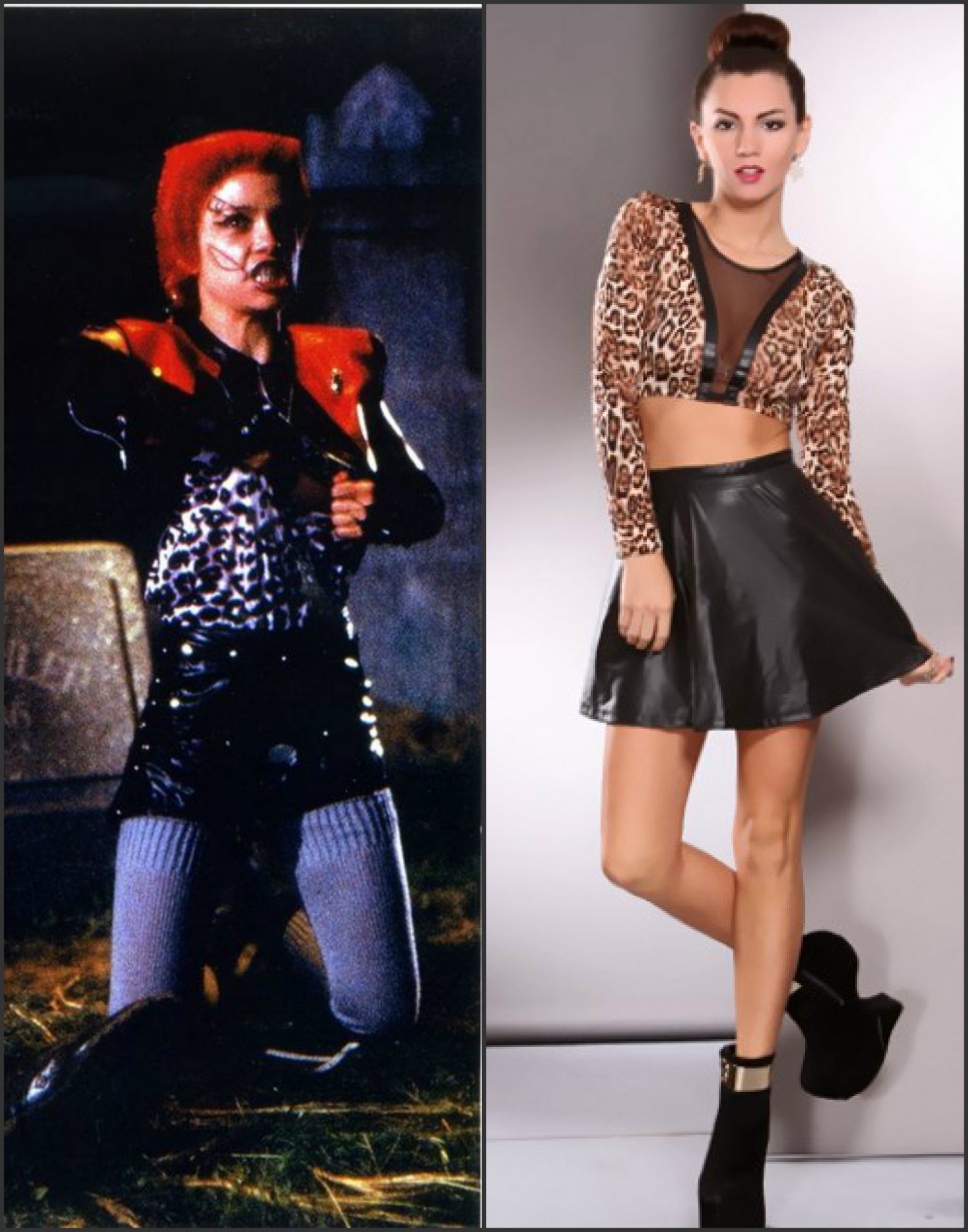 There are few movies that depict a group of teen punks encountering the bloodthirsty undead as ideally and stylishly as The Return of the Living Dead, and Linnea Quigley's character Trash took the bloody cake when it came to fashion we'd want to cop. If you want to channel the free-spirited undead battling spirit of Trash, you can purchase a mesh leopard print croptop from Ami Club Wear for $25, and even grab a leather mini skirt from the same site for $33.
Helen from I Still Know What You Did Last Summer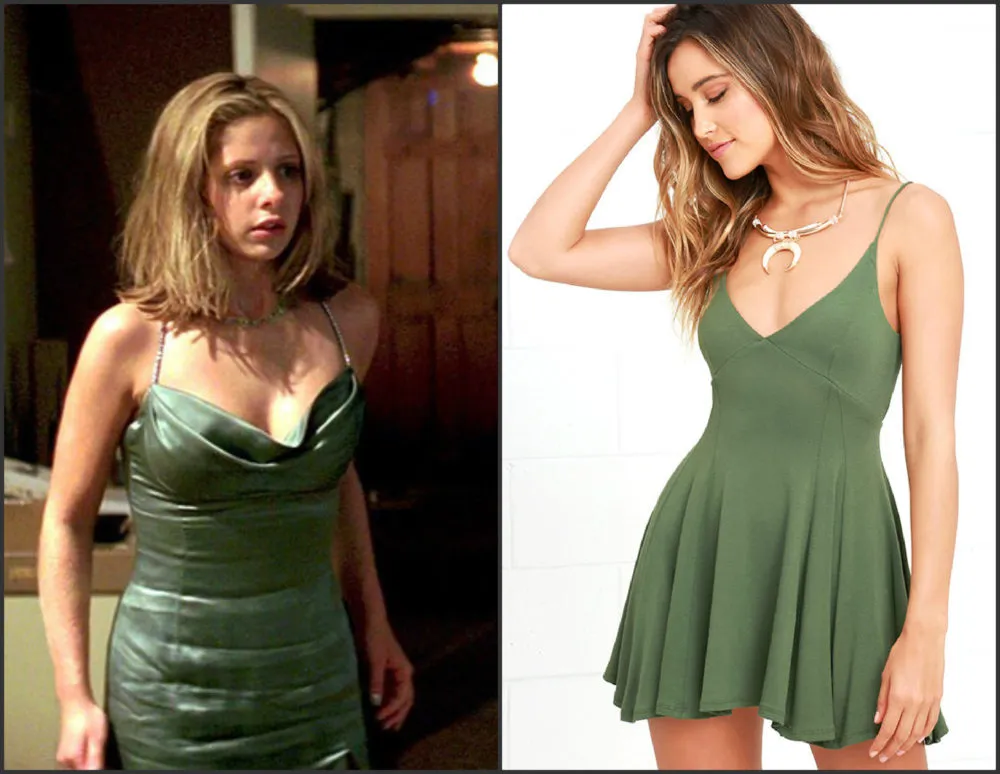 When Sarah Michelle Gellar starred as the tragically murdered Helen in I Still Know What You Did Last Summer the '90s were coming to an end, and spaghetti straps were king. While none of us want to claim her fate, the classic olive green strappy '90s look is a look we can still get on board. Luckily, you can buy a Helen-inspired dress from Lulu for just $13.
Laurie Strode from Halloween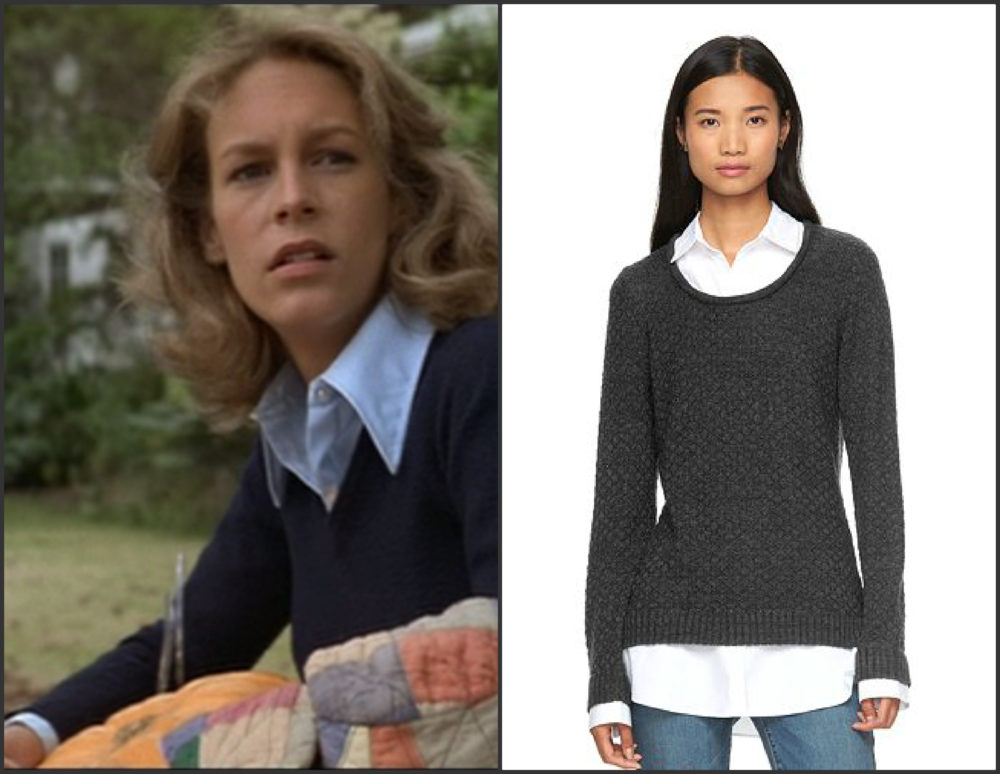 The original 1978 release of Halloween gifted the world with an immediate cult-classic and a booming slasher franchise, but most importantly, it gifted us with a young Jamie Lee Curtis navigating horrors while dressed like a preppy boarding school R.A. If you want to channel a horror movie look that can also be worn to a job interview, you can snatch up a Jamie Strode-inspired mock layer sweater from Kohls for $30.
Jay from It Follows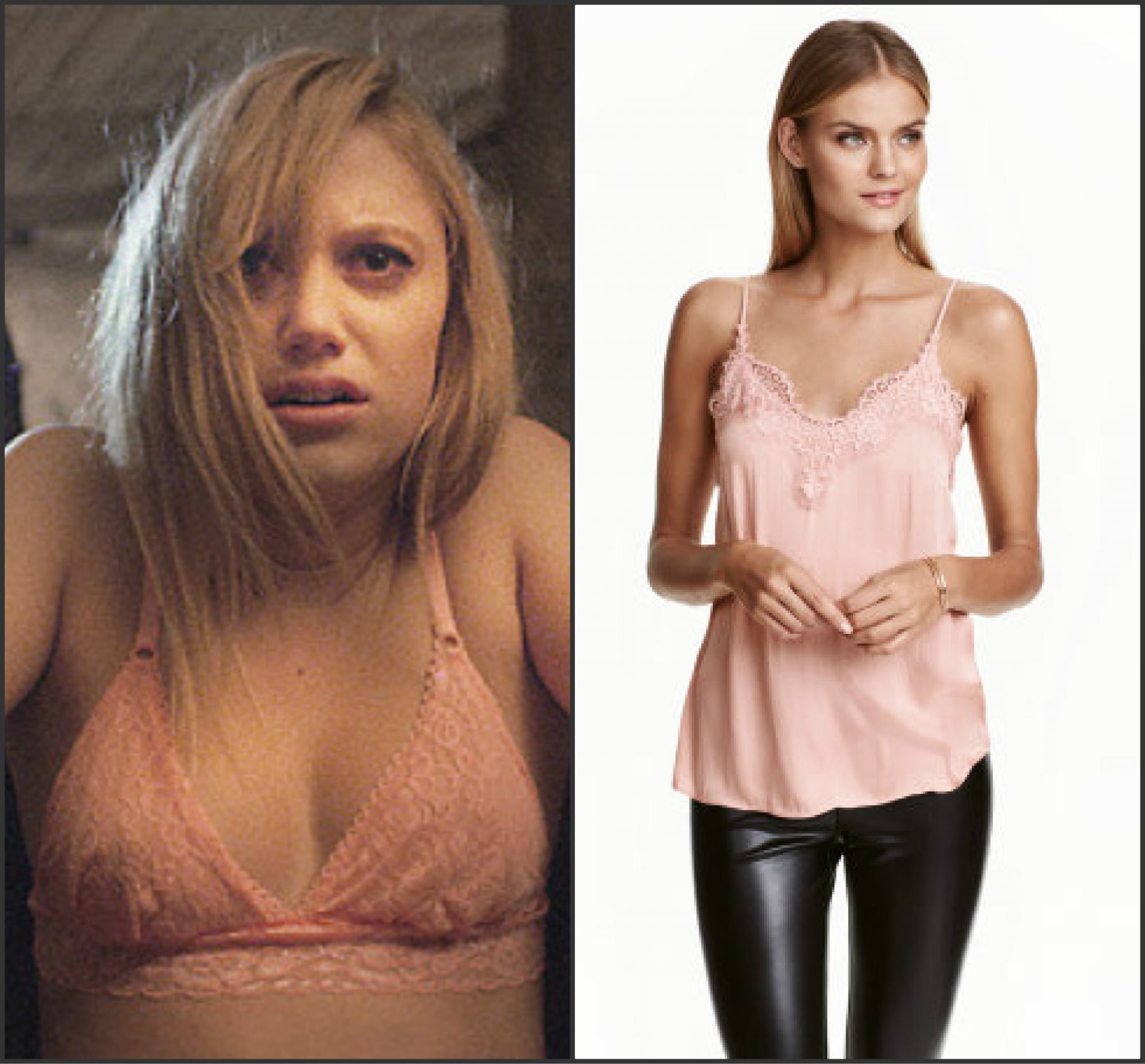 Few films have made one-night stands as terrifying as the sexually transmitted haunting featured in It Follows, however, despite her fall into terror, the character Jay manages to bring back the lace camisole style throughout the film. For just $25, you can wear a similar pink camisole from H&M while transmitting ghosts to your newest sexual partner.
Now you can go forth into the world armed with five new fear-inspiring outfit options, all of which hearken to different decades, different styles, and ultimately, different fears.