This is how to copy Emma Roberts' Loving sweatshirt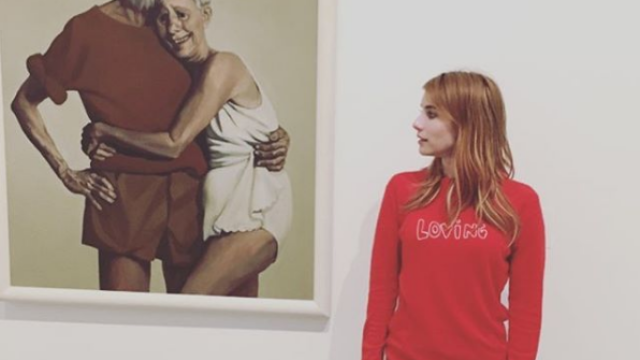 The trend of vintage-inspired graphic jackets, t-shirts, and sweatshirts has only continued to grow and evolve. So when we saw an Instagram post featuring Emma Roberts in a Loving sweatshirt, it only confirmed how big the graphic word sweatshirt trend has become.
The Scream Queens star, Emma, showed off her new Cayenne Spice hair color in a photo on Tuesday while posing next to a painting, but her red sweatshirt with the simple graphic of the word "Loving" is what stood out to us the most.
After doing some digging, we found out her sweatshirt is a Bella Freud pullover available for $420.
Since most of us don't have hundreds of dollars for a cute sweatshirt, we've picked out a few similar but equally stylish alternatives.
Love Me Not Cardigan from Lazy Oaf, $93.91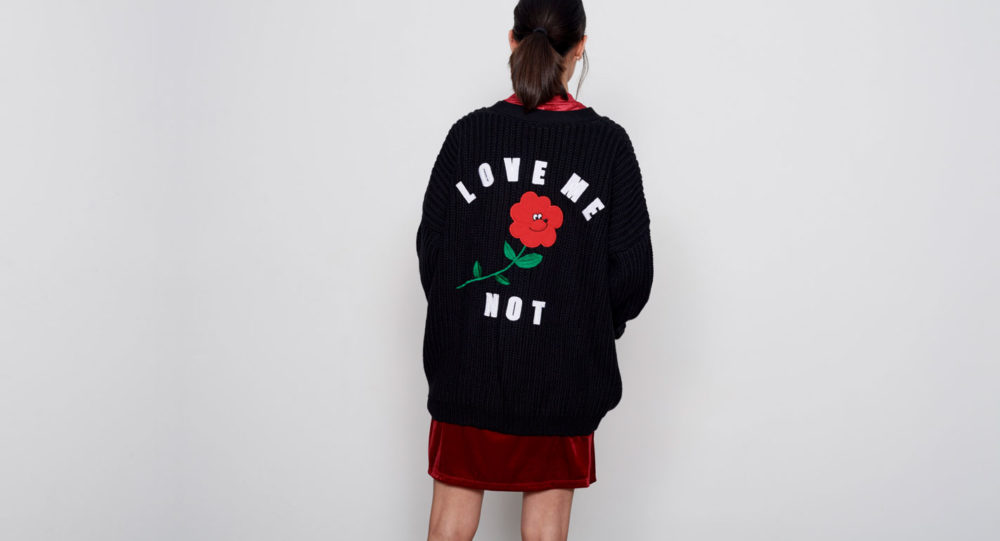 How can you resist that adorable smiling flower?
Love Me Forever Sweater from Forever 21, $20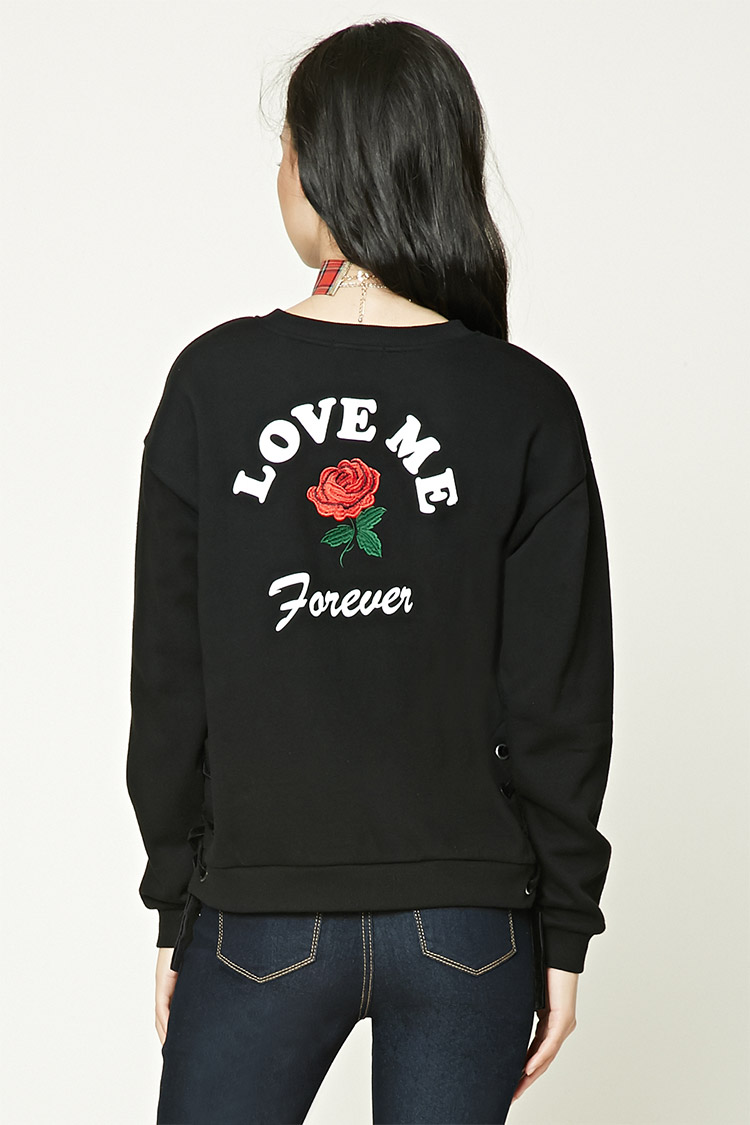 The flower may not be smiling, but this one is a more snug fit.
Friday I'm In Love Top from Daydream Nation, $78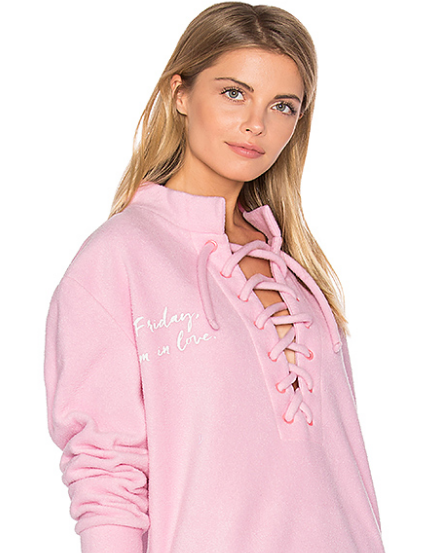 This one has all the ingredients, comfort, the graphic text, and the cotton candy color.
Mixed Emotions Fleece from Daydream Nation, $78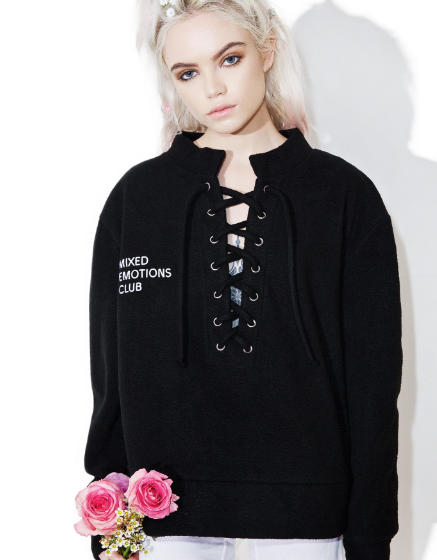 This is the perfect sweater if you're feeling the graphic text vibe, but aren't ready to commit to love.
Sleepy Central Perk Lovable Tee from Daydream Nation, $64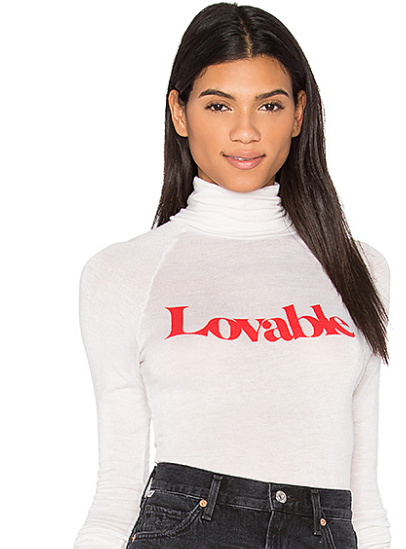 A turtleneck bearing a similar font to the game Clue?! Yes, please.
Break The Ice Pullover from Modcloth, $54.99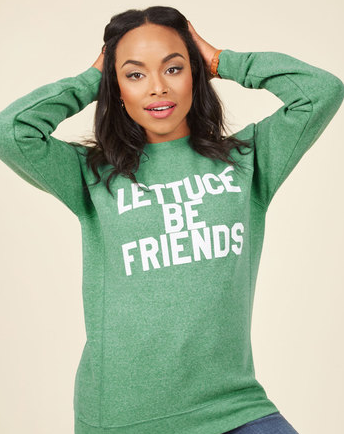 This one is ideal if you're feeling friendly and love wordplay.
These options just go to show, you don't need $420 to express yourself.