This iconic astrological-themed jacket made by legendary designer Elsa Schiaparelli in 1938 just got a reboot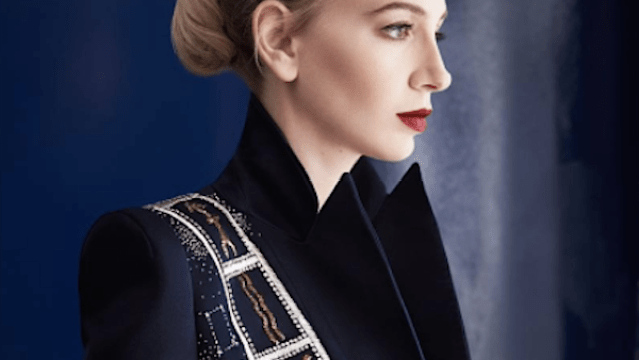 In what marks the rebirth of a constellation of cloth, the iconic Elsa Schiaparelli astrology-themed jacket is being re-issued so now people (with the money) can once again dress themselves in a fitted, midnight blue, crystal-studded solar system. The jacket was originally created by the legendary designer Schiaparelli in fall 1938 as part of her Astrological collection.
But now, the creative director Bertrand Guyon who currently runs the Place Vendôme couture house, has created an updated version of the space jacket.
The re-issue stays true to the original Zodiac Jacket by replicating the same design of the Sun, Moon, stars, 12 zodiac glyphs, and Ursa Major align, but on a slightly different cut jacket.
https://www.instagram.com/p/BN_rzVMgt0f
As you can see, the crystal milky way design remains as stunning in 2016 as it was in the 1930s.
Elsa was heavily influenced by her astronomer uncle Giovanni Schiaparelli after he discovered the canals on Mars and compared her beauty marks to constellations.
https://www.instagram.com/p/BN9trBDgxw6
The jacket will be available to lucky collectors for roughly 15,ooo euros, a little less than $16,000 US dollars.
This is perhaps the most regal piece of clothing we've seen in awhile.
https://www.instagram.com/p/BOCfgDwguKE
As you can see, the original Zodiac Jacket looks as futuristic today as it did nearly 100 years ago.
We want to climb inside this design and float around until our bones feel weightless.
This is the type of design that would appear in a dream.
https://www.instagram.com/p/0jrVcSAVRL
This is an ideal example of fashion providing a form of visual escapism.