This hot pink "Mean Girls"-inspired highlighter is so fetch, even Regina George would approve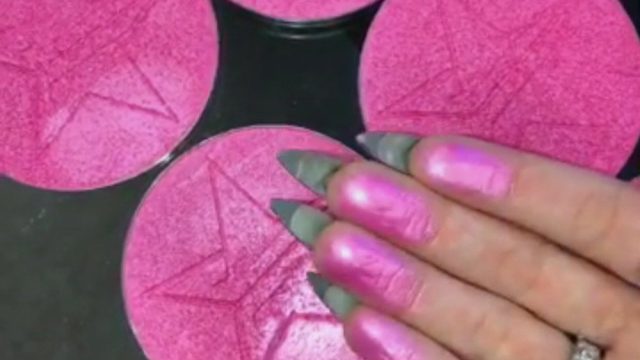 One of the best movies that captures life in high school and the awkward phases of those years is, hands down, Mean Girls. The movie has become a major cult classic and that's why we're over the moon that cosmetic guru Jeffree Star has created a Mean Girls – inspired hot pink highlighter. This is not a drill, there is a Regina George highlighter in this universe and this is so what we need right now! Known for his amazing velour liquid-to-matte lipsticks, which has really put Star's brand front and center for every makeup lover, he has been building his beauty line to include eye shadows and incredible Skin Frost highlighters.
The YouTuber's latest shade has everyone talking because it's so fetch! We can't even deal right now.
false
The hot pink highlighter, perfectly called "Regina George," is named after the queen of mean herself. And it's, of course, inspired by the cult-classic teen drama that made everyone want to wear pink on Wednesdays. The Mean Girls – inspired highlighter is the ultimate name for this color-popping shimmer.
According to Star's Instagram announcement, this color is the "first of its kind," and only Star could pull it off. 
The Jeffree Star brand is known for starting new trends and we're so excited to put his latest highlighter all over our face.
You can get your hands on this GORGE product in late November, according to the beauty guru. After he showed off the hot pink highlighter on social media, he added that the item would go on sale on Black Friday—November 25th—at 10 a.m. PST. false
Star announced on Twitter this Skin Frost shade is limited edition for the holiday! If this is like any of his other product releases, and we predict it will be, you will want to snag this up before it's gone forever.
Mark your calendars, ladies and gents!