This homeless 14-year-old's 'America's Got Talent' performance is going to make you cry, so just accept that now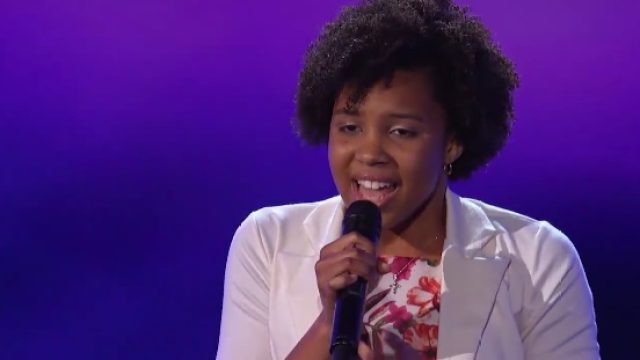 If you're in desperate need of a mood booster, this glorious performance of "Rise Up" by 14-year-old America's Got Talent competitor Jayna Brown will instantly lift you out of a funk. On Wednesday, the teen took the talent show's judges and audience by storm with her flawless, emotional rendition of Andra Day's 2015 single, and much to the delight of our senses, her performance was everything.
"I felt like I could really convey it more since I had a personal connection with it," Brown said of her decision to go with Day's song. "[My mom and I] don't have our own home and we've been staying with family and friends. Now we're staying with my grandmother and things are looking up for us. I'm actually really happy."
https://www.facebook.com/plugins/video.php?href=https%3A%2F%2Fwww.facebook.com%2Fnbcagt%2Fvideos%2F10154085467154760%2F&show_text=0&width=560
By the end of her performance, Brown was visibly shaken but we suppose that's what happens when you absolutely slay a performance beyond your own imagination on national TV. The teen received a much-deserved standing ovation and afterwards, Louis Tomlinson nailed it with his description of Brown's performance.
"It's not just one thing with you. It's not just the voice, it's not just the performance," the One Direction singer said. "You have everything and it's so infectious watching your performance."
Tomlinson backed up his glowing critique by rewarding Brown with the coveted Golden Buzzer, which means she goes straight through to the live performance finals round. After receiving the good news, Brown ran off the stage where she embraced her mom and Tomlinson. We can't even lie: this is where we totally lost it.
Kudos to Jayna! We can't wait to see her kill it in the finals.