This high school senior perfectly recreated Beyoncé's "Lemonade" album for his graduation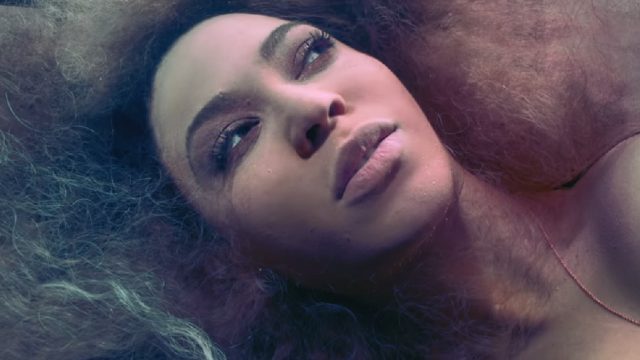 It's always nice to pay tribute or see tributes to your favorite album, which is probably why we're so obsessed with this graduating teen's cap that was dedicated to Beyoncé's Lemonade. We have a feeling that Queen Bey would be pretty proud with the end result, too.
Maurice Dane Scott decorated his cap with a fun, Bey-inspired twist. While it was a tribute to the legendary album, he also personalized the cap.
For those unfamiliar, the cover of Lemonade features Beyoncé in profile, looking regal in a fur coat. Scott mimicked her pose and her fur in his photo.
But instead of "Lemonade" being written in all caps, Scott made his cap say "Graduate."
https://twitter.com/udfredirect/status/877649614316371968
The photo was used on the top of his cap — and he was so proud, that he decided to share the end result with the world. And the world was impressed. Scott's photos quickly racked up over 5,000 likes.
In an interview with Teen Vogue, Scott talked a little more about the creative process in decorating his mortarboard.
"I love Lemonade for the poetry, its cohesiveness and the diversity of genres," he said.
It turns out that his whole senior year was loosely inspired by Bey. His senior project was even named in honor of Ivy Park, Beyoncé's workout fashion line.
https://twitter.com/udfredirect/status/860239092096925696
And that's not all.
https://twitter.com/udfredirect/status/730548024691281920
We're so impressed with Scott's abilities to use inspiration from the singer's lauded work in his academic life. He made Lemonade his own, and we're clapping.