This 'Hidden Figures' cosplay proves that sometimes a movie isn't ~just~ a movie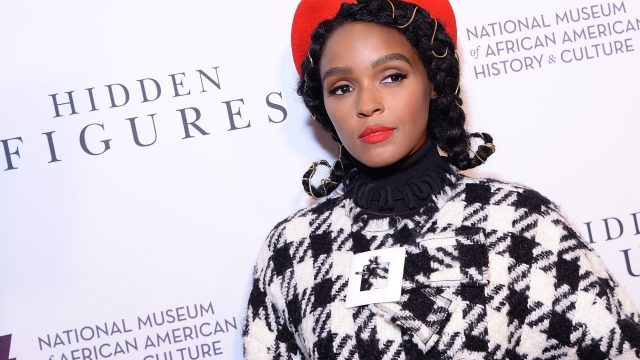 The 2016 movie, Hidden Figures has busted stereotypes with a film that encourages young women of color to pursue computer science. And this image of young girls dressing up as Hidden Figures characters shows girls have taken notice. The film, which stars Taraji P. Henson, Octavia Spencer, and Janelle Monáe tells the true story of African-American mathematicians who overcome racism in the early 1960s and played important roles in the NASA space program. The film is an inspirational story that recently reached the world of cosplay (the act of dressing up from a character of a movie, book, or video game) and it's the cutest thing on the internet right now.
Three girls standing in front of a Hidden Figures movie poster at a theater are dressed up and posed perfectly to mirror the image behind them. Styled in cute dresses and gorgeous hair, the three fans were re-posted by Taraji P. Henson a few days after receiving the Oscar's Best Picture nomination. Henson captioned the image "I do what I do #sothebabiescandream."
https://www.youtube.com/watch?v=RK8xHq6dfAo?feature=oembed
Additionally, Hidden Figures has Oscar nominations for Best Supporting Acrtress and Best Adapted Screenplay. Nice work, ladies.