This guy swapped shoes with his girlfriend so she wouldn't miss an important class — and the internet is in love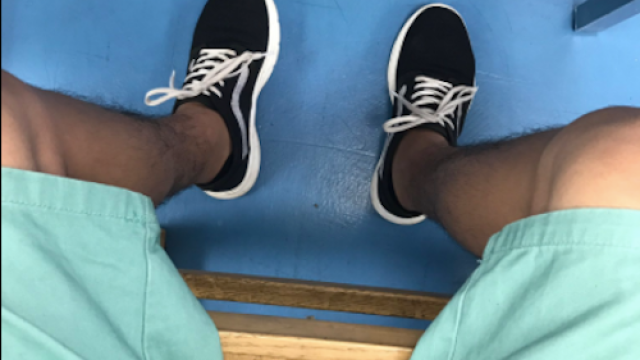 Imagine this: It's mid-terms week. You have an important chemistry lab. You're about to go inside when you look down and realize you're wearing open-toed shoes, which goes against the lab's strict dress code. Normally, you'd have to drive all the way home to swap out your footwear – unless you have a hero boyfriend willing to trade shoes with you.
That is the story of 20-year-old college students Vanessa and Mark. When Vanessa realized she was wearing the wrong footwear, Mark stepped up (pun intended) to save Vanessa's day (and chemistry grade).
"When I realized that I wasn't wearing the proper attire (my professor is really strict on dress code), instead of driving all the way back home to get shoes, Mark insisted that I take his," she told BuzzFeed News.
His tweet documenting the swap went viral, with more than 35,000 likes.
Way to go, Mark! You're definitely an example of #BoyfriendGoals.