This guy surprised his girlfriend with a baby pug and now the internet is collectively melting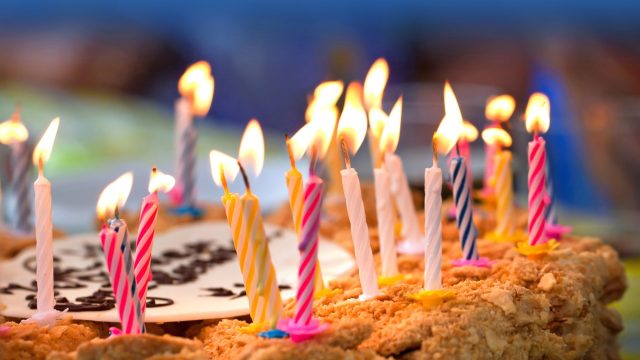 When 21-year-old Claire Halleran said she has the "world's best boyfriend," the internet collectively nodded its head. And by nodded its head, I mean shed tears of joy, adoration, and jealousy. Because this girl's boyfriend surprised her with a baby pug for her birthday, so how could everyone NOT be jealous? Halleran thought she had just received a cute card from her boyfriend of 7 years, Daniel Smith. But when she opened it and read that he'd bought her a puppy, she "cried for a good five minutes," Halleran said.
Claire is #obsessed with pugs and has been wanting one forever, so when Daniel asked Claire's parents if he could get her a pug for her birthday, the answer was yes! Claire can't take Dwight home for a few more weeks, but at least she has visits and pictures to make her feel warm and fuzzy in the meantime. As for us? We have all the feels ever. Thanks to his thoughtfulness, we get to enjoy an adorable little pup who just met his person.
Can you blame her? Look at how cute he is! Unfortunately, a picture had to suffice since the puppy, which has since been named Dwight, was too young to leave his litter. But lucky for Claire, she got to meet Dwight yesterday, and the Internet continued to obsess over the uber-cute story.
When it comes to the Internet, this is about as heartwarming as it gets. Apparently the Twittersphere agrees, as girls lose their minds over this happy tear-inducing story: false
false
Keep it up, Claire and Daniel. The internet can never have enough cute couples for #relationshipgoals. This was not only a cute gift, but it is a precious gesture that will symbolize their love for years to come. As for Rachel's question (and the question of many young women on Twitter), wondering where can you get yourself a Daniel? We hear he lives in Scotland. But unfortunately, the handsome lad is taken.