This golden retriever had the best Christmas photoshoot we've ever seen and we're crying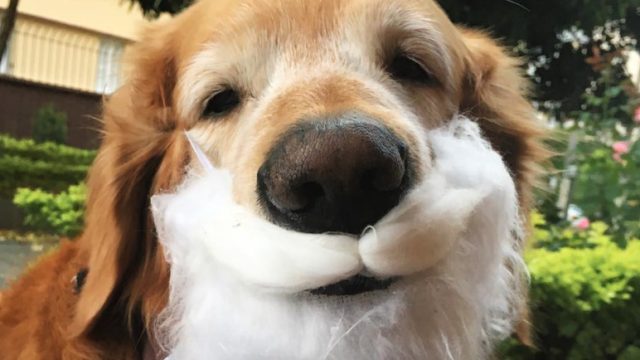 If we can make one request of the world in 2017, it's more animals dressed up in adorable costumes. Life gets stressful, and sometimes we just want to curl up with our phones and scroll through animal after animal dressed up in silly outfits to make ourselves smile. And probably nothing is a more effective smile-creator than a golden retriever! Golden retrievers are beloved for their friendly personalities and massive good vibes, after all. So when we came across this golden pup and his Christmas photoshoot, we were *in love* in a thousand different ways.
While all animals dressed up for Christmas are cute, goldens dressed up like Santa are almost too much for us to take. But, like, we're willing to try!
Meet Troy, a seriously gorgeous golden retriever from Brazil.
He's always precious, but he's especially precious when he has his Christmas photoshoot!
Just look at this sweet little buddy!
He looks even happier in his Santa costume.
We. Are. Crying! Troy is giving us all the warm and fuzzies.
It only gets cuter!
What a happy little Santa sweetie!
He also had the most hipster photoshoot with Christmas lights.
Aaaaaaaawwww.
We heart you, Troy!
Somebody please send us a golden for Christmas! JK… maybe.