This girl lost "Teen Jeopardy" using a meme, but has won a place in our internet loving hearts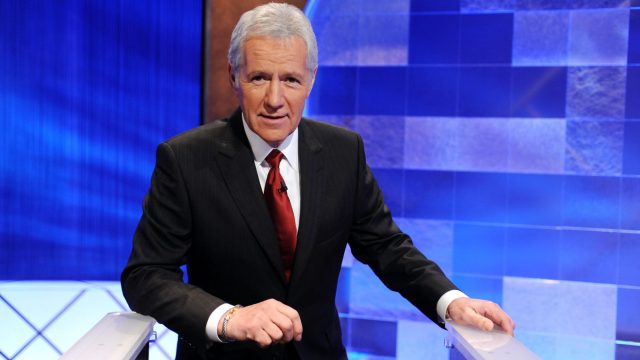 If you don't know the answer to the final question on Jeopardy!, you have two options. You could feel like a total loser, or you could go out with a total bang. For high school sophomore Sabrina Duong, she chose the latter option. Hailing from La Jolla, California, Sabrina won Teen Jeopardy by answering with a meme and she won the internet's hearts.
The category was Natural Wonders and the clue was, "Roughly half the size of Texas, it's the largest structure made by living creatures and can even be seen from space." Already out of the game and unable to come back in first place, even if she had gotten the question right, Sabrina had nothing left to lose. She went for it. Her answer was "What are THOSE?"; although host Alex Trebek didn't seem to get the joke, we sure did.
For the record, the answer was "What is the Great Barrier Reef?" But let's be real: we prefer Sabrina's answer. The "What are THOSE?" meme is pretty much internet gold, and we couldn't stop LOL-ing when we watched her answer with pride. In fact, her response was so funny that we watched it more than once. Complete with a huge grin into the camera and even a wave to top it off, we bow down to Sabrina for being shameless in the most adorable way ever.
Jeopardy! questions are notoriously tough, so we salute all the bright teenagers who compete on the Tournament of Teens and simultaneously make us feel dumb. And for you, Sabrina, you get an extra pat on the back. Smart with a sense of humor? She can come join our girl squad any day. The ball is in your court, Sabrina.