This Gilmore Girls star just got engaged, and congrats!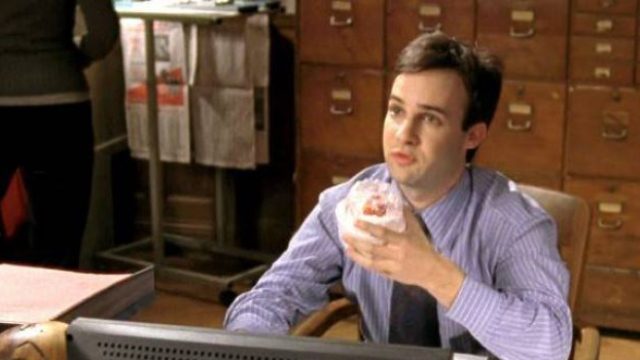 Doyle's marriage to Paris Geller may have failed in A Year in the Life, but luckily Danny Strong's love life is much brighter in real life — the Gilmore Girls star just got engaged to his girlfriend Caitlin Mehner, and we couldn't be happier for the couple. Strong shared the news on Instagram yesterday, and the romantic caption is too sweet:
"3 and a half years ago I saw the cutest girl I'd ever seen and got up the nerve to talk to her. She gave me her phone number but it was missing a digit," Strong wrote. "I was convinced she had to have made a mistake (delusional?) so I tracked her down and asked her out. Then last night I got up the nerve to ask her to marry me and she said yes! The moral of the story is never be deterred by a missing digit. Love you @mehns."
If that's not a "meet-cute" story, we don't know what is. US Weekly reports that Strong proposed to Mehner while the couple was vacationing in Hawaii — and they both look over the moon about starting this exciting new chapter in their lives.
Congratulations to the happy couple!
Their story is a reminder to all of us that a missing digit can't stop a romance that's meant to be.