This "Game of Thrones" and "It's Always Sunny" mashup is the best thing we've seen all week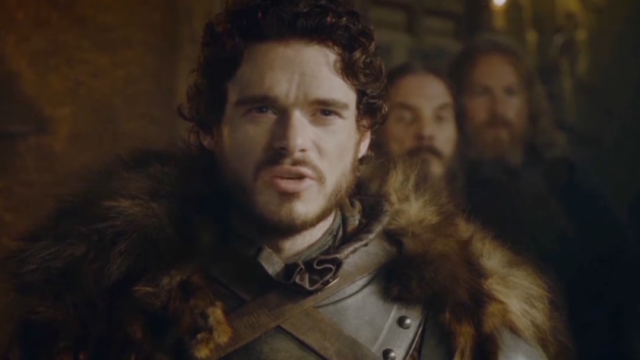 When a mashup is this good, it deserves some respect. While we're waiting patiently for new seasons, a fan of both created "It's Always Sunny in Westeros," a clever mashup between Games of Thrones and Always Sunny. It might be tough to imagine, being that one of these shows is a dragon-filled drama and the other is a booze-filled comedy, but alas — the creator, known as Pa Jama, pulls off something that makes even the grim storylines of Game of Thrones oddly amusing.
There's currently 14 episodes of "It's Always Sunny in Westeros" available on YouTube, all around under a minute long.
Hopefully the new seasons of both shows — Game of Thrones is set to start back up next summer, and Always Sunny is advertising their season debut on January 4th — will help the digital miniseries with additional episodes. Because we seriously can't get enough.
https://www.youtube.com/watch?v=aCVUsvLOUCk?feature=oembed
We're pretty sure everyone from House Stark would give this two thumbs up. And we're pretty sure it'd probably go over the heads of our favorite fictional Always Sunny bartenders.
(We can see them watching Game of Thrones, but turning it off after an episode or two that happen to be dragon-free.)
While it just takes a little more than eight minutes to get through all of them, they're absolutely perfect for a quick laugh. Well done with the creativity, Pa Jama!