This doughnut cake is the perfect dessert for Galentine's Day
Happy Galentine's day! While traditional G-day celebrations usually include scarfing down waffles like Leslie Knope with your best girlfriends, you can basically celebrate the day with any delicious confection. In the words of the founder of Galentine's Day, Ms. Knope herself,
"Ladies celebrating ladies. It's like Lilith Fair, minus the angst. Plus frittatas.
Frittatas sound great, but this year you and your girls deserve something a little more decadent. (Let's face it: 2017 has already been rough and it's only February. Eek!) Maybe something like a doughnut cake, because you really can't get enough sugary goodness in 2017.
This super sweet concoction, posted on The Food Network's Instagram, was inspired by the Kids Baking Championship (who else would think of a doughnut cake?), and it looks like the ultimate Galentine's Day cake. It also seems super easy to make, according to The Food Network,
 All you need is fresh whipped cream, strawberries and a batch of your favorite cake doughnuts! 🍩🍓🍩🍓 
Hey, if a kid can do it, so can you! Basically all you have to do is layer whipped cream, doughnuts, and strawberries like so:
Step 1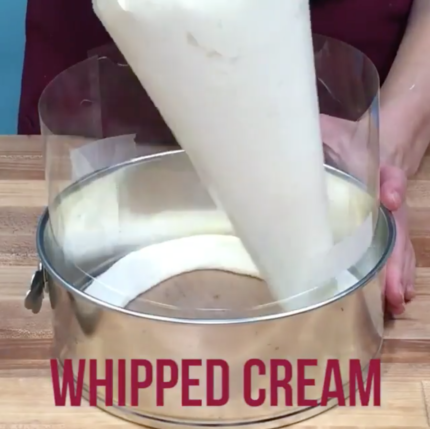 BOOM!
Step 2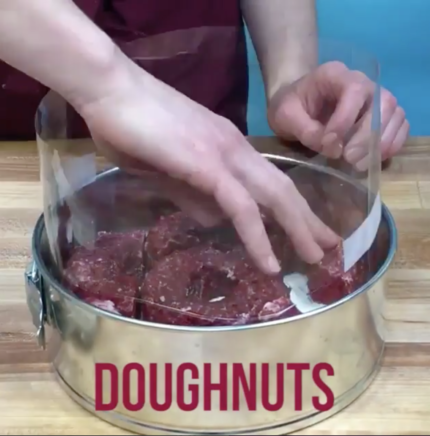 BANG!
Step 3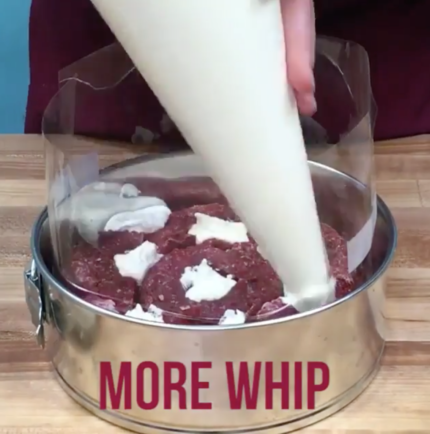 KAPOWEE!
(Fill in the Doughnut holes and then add another layer of whipped cream)
Step 4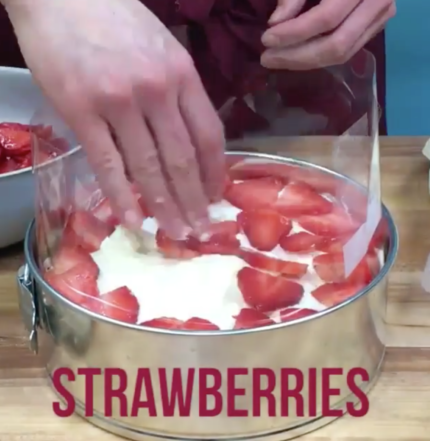 YUUUUUUUM.
Repeat steps 2-4 one more time each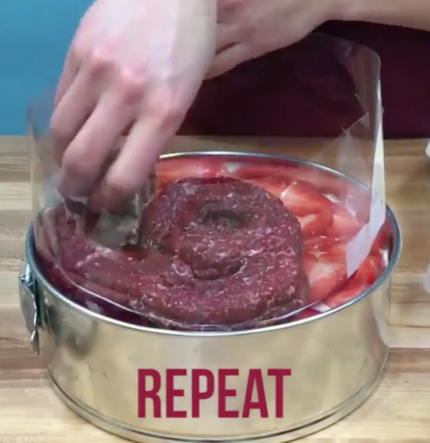 OMG, YAY!
Then add one more layer of doughnuts and whipped cream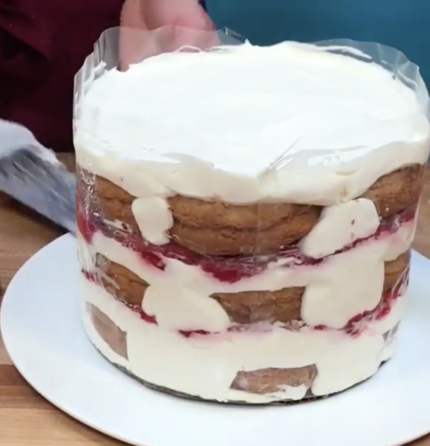 *Drools*
Top it off with rainbow sprinkles, strawberries, and mini doughnuts if you're feeling fancy
Voila!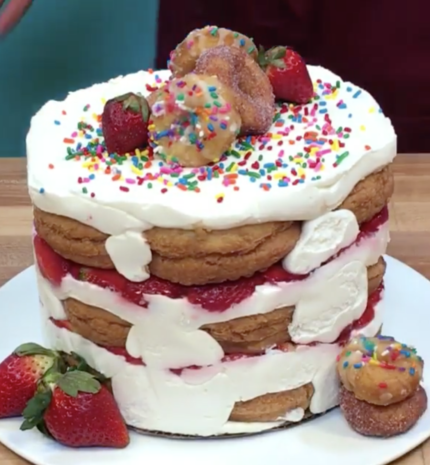 You can buy a springform pan here for as cheap as eight dollars! Is there any better way to celebrate this blessed day than this decadent doughnut cake? We really don't think so.
It truly is the best day of the year. Enjoy this celebration of female friendship and the sugar-hangover that will ensue tomorrow! (That's okay, we all know V-day is only a lamer version of G-day.)