This crew of amazing women is going to Antarctica and it's #SquadGoals of a lifetime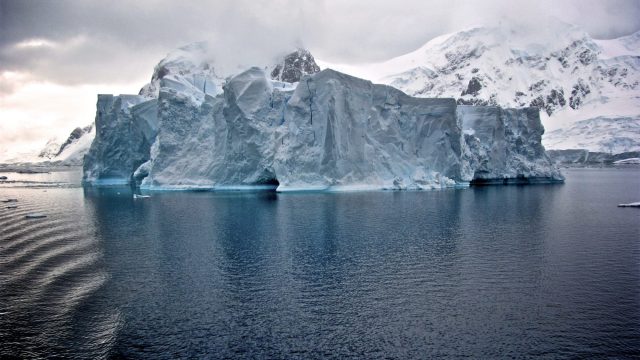 Women are making history, and it's incredible! A crew of women are sailing to Antarctica this month, and they're the largest group of women to ever do it.
The Homeward Bound Initiative has recruited 76 female scientists to observe the impact of climate change in Antarctica during a 20-day expedition.
Homeward Bound, launched earlier this year, is now a global movement to increase the influence that female scientists have on the field which, like many industries, is traditionally male-dominated.
"The message of Homeward Bound is to bring together this intelligent, capable group of women who are not seen, not recognized, and in large part somewhat sidelined, Fabian Dattner, leadership activist and Homeward co-founder, told Reuters.
A group of intelligent women destined to change the world? Ultimate squad goals.
"We're missing half the voice at the leadership table," Dr. Thomas told BBC. "Homeward Bound came out of discussions around…the lack of representation of women in science."
She and her co-founder, Dr. Jessica Melbourne-Thomas, were inspired to launch Homeward after they heard a group of scientists joking that only men could hold leadership roles in the field of Antarctic science.
We'll just go ahead and say that Dattner and Thomas initiated the best clapback EVER.
As if this group of women wasn't inspiring enough, Dattner revealed that they've all experienced some sort of discrimination, misogyny, or sexual harassment throughout their careers.
We have so much admiration for the fact that they've bounced back and used that as motivation for this awesome project.
A documentary inspired by this mission, called Beautiful Minds – Agents of Change, is also in progress.
https://www.youtube.com/watch?v=SGCXGJ6dV3w?feature=oembed
The historic expedition starts December 2nd, leaving from Argentina, and continues until December 21st.
It will include lectures, leadership workshops, and networking opportunities for the scientists to participate in.
The next trip leaves in 2018, and anyone interested can apply starting January 17th, 2017.