This couple got married in a Planet Fitness, but we promise it's beautiful
It's officially fall, and wedding season is upon us. If you're a bride-to-be and looking for a good venue, you might not want to rule out getting married at Planet Fitness. Sure, we know the awesome gym chain best for its member-friendly approach and protection from the lunks around us, but for one couple, it became so much more.
Joe and Stephanie actually met at the Western Hills Planet Fitness — and after deciding to make things official, used the gym as their go-to hangout after dates. So really, it was kind of like their home away from home. Joe admitted that when they first met, it was love at first sight.
"I first said 'I love you' at Planet Fitness," Joe said. "It was actually in the parking lot."
So, it just made sense for the pair to say "I Do" where they first said "Hello." Inside the gym itself.
https://www.youtube.com/watch?v=gxkarZ3kUhI?feature=oembed
Stephanie admitted that she checked out other venues, but couldn't imagine getting married anywhere other than Planet Fitness. She reached out to them on Facebook, and was shocked to receive a positive response. From there, she asked a staff member if she'd be interested in performing the ceremony. The club agreed to close down for the big event, which was set to happen this past Sunday.
And, know what happened after that? The wedding went perfectly.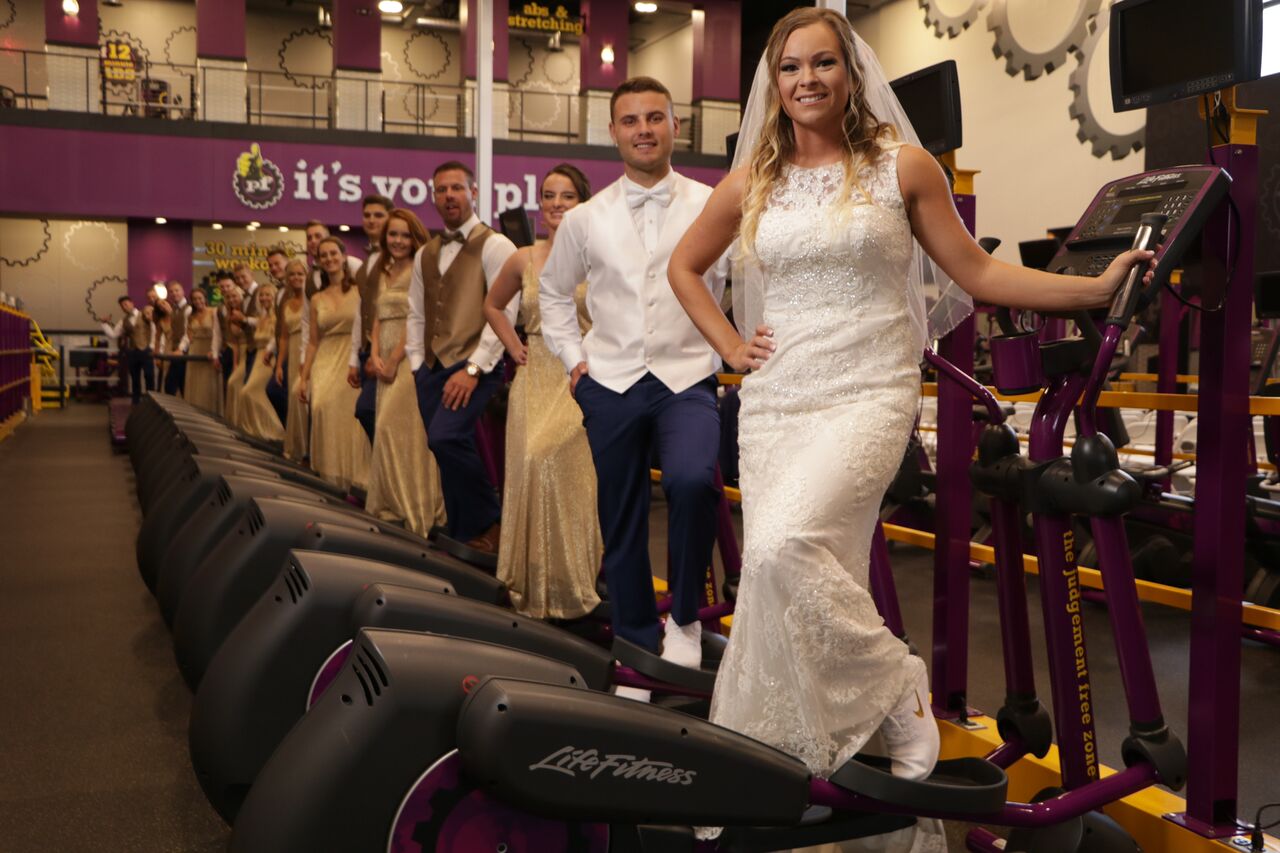 Even better, they got some incredible photos with their bridal party. Photos that, we guarantee, you've never seen anything like before.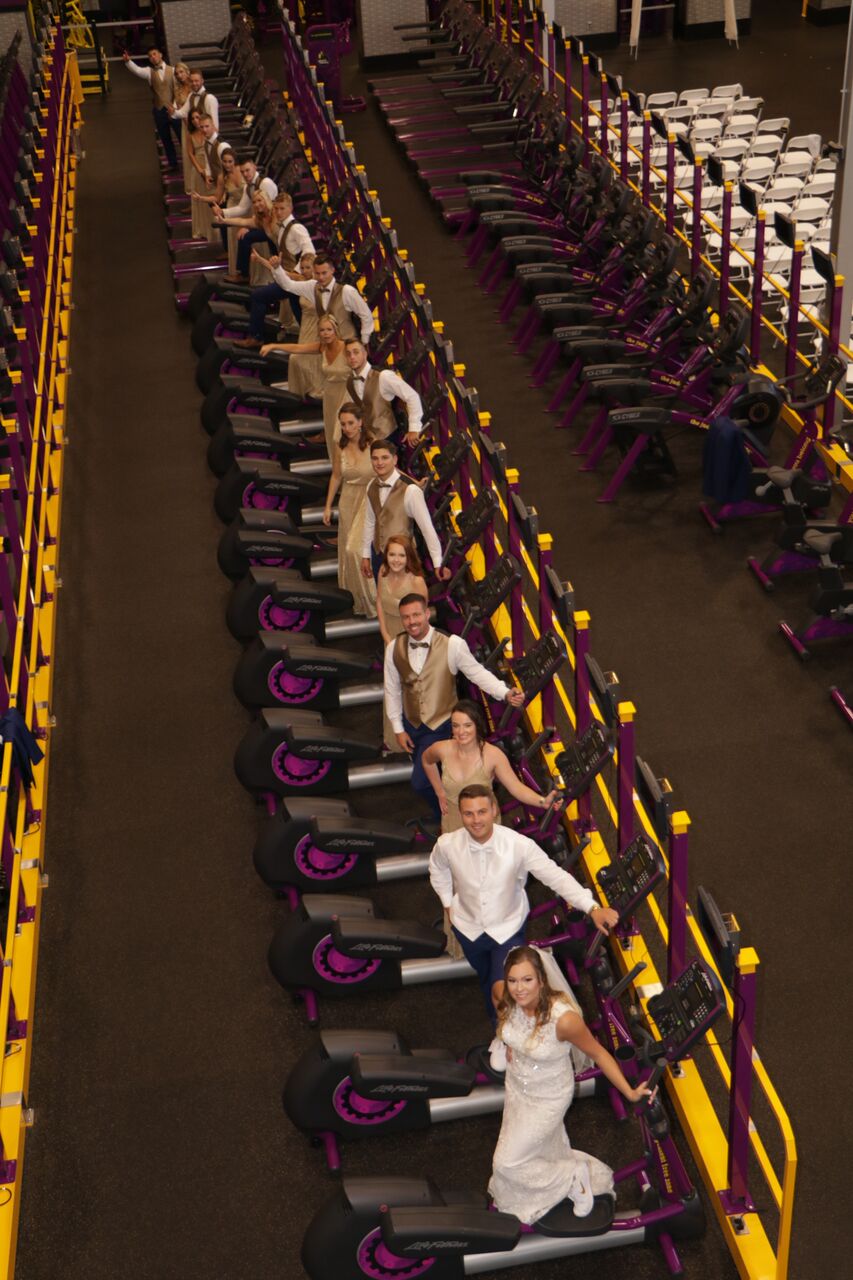 As for the ceremony, it looked like Planet Fitness tried hard to make their gym look a bit more romantic than usual.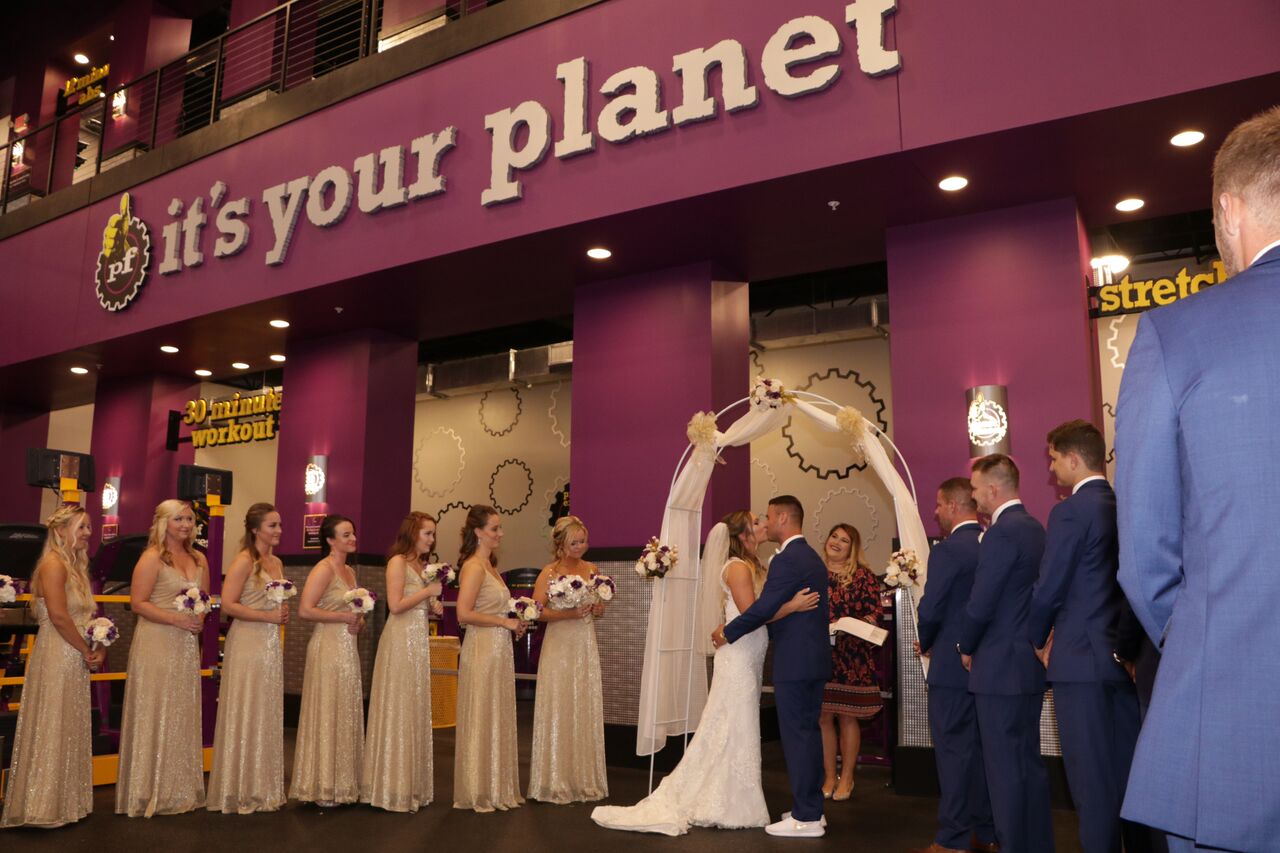 The couple is currently on their honeymoon, and we wish them the best. We know that they have an incredible story to tell for years and years to come.