This cleanse is perfect for people who hate the taste of healthy juice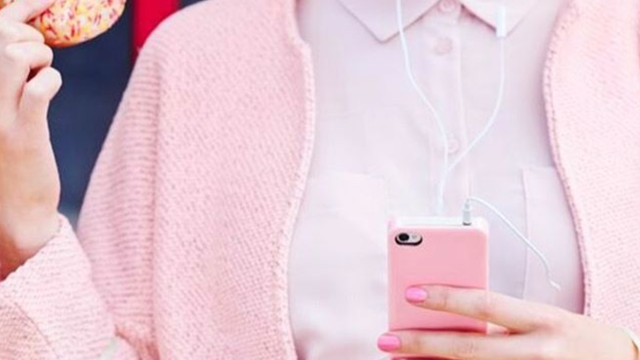 Admittedly, I'm a bit of a juice freak. I like everything from elaborate, organic green juices made fresh in my Cuisinart to the occasional mall food court smoothie chock-full of refined sugar. I don't discriminate. Although, of course I know the best juices for you are cold-pressed.
So I was particularly excited to try Raw Generation's juices when they sent me a box of their tasty-sounding juices gratis from their Skinny Cleanse. There are five different kinds of juices in the cleanse, ranging from the "Beauty & Brilliance" (orange/carrot/ginger/lemon) to the "Energy & Endurance" (spinach/kale/apple/collards/lemon).
If the idea of only having six juices a day with no solid food sounds totally unappealing to you, stay with me here. This particular type of cleanse can be supplemented with fruits, vegetables or small healthy snacks throughout your three-day cleanse.
Personally? I don't love cleanses. I've tried them, but they just aren't for me. But I do love pressed juices. So I scrapped the cleanse plan altogether and just incorporated the juices into my daily diet. I also like how the juices are sent to you frozen, so you can just pop 'em in the freezer instead of worrying that they'll go bad in your fridge if you don't get to them in time.
My biggest takeaway? These juices are tasty. They're sweet, tangy and just GOOD. I passed some around to my coworkers and they all had the same reaction. I'm partial to the "Slim & Strong" (apple/carrot/beet/lemon), mainly because it has all of my favorite flavors. Another big hit was the "Heal & Hydrate" (cucumber/pineapple/aloe vera). It tastes like a delicious spa retreat.
Basically, these juices are perfect if you avoid green juices because you're afraid they'll taste like the fern you have hanging in your office. A big gripe I have with some pressed juices is that they are bitter, or taste "thin," meaning they don't have a very robust flavor. But Raw Generation's juices almost have a dessert-y taste to them, because each flavor has fruit in it.
Bottom line? These are the perfect cold pressed juices for people who think they hate cold pressed juice.