This church accidentally printed Tupac lyrics on its carol programs, and oops?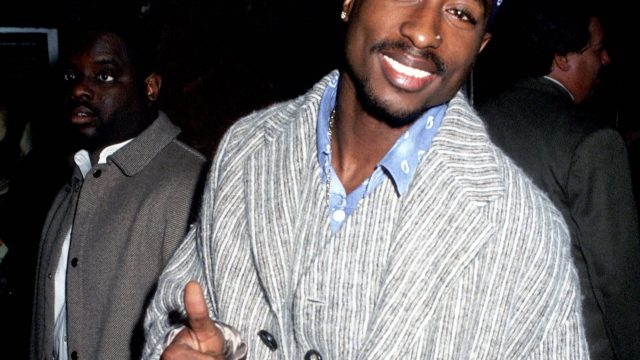 'Tis the season to sing Tupac. Fa-la-la-la-la-la-la-la-la. That's how the song goes, right? Some Sri Lankan church-goers might have thought so after they found Tupac lyrics in their Christmas carol program. And let's just say they weren't "clean" Tupac lyrics, either. Whoopsie.
According to CNN, on December 11th members of the Sri Lankan church congregation expected to find the lyrics to the Christian Hail Mary prayer. Instead they found the "profanity-laced" lyrics to Tupac Shakur's "Hail Mary" instead. Same name, different thing.
Twitter user Ravindu Thimantha G. posted the contents of the program below. Beware that reading the lyrics aloud might not be suitable for the workplace!
CNN spoke to Andrew Chosky, an attendee of the "Joy to the World" church service. He said he recognized the lyrics right away. He told CNN,
"A lot of people were in shock as whether it was a joke or someone would actually rap the song. A few of the older ladies in front of us could not stop looking at the printed booklet." Oops!
Shakur's lyrics hardly fit into the service that was advertised as being "a festival of music for peace and harmony."
The event took place in Sri Lanka's capital's, Colombo, and was organized by the Archdiocese of Colombo and the Joseph Vaz Trust. Father Da Silva from the Archdiocese told CNN that the event organizers immediately asked for the return of the pamphlets as soon as they noticed the mistake.
"The page was in the middle of the booklet," Father Da Silva said to CNN, "When people looked at this page, they saw it before the start of the show. Two people saw it and alerted us to it." He stated that a "young boy" had put the program together and had simply downloaded the wrong version of the prayer.
Father Da Silva concluded, "We are very sorry to say that this happened." This mistake, although not ideal for a Christmas celebration, certainly made this year's holiday extremely memorable for those program recipients. We're just hoping they all had a good sense of humor!