This chill, jazzy cover of TLC's "No Scrubs" is everything, and we cannot stop listening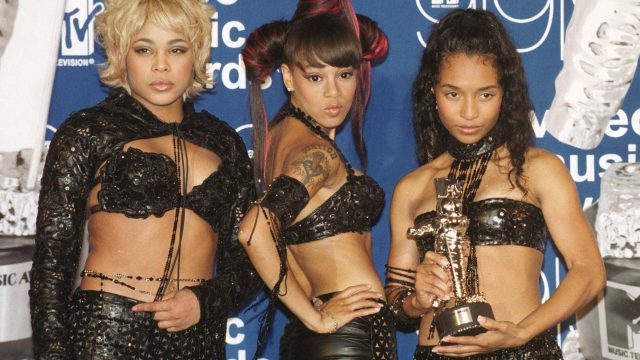 One of our favorite '90s jams just got the cover treatment, and we already have it on repeat. As Billboard reports, songwriter/producer/DJ Unlike Pluto released a laid-back, jazz-ish cover of TLC's "No Scrubs" on Valentine's Day, and it is absolutely everything. Even if you're a die-hard purist who doesn't like anyone jacking around with your favorite songs, it's hard to not to catch a ~vibe~ listening to this unique spin on the pop group's classic fuckboy anthem.
The track debuted in 1999 (Zoinks! Anyone else hear our old bones a-creakin'?), and because it's a timeless female empowering song, we're not surprised to see other artists continuing to show it the love it deserves.
With singer Joanna Jones vocals, Unlike Pluto described his version as "dark and creepy" on Twitter, and TBH, that brief description pretty much sums up typical scrub behavior. Anyway, fans who listened to the song shared in our excitement: false
The track is instantly captivating, thanks to Jones' elegant vocals, which effortlessly laced this track with all kinds of slayage. Then things get a little more aggressive and futuristic towards the end of the song, which will really put you in the mood to automatically left swipe on Tinder past anyone with so much as a *hint* of scrub tendencies.
Anyway, no word on how T-Boz and Chilli feel about this version, but how could they not be obsessed with it? Here's the full song in lyric video form for your non-stop listening pleasure:
https://www.youtube.com/watch?v=G2WEogDFByk?feature=oembed
LOVE IT. Next to Elijah Aaron's one-man looped version of "No Scrubs," this is our favorite version yet.