This children's clothing brand just came out with a Roald Dahl collection, and it's magic
Roald Dahl once said "Never do anything by halves if you want to get away with it. Be outrageous. Go the whole hog" — and we stand by that. Growing up, it was hard to meet someone who wasn't a fan of Roald Dahl's work. If you had to make anyone choose our favorite story, we really couldn't. Seriously, who could choose Charlie and the Chocolate Factory over the The BFG? Or Matilda over James and the Giant Peach? Well be still our hearts because now Boden Clothing is making us all choose (in a good way). We hope you have a child in your life that you're ready to spoil because the Mini Bolden childrenswear range has launched the limited-edition Roald Dahl collection!
The Mini Boden x Roald Dahl collection is the perfect fit. Roald Dahl was known to have an exuberant personality and Mini Boden is known to do intricate designs. If you're unfamiliar with Boden clothing you have to check out their story from humble beginnings to a full blown British powerhouse.
"It's 100 years since Roald Dahl's birth this year and Boden is celebrating its 25th anniversary, so the launch of the collection is a big [Mini] celebration for 60th parties," said Creative Director Laura Harvey.
In order to design this collection the Boden team read all of Roald Dahl's books and studied Quentin Blake's illustrations. From there they created the mood boards so they could visualize how they wanted the collection's color palette and fabrics to look.
We are absolutely obsessed with all of the designs that the team created. Not only did they put a lot of effort and work into the pieces, but they captured the essence of Roald Dahl's work. We are a bit jealous that these pieces don't come in adult sizes, but Boden clothing also has an adult line that is just as enviable.
The price of the clothing items ranges, but it's (semi) affordable. You can get this Mrs. Ladybird Dress for $64.50: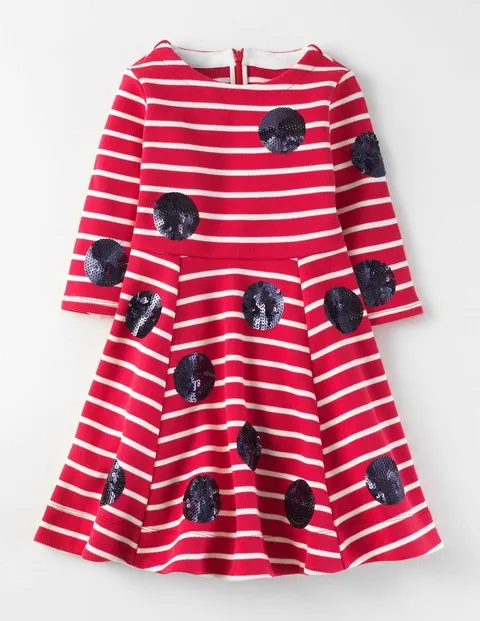 Or this Golden Ticket Sweatshirt (which you can interact with!) for $48.50.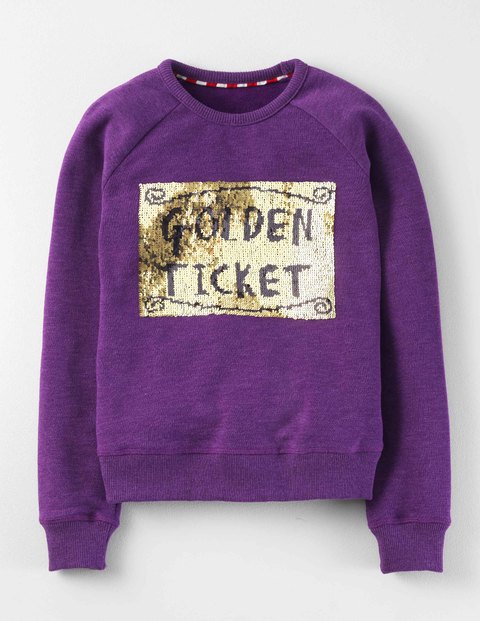 And OMG, OMG this Veruca Salt Faux Fur Coat!!! (Can it please be in adult size, too?) You can get it for $84.50.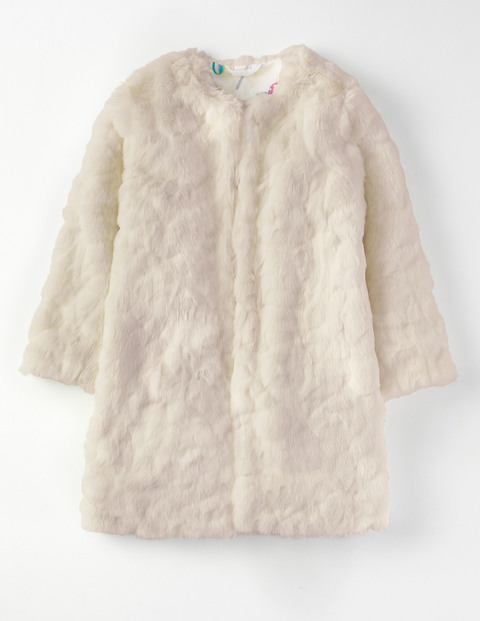 You better act fast because this line is sure to sell out fast. If you want to reward the misfit child in your life, there is sure to be a piece for them in this collection!