This Carrie Bradshaw shirt is a MUST have for "Sex and the City" lovers
Sure, we might not remember our first big date or when we got a "grown-up" job after college, but we will always remember the first time we were addicted to Sex and the City. We'll never forget binge-watching HBO's iconic show with a glass of wine and ice cream in hand!
For many of us, Sex and the City redefined fashion, dating, and the way women balanced their social and work lives. The beloved series might be over, but Carrie Bradshaw will forever be our spirit animal. That's why we can't get enough of this Sex and the City-inspired clothing line by illustrator Carly Jean Andrews and Miranda Solidarity (aka @everyoutfitonsatc on Insta!).
https://www.instagram.com/p/BNziLmqjU3B
This is the ultimate t-shirt collaboration EVER. It's a serious must-have for any Carrie Bradshaw fan.
The shirt is inspired by Carrie's New York Magazine cover on the show!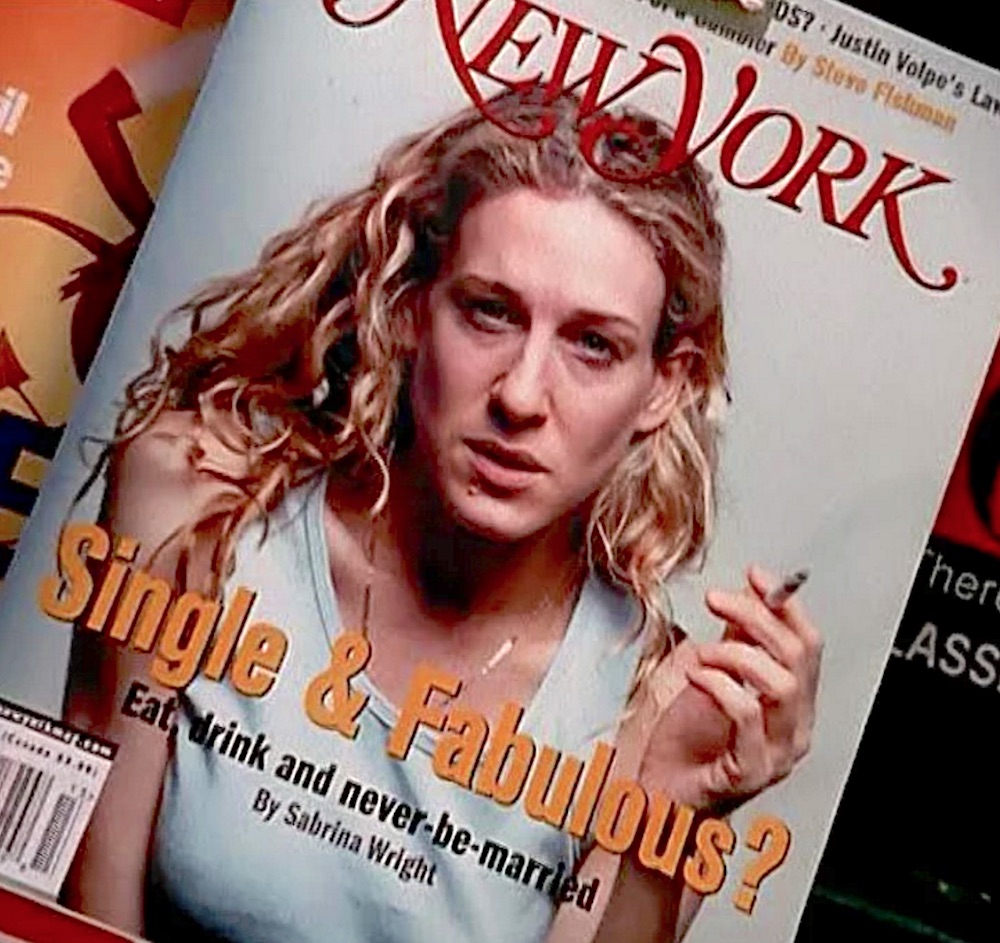 @Everyoutfitinsatc, pointed out the tee's reference where Carrie talks about her cover in the episode "They Shoot Single People, Don't They?" in season 2:
The shirt is currently sold out, but fear not because it is available for pre-order on Miranda Solidarity for $30. Orders are expected to ship on or before December 28th! So you'll be able to wear your cute AF tee during the new year!
If you're more of a Samantha girl at heart, Miranda Solidarity has you covered. You can also pre-order this tee as well! At $30, you can show your love for the greatest show ever made.
https://www.instagram.com/p/BN41gO1jt3X
These tees are inspiring us to meet up with our girlfriends to talk about men and heels over cosmos!
https://www.instagram.com/p/BNzt1edhQ9S
We know Carrie would pair these shirts with a leather jacket, green fluffy skirt, and killer heels!