This calendar of buff dudes holding adorable kittens is all anyone needs in their life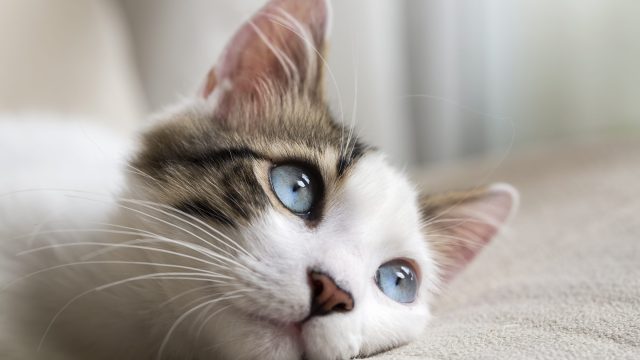 Please hold on while we compose ourselves: we just found the best calendar ever. Hot guys + cute kitties = ovary overload, so you can probably imagine how excited we were when we found both of these things in calendar form. French photographer Fred Goudon has released his newest creation, le calendrier des judoka et des petits chats… AKA the calendar of judokas and kittens!
If you are confused like we were about what the heck a judoka is, don't worry… we've done the research for you already. 'Judoka' essentially just means someone who practices judo, so these are a bunch of studs in great shape. Like, reallyyyy great shape. Like, shape so great that you could hate fitness and kittens and still stare in awe at these stunning and adorable photos.
I mean, look at these guys (and the cats).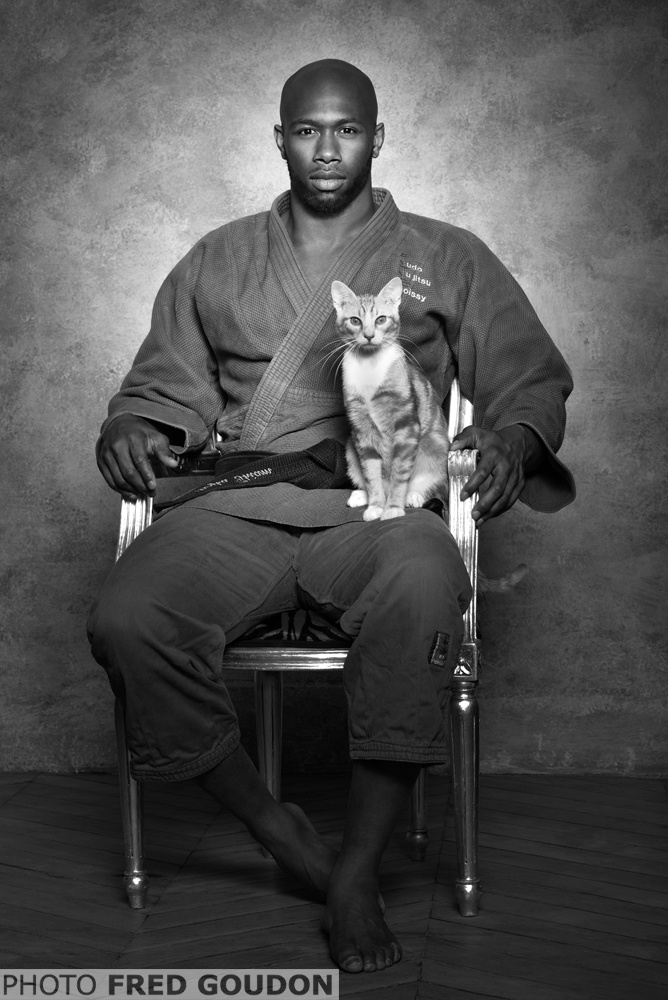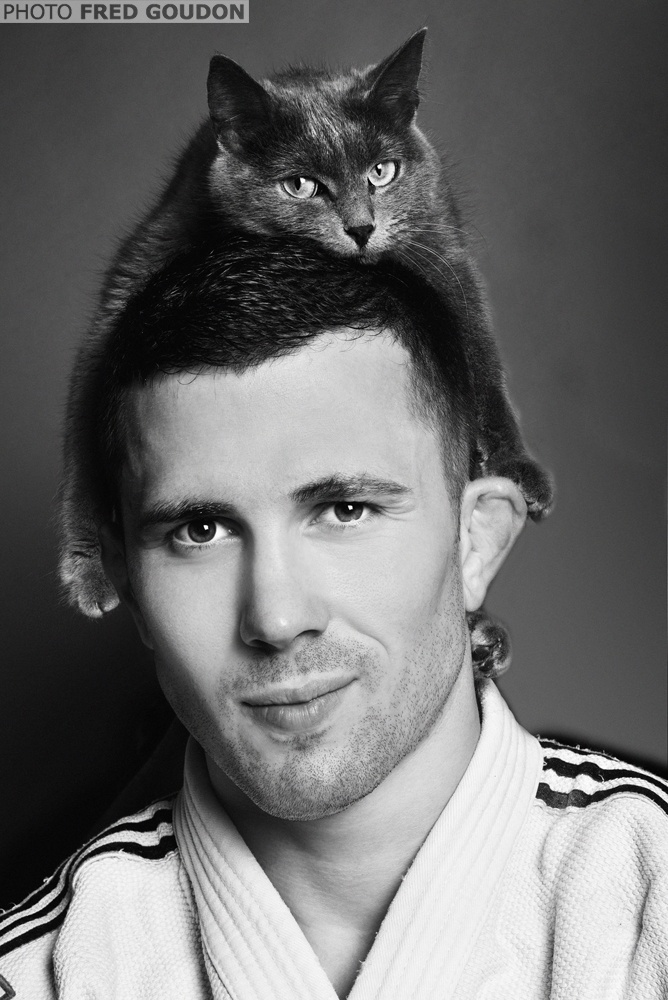 Cosmopolitan talked to Fred Goudon about why he chose to photograph judokas with kittens (as if he needed a reason, lolz), and he actually had a lovely idea. Goudon said, "[The judokas'] strength and virility is set in contrast with some adorable and very cute kittens in an impish selection of black and white images." Oooooh, how ~*aRtsY*~. Hold on while we scour the Internet for this dreamy French calendar. We have to have it! Fred Goudon is known for his beautiful portraits, but this may be our favorite photo series yet.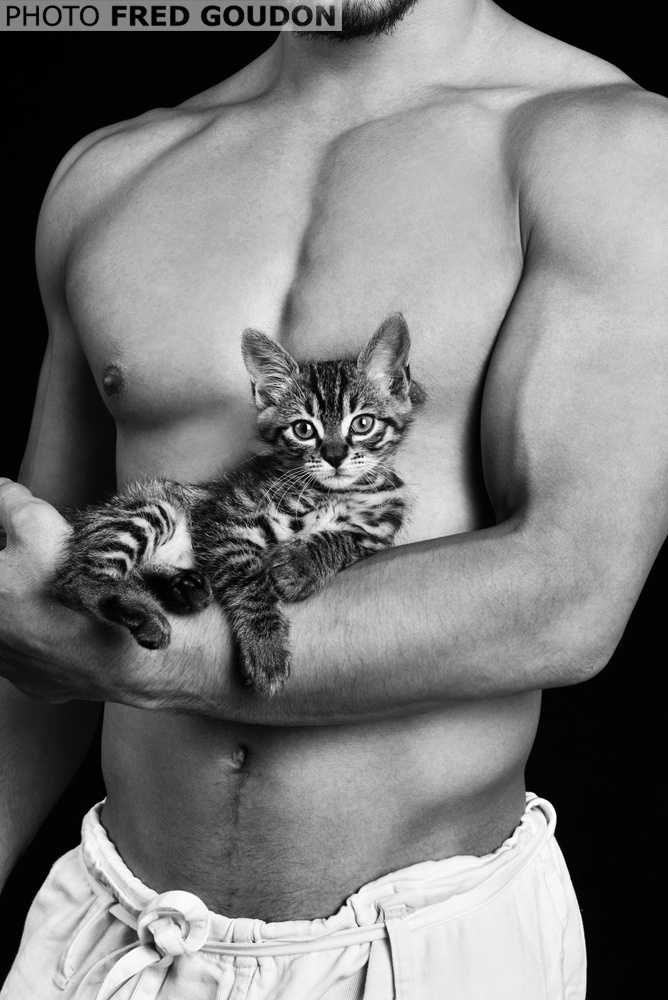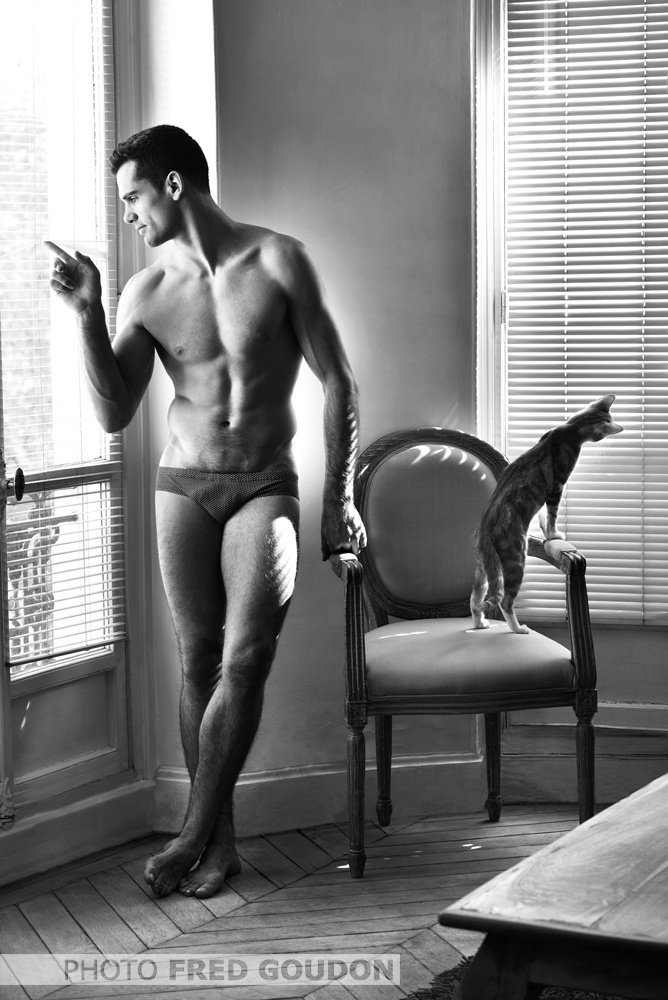 We know why he chose judos for these photos, but why go through the effort to make them into a calendar? Well, Goudon said in a statement, that he wanted to help people avoid the problem of "whether you prefer the gorgeous men or the sweet kittens" in a calendar. And boy was he right: hot guys and cute kitties? We can't choose one or the other! Thanks Fred, now we can have our cake and eat it too. We think the way you think.