This bushy winter brow tutorial is a refreshing change from those Instagram eyebrows you always see
I'm not afraid to admit that the Instagram brows trend needs to die. The filled-in, heavily drawn on, shaded brows are overdone. And I think it's time we embrace the natural, fuller looking brows. Who is with me?
I've long been a fan of a textured, fuzzy looking eyebrows. While I appreciate the art that goes into an ombré, five product, concealer-carved killer arch, that always looks so "done." Which is good when you want to look dolled up, but less so on days when you're embracing your inner slob (which are most days for me). A more natural eyebrow looks casual, chic, and scruffy. Plus, it just looks cool. It still gives you all the good face framing work that we appreciate.
Hairy eyebrows are one thing, but feral eyebrows are quite another. I first heard about the term "feral" in reference to designer Christopher Kane's SS16 show. Let me tell you, those scruffy, untamed brows were the star of the show.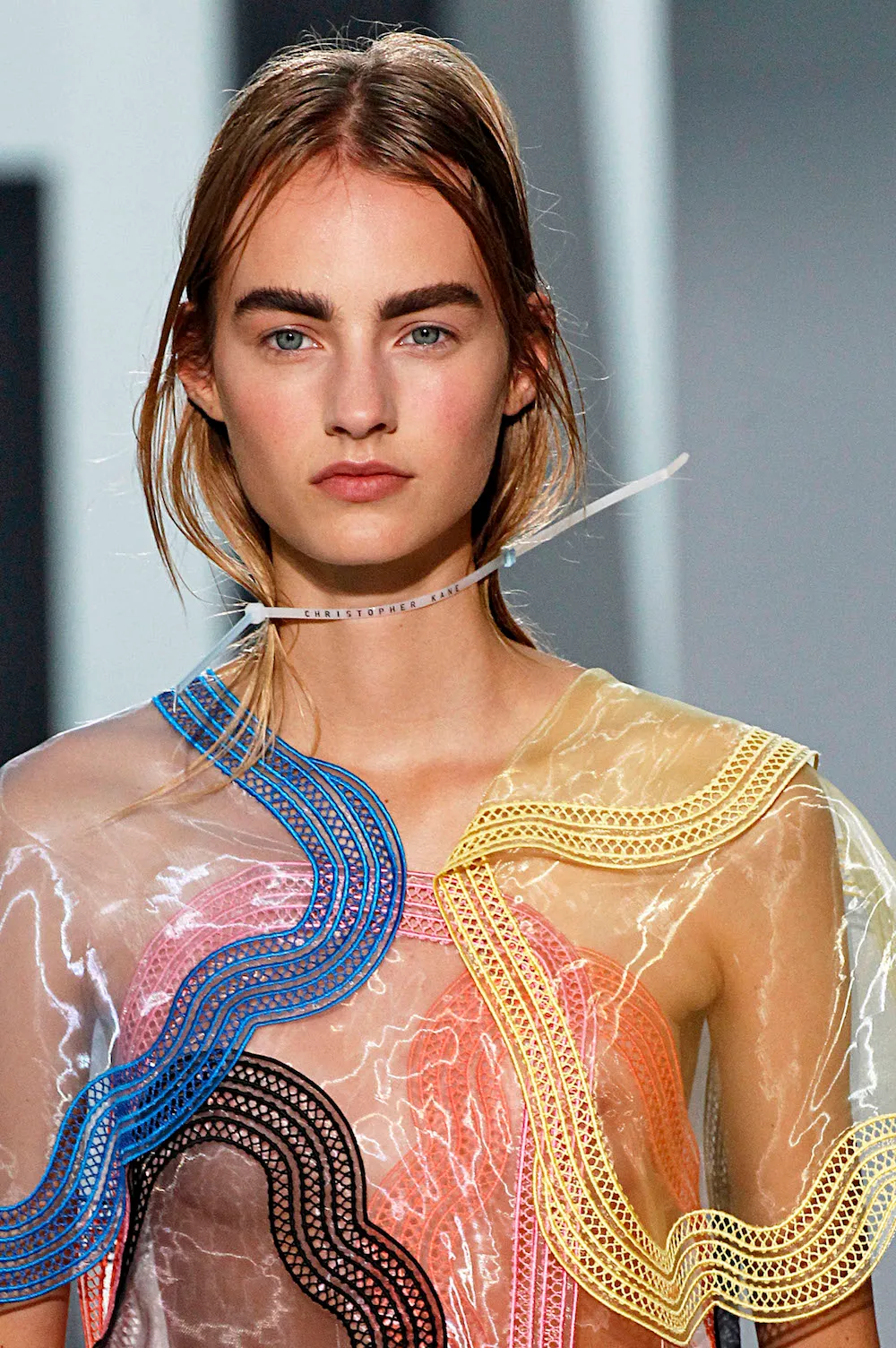 Because those brows were so bold on the runway, your eyes instantly focused on each arch and messy hair strands. These bushy brows didn't even look pretty or flattering. They were the eyebrows of a disheveled, drunk uncle at a wedding. Nonetheless, I loved them.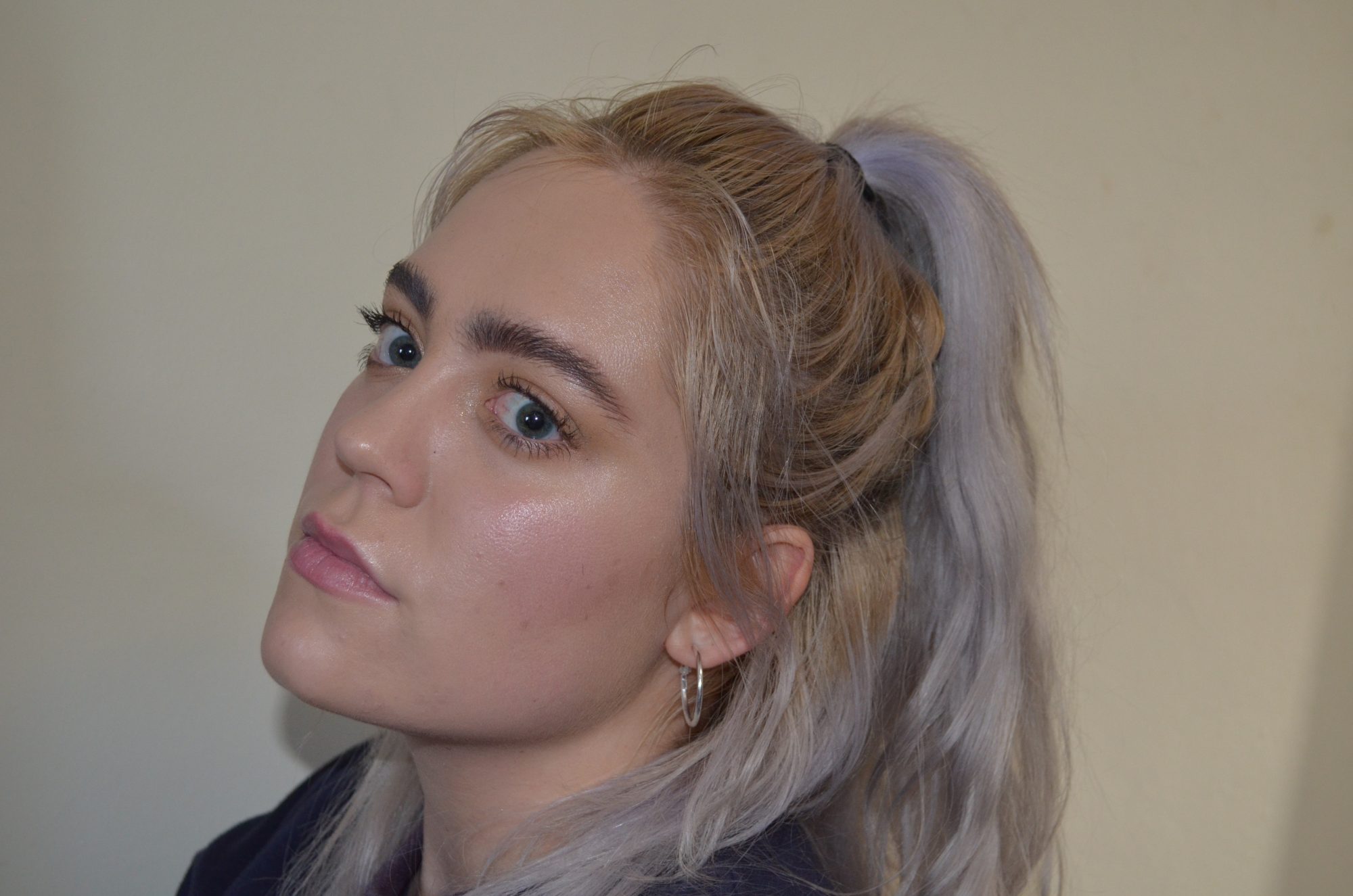 I'm not #blessed with naturally full eyebrows. Mine are OK, sure, but they aren't "feral." Even though I don't pluck or trim them, I still need that extra bit of OOMPH to get them looking like the models off Kane's runway show. However, making them look full and messy so is much easier than you think.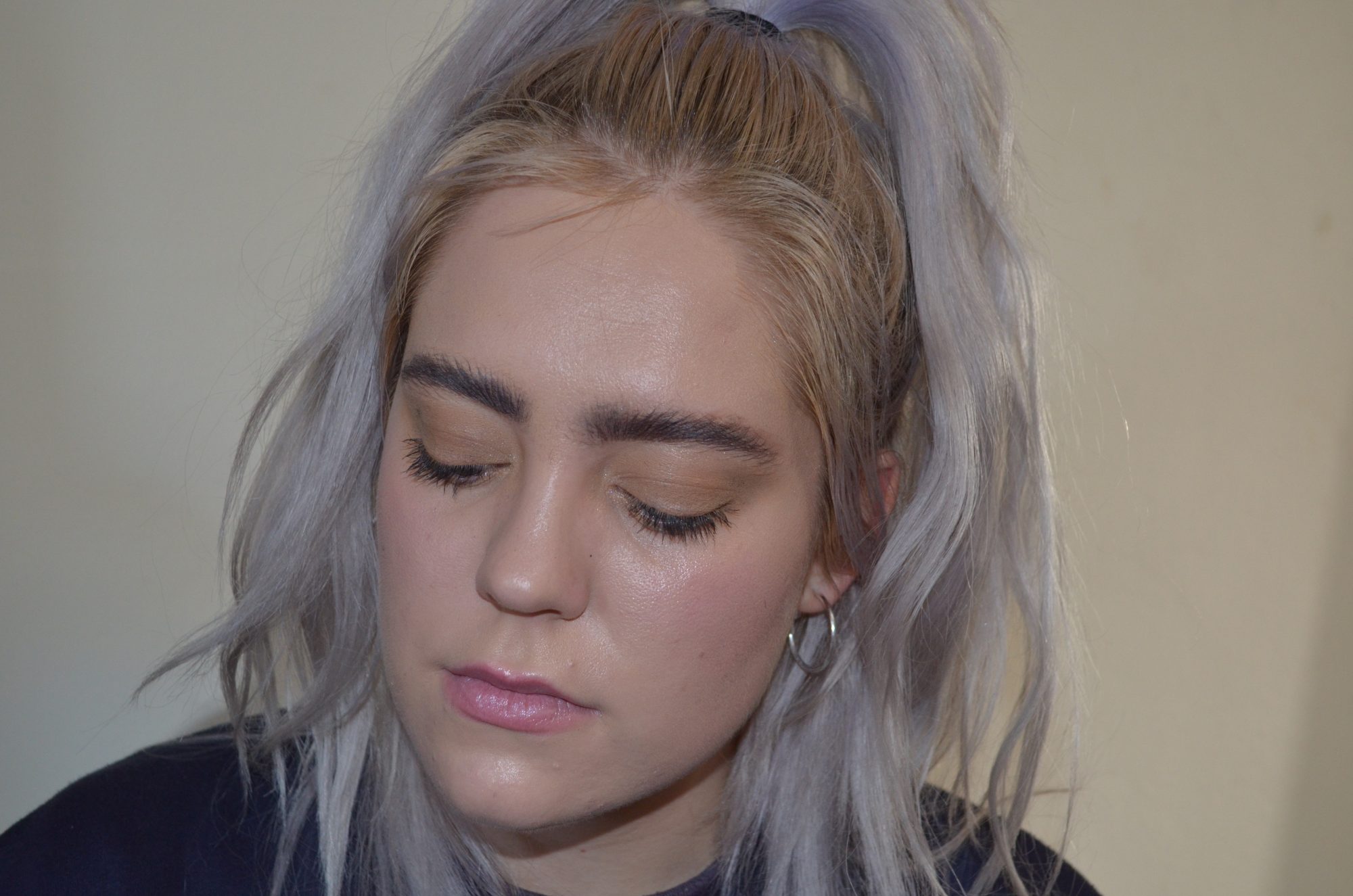 The key to this look is hair. If you overdraw your eyebrows, it's hard to make it look natural. We want to stay away from the "fake, filled-in" brows as much as possible for this tutorial. Try to make the most of the hair you have, and make it take up as much space as possible, without having to fill in hairs.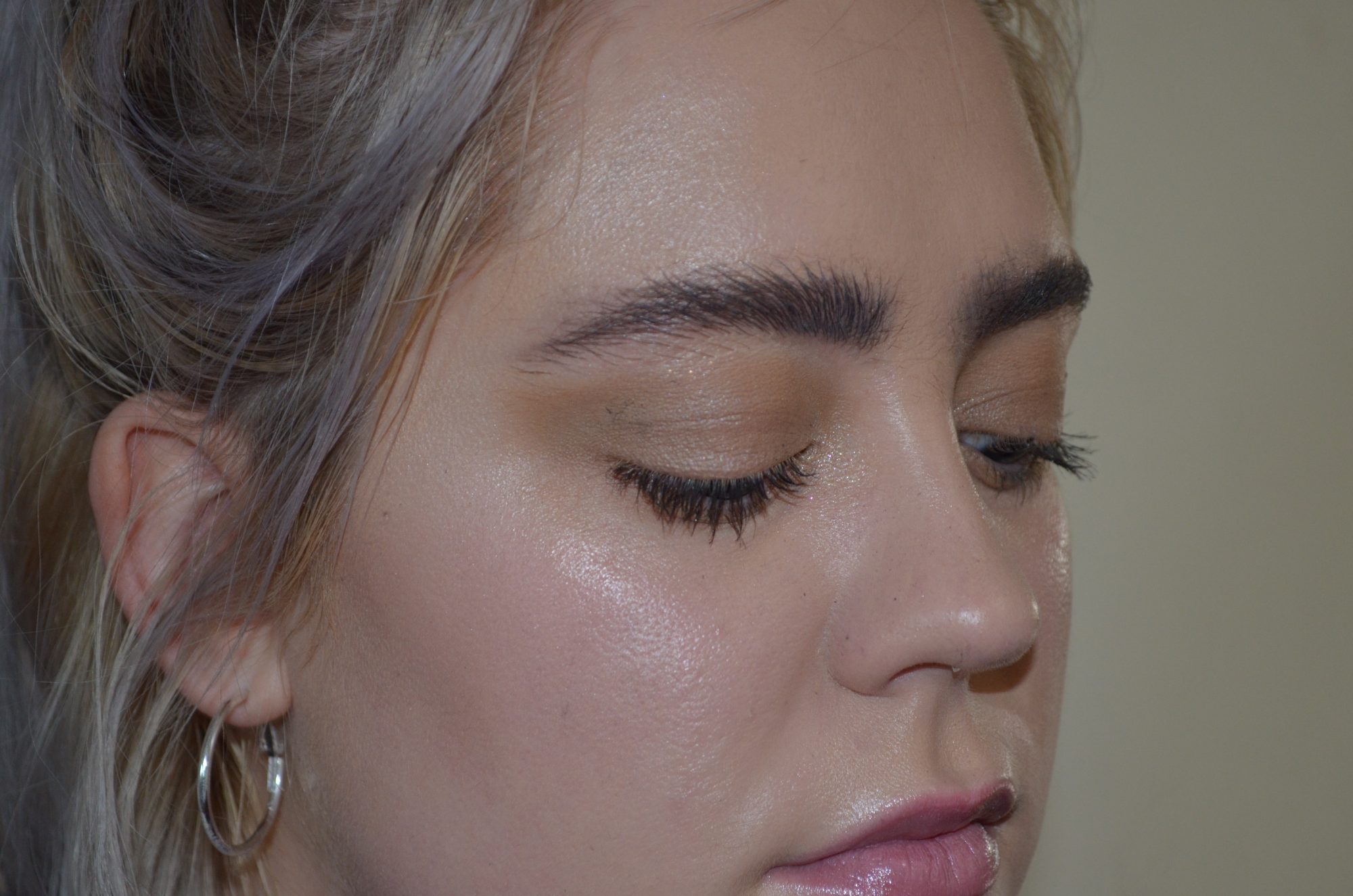 To do so, you want a thickening, paste-y substance. I used the Surratt Brow Pomade, $25 (which is currently out of stock but available for pre-order). It's seriously amazing — the best thing I've used, to be exact. I've found that the affordable options leave a white residue. So it's totally worth the splurge.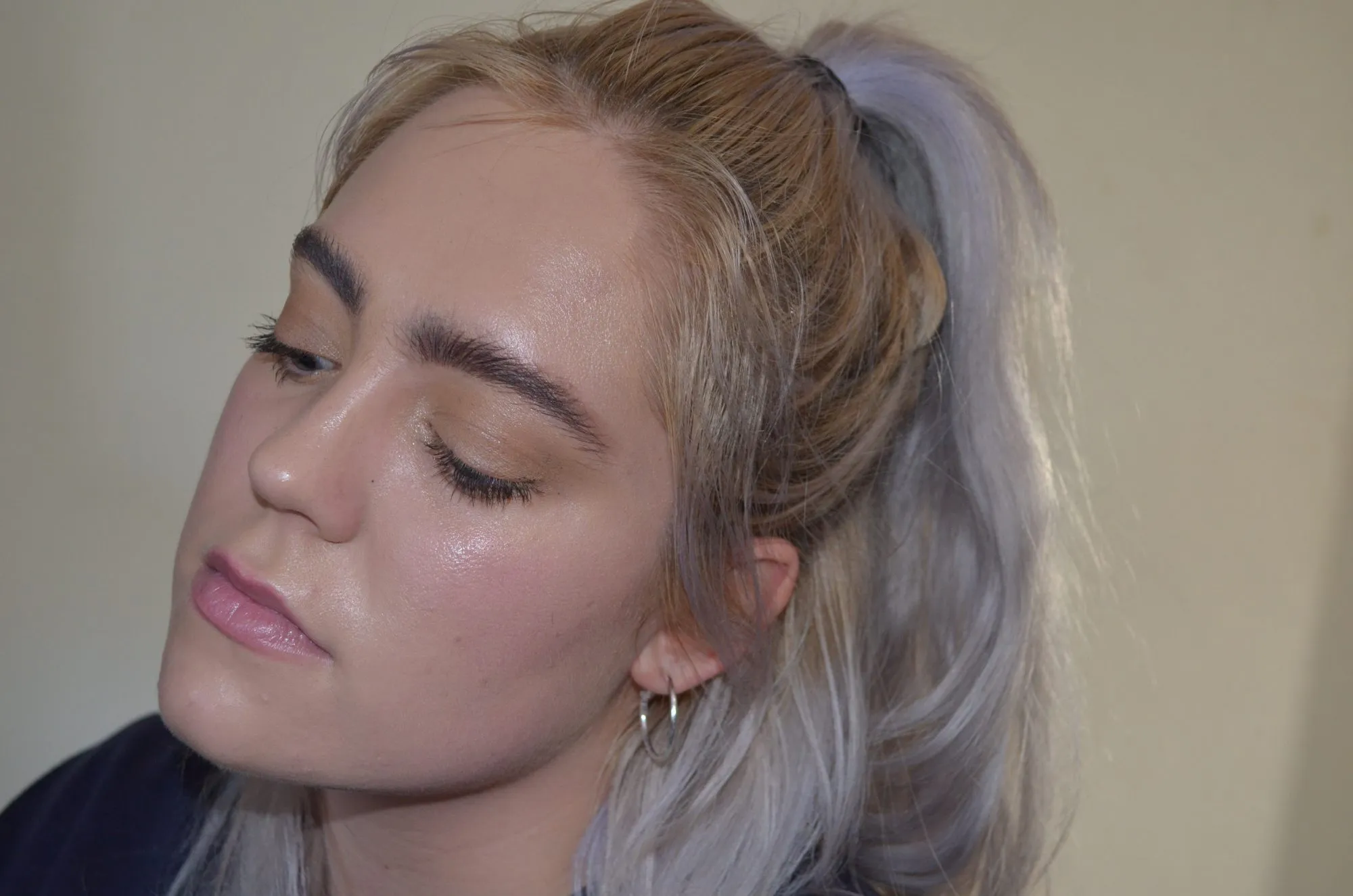 It's a three step process to get bushy, "feral" brows, but it doesn't actually take long.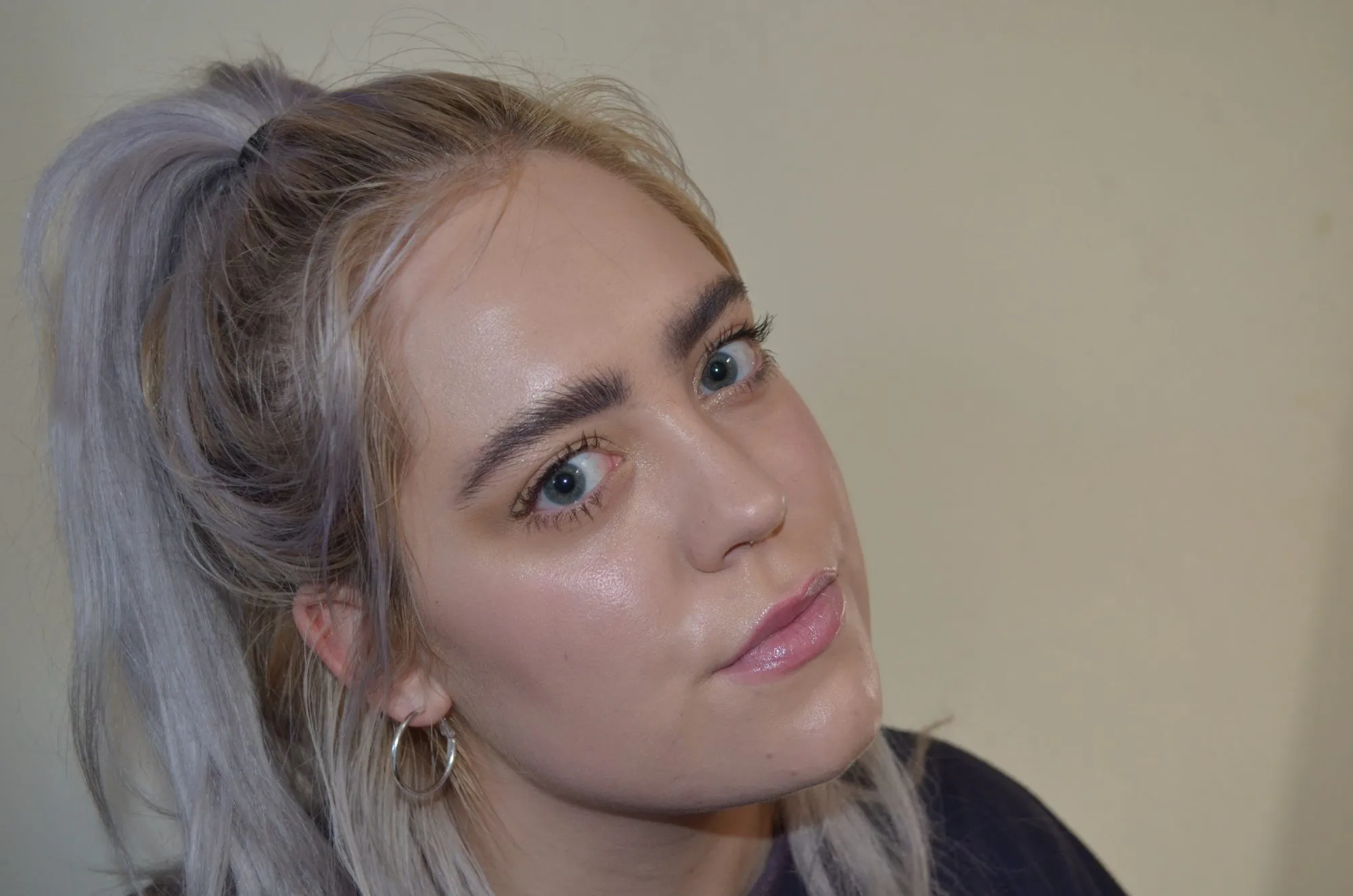 First, comb the brow paste through all your eyebrow hairs in an upwards and outwards motion. Then, using an angled brush and your powder of choice, lightly brush over your hairs. Try not to touch the skin. The powder will stick to the pomade on your hairs, while also thickening and darkening them.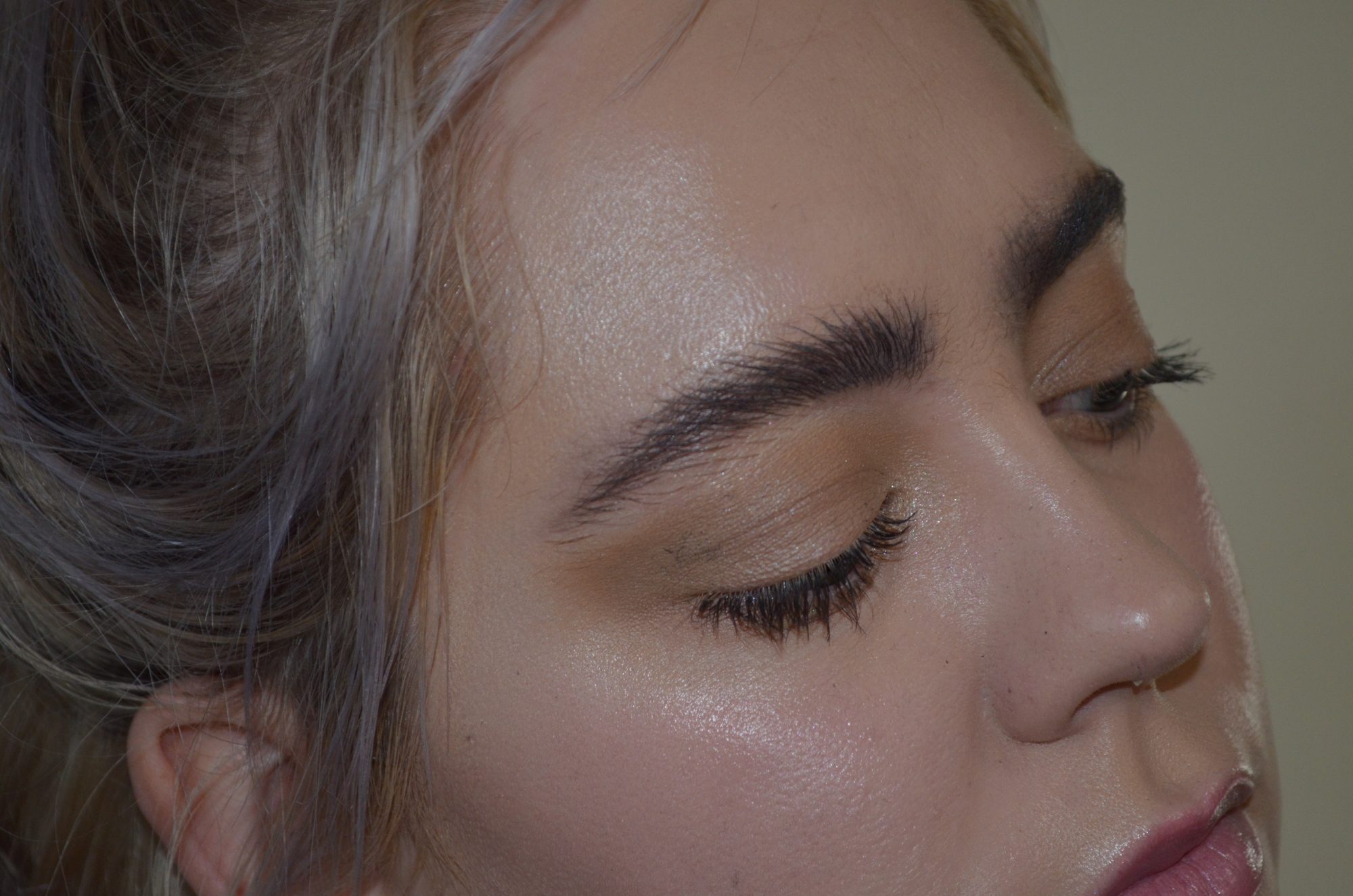 You can add some thin, hair like, vertical lines right at the start of each brow, especially if you want to increase fluffiness there. But don't add fake hairs anywhere else — you want your actual hairs to do the work here.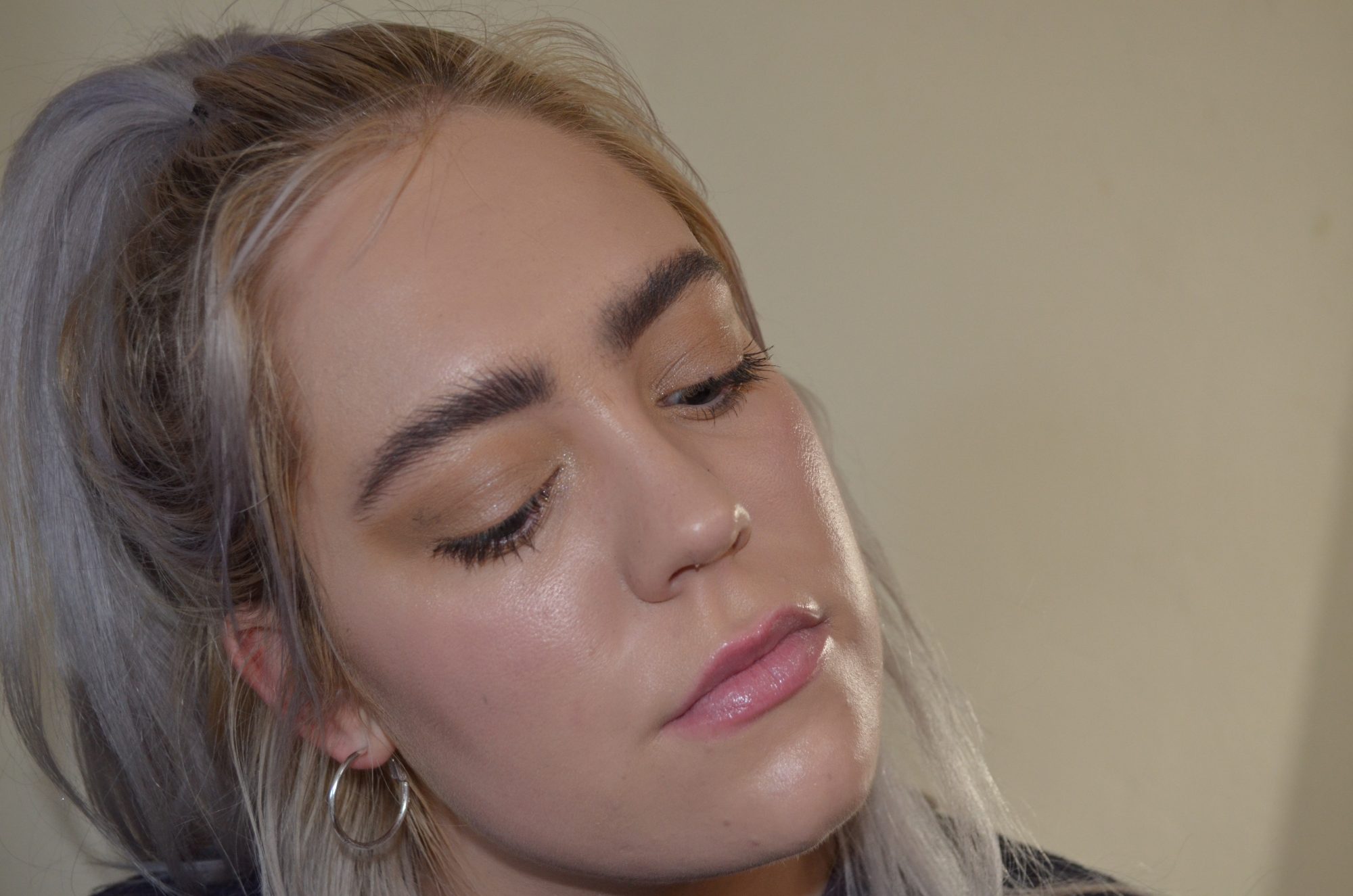 After you're happy with the color deposited, go back over with the same paste. This is your final adjustments, so you'll be pushing all your hairs into place. Upwards is the word — it's the best way to get the most out of sparser hairs. Plus, it gives a really wild, bushy look. Straight edges are a no.
Because Christopher Kane's models were #blessed (and also models)they didn't seem to wear any makeup at all. Because I am a regular human, I did! However, I tried to keep it quite bare. Your eyebrows are clearly the star of this show.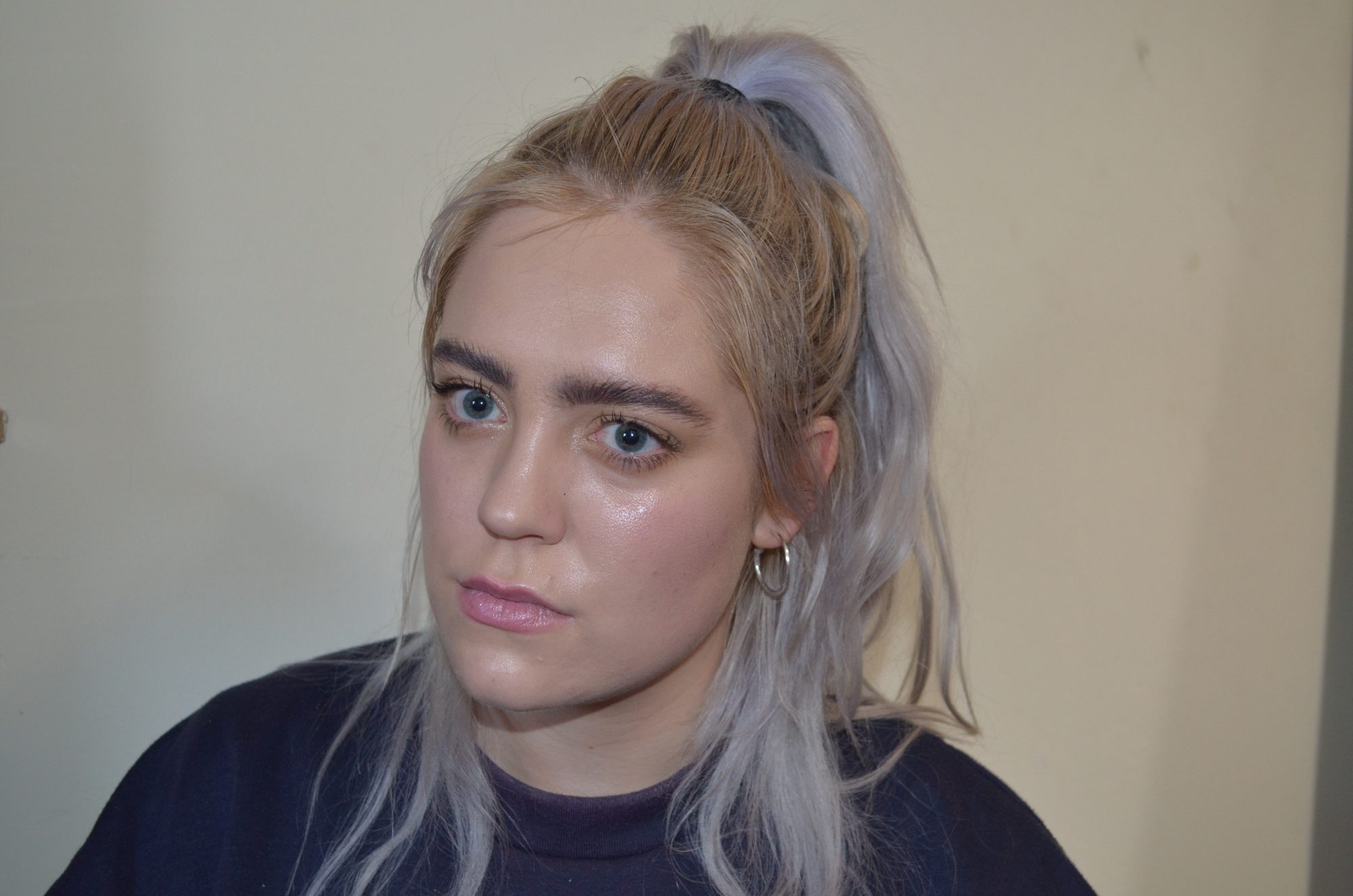 Like a wooly sweater for your face, these eyebrows are simultaneously cozy and wild, comforting and creepy. A beautiful enigma, right there on your forehead.