This boy was inspired to experiment with makeup, all thanks to "RuPaul's Drag Race"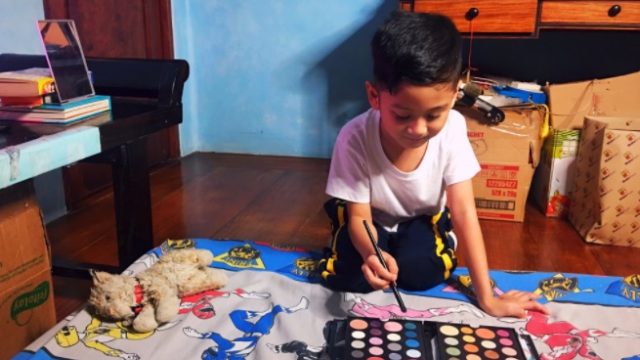 Hopefully RuPaul has a chance to hear about this incredible story. After watching an episode of the popular show on television, a young boy requested a RuPaul's Drag Race makeover. And the finished result is absolutely stunning.
For those who may be unfamiliar, RuPaul's Drag Race is a reality competition show hosted and judged by RuPaul, in hopes of finding "America's next drag superstar." The show has been on the air for nine seasons and is a huge hit. In fact, a few spin-off series have already aired, to similar success.
So, we understand why this boy was so inspired. On Twitter, mom Mikli Feria Jorge posted the result of her son's incredible first attempt.
It's a good thing that Jorge had a lot of makeup available to make the transformation possible.
"He had me do his wings, insisted on eyelashes, ate carefully to not ruin his lipstick," Jorge tweeted.
Jorge's son decided that his official drag name was going to be "Balooni Liteg" — and no, it's not pronounced like it's written.
And since it looked so fun, Jorge decided to join him. The pair look stunning together.
Of course, Jorge was met with a ton of responses. Thankfully, a majority of them were positive. After all, who doesn't love a mom that supports her son's interests?
And, a few people admitted they were a little jealous over how well he applied makeup. false
Still, Jorge made sure not to let the negative comments get her down.
It looks like her son had an incredible time. And seriously — he's a total natural with makeup.