This beauty vlogger is getting into the holiday spirit with her insane Christmas makeup transformation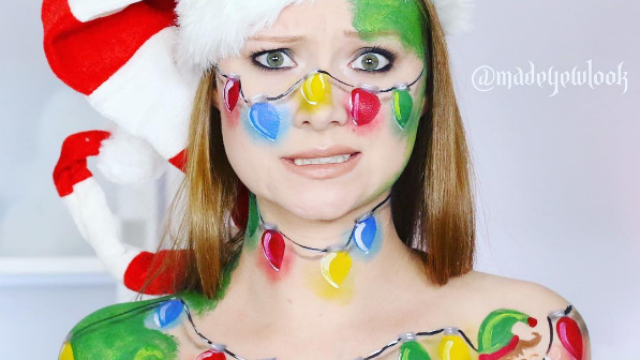 There are infinite ways to channel your holiday spirit (and infinite interpretations of what a holiday spirit is). You can bake cookies, yell sweet nothings while last minute shopping at Macy's, or re-watch any number of classic films. However, this popular Youtube beauty vlogger did a holiday makeup look that managed to elevate the idea of a Christmas beauty look to a whole new level of creativity.
The skilled esthetician and body-painter, Lex aka madeyewlook, opted out of applying traditional makeup with red lips and green eyeshadow. Instead, she created a whole meta plot where she was kidnapped by elves who decorated her like a Christmas tree.
This is an elaborate makeup tutorial that dips into the pool of performance art.
First, she had to explain that she's not actually a Christmas tree.
She's just kidnapped by Santa's elves.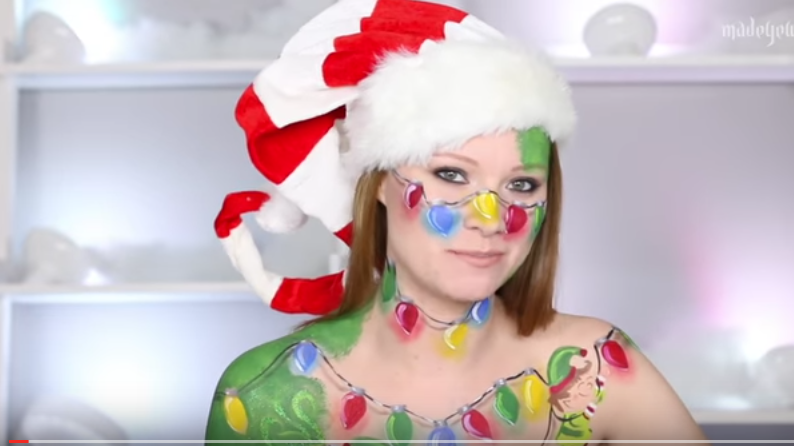 Then, the transformation from woman to live Christmas installation began.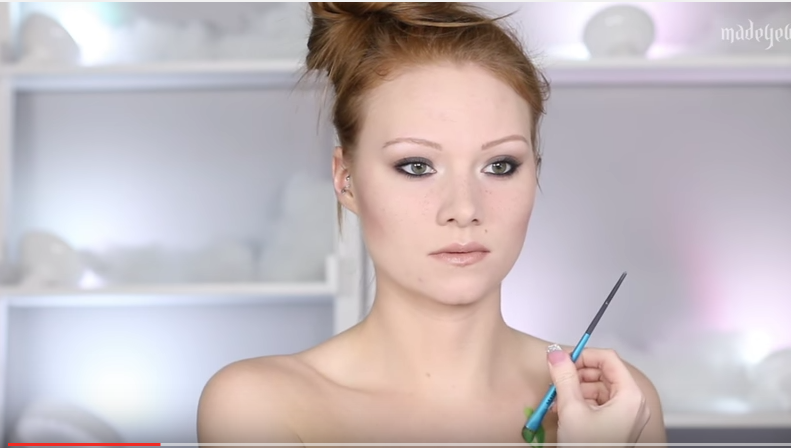 The main thing that makes Christmas trees stand out from regular trees is the array of rainbow lights.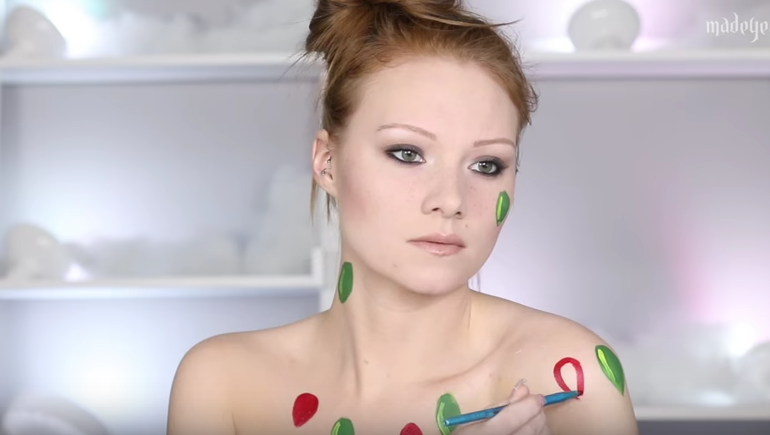 She made sure to remind us that the elves were the brooding artists and cruel captors in this scenario.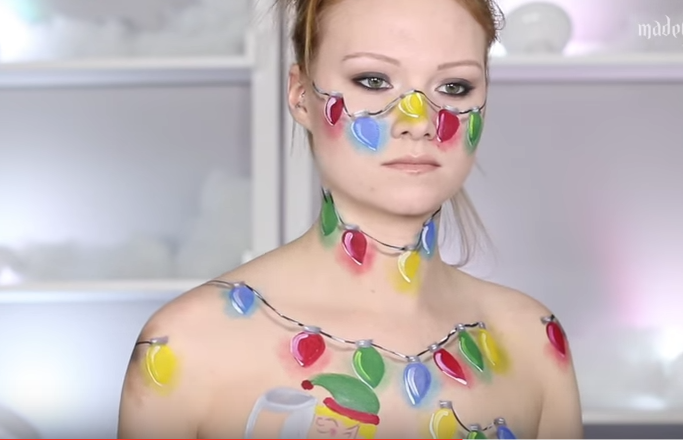 The finished look left her looking like perhaps the only Christmas tree you wouldn't mind grabbing coffee with.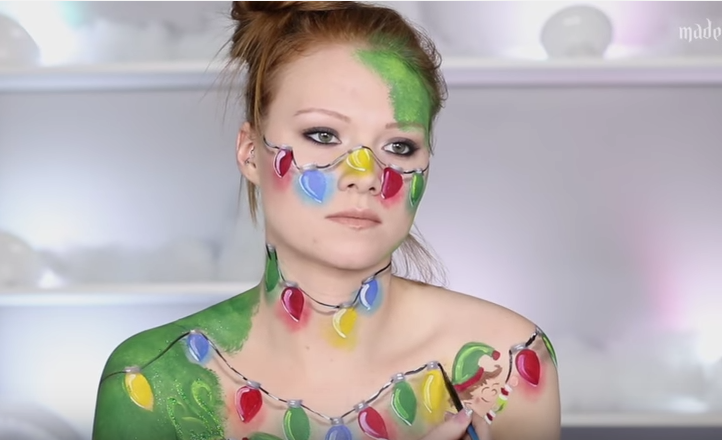 You can watch the full transformation below.
https://www.youtube.com/watch?v=sRdk_5_gyPU?feature=oembed
You can also follow madeyewlook on Instagram for future body painting sagas. We'll be playing her video on repeat, so we can celebrate the holidays with a lot of cheer!