This beautiful new newsletter is every perfume lover's dream come true
Even veteran beauty junkies often feel intimidated when it comes to exploring the world of luxury fragrances. Understandably, this niche corner of the beauty industry feels exclusive and daunting to the uninitiated, especially compared to the ease and accessibility with which you can walk into a Sephora and slap on some foundation. Luckily, for those of us who want to dip our toes into the world of perfume but have no idea where to start, there's The Dry Down.
The Dry Down is a newsletter written by Rachel Syme and Helena Fitzgerald dedicated to their love of perfumes. They weave recommendations of their favorite perfumes with stories of strong scent-memories that have influenced their taste and preferences. Not only are the perfumes they reference absolutely divine, but their beautiful writing makes you feel like you understand the fragrances they are describing. It demystifies the perfume while elevating it at the same time. And what more do we want than the confidence to walk into a fancy perfume shop and have the right words to describe what we are looking for?

If you're not yet familiar with Rachel and Helena's work, you need to check it out. Helena has written for Pacific Standard, Refinery29, The Rumpus, Brooklyn Magazine, and Vice, to name a few. Her personal newsletter, Grief Bacon, is a must-read — it'll rip your heart wide open every time. Rachel's work can be found at The New Yorker, The New York Times, Matter, NPR, GQ, The New Republic, Rolling Stone, and Vice, among others. Her pieces on animalistic scents and the return of power perfumes helped set the stage for The Dry Down.
Both of these insanely talented women are highly prolific, beautiful writers who imbue their work with profound emotions and deeply evocative imagery. It makes perfect sense why they're both so fantastic at writing about perfumes! And who among us couldn't stand to further their fragrance education?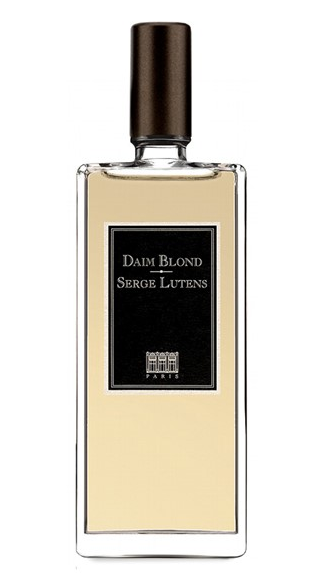 To truly understand the language and world of perfumes, you have to be ready to dive in and be open to the olfactory and intellectual information you're receiving. Take The Dry Down's description of Zoologist's Rhinoceros, for instance: "[it] smells like a deep leather armchair, like a personally tailored suit, like a man in the nineteenth century sitting at his club drinking a large scotch and talking about how he's planning to go exploring and name a mountain after himself."
You read that and think, oh, that sounds incredibly complex and strange…and we totally get it! It's just the description we were looking for, and the newsletter is just full of gems just like it. We were lucky enough to ask Rachel and Helena a few questions about how The Dry Down came to be! Helena tells HelloGiggles:
"I got into fragrance through an extremely knowledgeable and glamorous friend (as described in the most recent Dry Down newsletter) who loved fragrance and brought me into the world of it — it became sort of a secret language we spoke. From there, I was introduced to Alyssa Harad's Twitter and her wonderful book Coming to My Senses, which is a great, contemporary introduction to the world of perfume and how one can come to it from a lot of different directions and for many more reasons than I realized. She's also very connected to the online perfume community, and her Twitter is a great resource."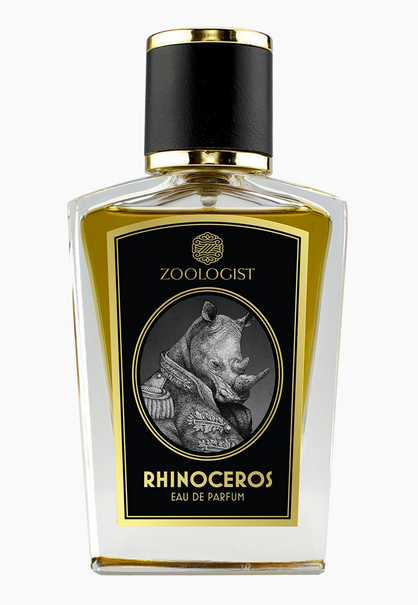 Rachel began her fragrance education much like the rest of us did: while trolling the mall and stockpiling those classic Gap scents. She tells us:
"I really fell in love with fragrance when I discovered the world of fragrance writing in college. I remember picking up a copy of the New York Times and diving into Chandler Burr's Scent Notes column, which for an English major writing very artless and strict prose about the classics felt totally wild to me. I couldn't believe that someone was allowed to do what he did for a job...I remember thinking, 'Wait, if I moved to New York one day, and somehow by some magical serendipity got to write about perfume for the New York Times, I could just...let my imagination run completely f-ing wild and compare scents to fruit plates and gouache portraiture? Where do I sign up?'"
After the two women met a few years ago, they bonded over their love of perfume, as well as the fact that they had both happened to write about it professionally. Rachel describes perfumes as one of their "friendship love languages." Helena tells us:
"I've really loved tinyletter as a way to reach people on a more intimate scale, and last year Rachel and I started discussing doing a tinyletter together. At the same time, on a particularly dark day last year, Rachel started offering perfume recommendations on Twitter, and the idea was astonishingly popular. The prompts people sent when asked to describe what they wanted to smell like were so beautiful and some of both of our favorite writing we'd read in a long time, and that made us both think about how perfume in particular as a subject generates interesting writing, and how this strange and maybe frivolous niche, the specifics of smell, seems to be something people are particularly drawn to in the present moment."
Rachel's aforementioned Twitter experiment was definitely a turning point in the way both she and Helena wanted to join their love of perfume into more serious work. Rachel tell us:
"I also started an experiment on Twitter where I asked people to tell me how they feel, and I would recommend a scent for them, and it was so popular that I got over 300 responses in a day. That became a web project called Perfume Genie, which still exists, where people can request a bespoke perfume recommendation from me (it is still going — I will get to everyone, I swear!) This helped us both realize that there was a strange hunger out there for fragrance content — especially coming from two journalists who are maybe coming at it from a slightly different angle than industry veterans."
We have a feeling that their fresh takes and lyrical descriptions are exactly why so many people have been drawn to The Dry Down.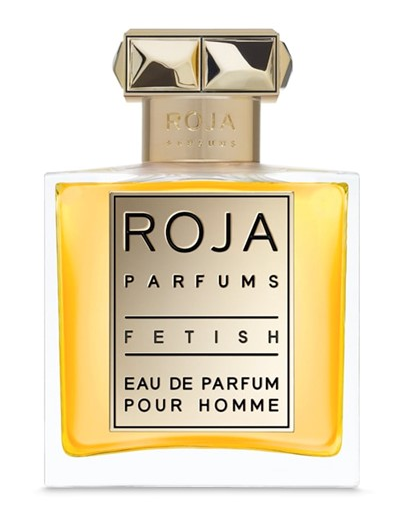 As if having this awesome newsletter in our lives isn't enough, the future looks promising for The Dry Down, with a new podcast and more headed our way! Rachel shares:
"The Dry Down started as a labor of love and is now becoming a tiny business for us — in February, we are launching a podcast. It is going to feature interviews, historical adventure stories, 101 guides about how to get into fragrance, profiles of perfumers and industry eccentrics, and reporting on both the triumphs and controversies within the industry."
She continues: "Getting into perfume is a really sensuous journey, and we kind of want listening to the podcast to mimic that. We are also working on starting a subscription program where people who want to smell along with the podcast and letter can do so, and also we are going to be throwing a few events in the spring. It is all coming soon! Right now we are putting our hearts into the letter (we write a joint letter every weekend, and also alternate writing longer essays of our own) and the podcast, and we hope to grow from there."
https://www.instagram.com/p/BPGOXeGA2MR
It's no secret that the past year was difficult for so many of us, and that there are dark days ahead. We need little rays of light like The Dry Down to help us take a second and remember the good things in life, no matter how small. Rachel put it best when she said:
"Right now is a hard time, and of course perfume cannot solve anything in the long run. But it is a way to access memory, and history, and the small daily rituals that people turn to to feel connected to themselves and others. We are super excited about being able to create a community around smelling good (or weird, or even bad!). We need communities right now wherever they bloom."
If that doesn't convince you to start reading The Dry Down, we don't know what will! We just can't say enough good things about both the lovely writing and the wonderful recommendations. Treat yo'self to this newsletter, fam!
If you  haven't already, sign up to get The Dry Down delivered straight to your inbox! And be sure to follow Rachel and Helena on Twitter to stay up to date with their musings on perfume, their work, and life!